Sea Colony Oceanfront Condos for Sale in Bethany Beach, DE
Included below are Oceanfront Condos for Sale in Sea Colony, Bethany Beach DE. If you would like more information on any of these Bethany Beach DE listings, just click the "Request More Information" button when viewing the details of that property. We can provide you with disclosures, past sales history, dates and prices of homes recently sold nearby, and more.
And, if you haven't already, be sure to register for a free account so that you can receive email alerts whenever new Oceanfront Condos for Sale in Sea Colony, Bethany Beach DE come on the market.
Oceanfront Condos For Sale In Sea Colony Bethany Beach, DE
Find the newest home listings in Sea Colony Bethany Beach, DE today! Sea Colony Bethany Beach is a unique seaside community in Delaware that boasts a family-friendly beach resort. The beautiful beach realty offers the best in beach living and showcases a diverse selection of design options. For more information on real estate for sale in Sea Colony Bethany Beach, DE, schedule a showing, call us today or send us an email.
About Sea Colony Bethany Beach, DE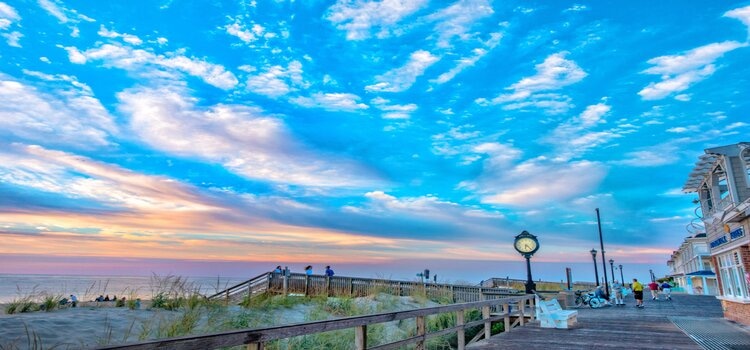 Sea Colony is made up of beautiful natural landscapes, modern and comfortable beachside homes, and a plethora of fantastic community amenities! Beach realty is a competitive option in the real estate world, and the oceanfront property found within the Sea Colony neighborhood is certainly no exception!
Just south of Bethany Beach in Delaware, Sea Colony is a picturesque beach and tennis resort community that features quality homes, a sense of peace and tranquility, world-class amenities such as championship golf, eclectic shopping opportunities, beautiful beach access, and so much more!
Sea Colony Bethany Beach, DE provides an opportunity for homeowners and visitors alike to relax in harmony. The oceanfront condominiums for sale in Sea Colony, DE are the perfect place to spend time with loved ones. Relaxing on the beaches of Bethany Beach is a wonderful pastime, but life can't always be about relaxing. Luckily, when it's time to go exploring or take care of other business, the shopping and dining opportunities in the community are sure to please.
Whether you're looking to reside full-time in this beautiful coastal community or you're looking for a vacation home to escape to, you have plenty of options when it comes to living in Sea Colony Bethany Beach!
Sea Colony Bethany Beach, DE Real Estate
Consider your ideal beach getaway; it's likely filled with afternoons spent under the hot summer sun, toes in the sand, a refreshing drink in hand, and plenty of new people to meet and socialize with. Now consider that as your everyday life. That's what Sea Colony can offer potential residents!
When you purchase a home within the Sea Colony Bethany Beach neighborhood, you're not just buying a piece of property, you're buying an entire lifestyle! And what a lifestyle it is! Sea Colony locals have instant access to the beautiful Bethany Beach and everyday can feel like your ultimate beach vacation.
Homes for sale in Sea Colony Bethany Beach come in all shapes and sizes. The community consists of over 2,200 condos, trendy new town homes and multi-family homes, and spacious single-family homes. One of the most popular options among new listings is easily Bethany Beach condos.
The oceanfront property of Sea Colony Bethany Beach offers a unique living experience. These coveted new construction condos provide a sense of luxury and style that many homebuyers look for when buying their dream home!
Bethany Beach Community Amenities
Life in Sea Colony Bethany Beach is much more than just relaxation! Whether you're looking to spend the day basking in the sun on the beaches of Bethany Beach or you have other business to attend to, there are plenty of activities and amenities for all ages.
The scenery alone could be considered an amenity at Sea Colony Bethany Beach! The lush landscapes are the ideal backdrop to the winding trails, perfect for hiking or biking. The playgrounds are surrounded by bright green grasses that include ample space for picnics and gatherings with friends and family. The peace and tranquility awarded to Sea Colony residents are enticing to all who seek an oceanfront home.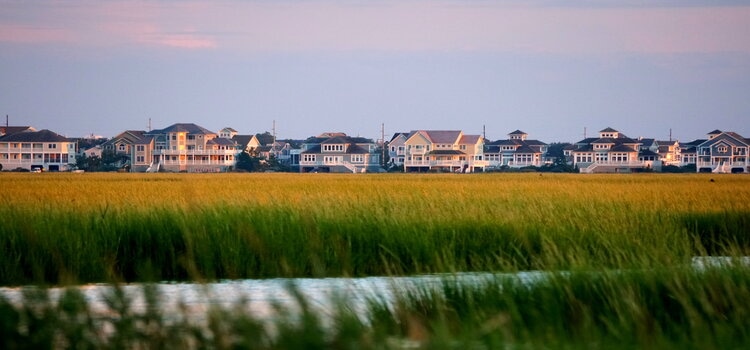 The beach is, of course, one of the top features listed among the property information of Sea Colony. A stretch of private, sandy beach stretches about half a mile for residents of the community. Lifeguards stand duty along the beach to ensure the safety of beachgoers and the ocean conditions are posted daily. The beach at Sea Colony offers sun, sand, relaxation, and activity to all community locals!
Those who wish to maintain a healthy and active lifestyle can find just what they're looking for at Sea Colony. The community is well known for its top-ranking tennis camps for adults and children alike. There are several tennis camps available at Sea Colony.
Tennis Camps:
The Junior Nike Tennis Camp: Day camps for kids hoping to receive high-level training, focused on technique.
The Nike Tennis Camp: Among the top junior tennis camps in Delaware.
The Adult Nike Tennis Camp: An 18+ camp for adults hoping to elevate their game and get the most out of the summer months.
Another popular sport at Sea Colony is pickleball. There are opportunities for practice, tournaments, and training alike. When it comes to tennis and pickleball at Sea Colony, residents will have access to private lessons, plenty of court space to reserve, camps, and tournaments.
Another means of activity at Sea Colony is the 12 heated pools scattered throughout the community. Homeowners can enjoy exclusive access to these swimming pools year round, both indoor and outdoor. Along with the pools, Sea Colony also provides numerous hot tubs and saunas at the Freeman Fitness Center and Edgewater House.
Speaking of the fitness centers, both are available 24-7 to homeowners of Sea Colony Bethany Beach.
Freeman Fitness Center includes the following amenities:
Weight room
Aerobics studio
Saunas
Locker room
Indoor Pool
Outdoor Heated Pool​
Gymnasium​
The Edgewater Exercise Room includes the following amenities: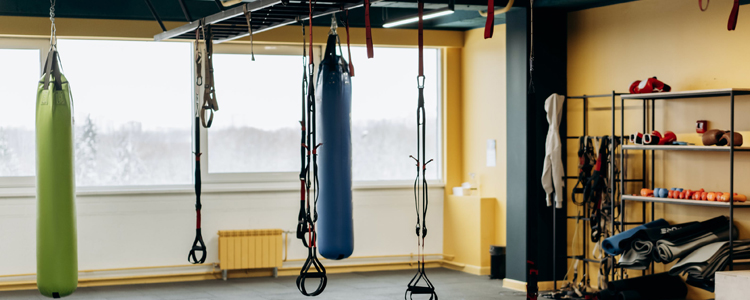 Cardio Equipment
- 3 Treadmills
- 3 Cross Trainers
- 2 Recumbent Bikes
- 1 Upright Bike
- 1 Rower
Strength Equipment
- Dual Adjustable Pulley
- Lat Pulldown
- Leg Press
- Rear Delt/Pec Fly
- Smith Machine
- Ab Crunch
- Chest Machine
- Leg Extension/Curl
- Dumbbells and 1 weight bench
- Medicine Balls
- Kettlebells
- Exercise Ball
- Foam Roller
Sea Colony residents and their immediate families receive an Owners Badge. The Owners Badge allows access to all the community amenities and must be on your person when using the pools, beach, fitness centers, and tennis courts. A Guest Badge can be acquired for visitors to the community and also allows temporary access to these fantastic amenities.
Sea Colony is also home to a number of excellent retail shops. The Sea Colony Marketplace is home to a number of stores that offer a wide array of clothing and accessories, beach rental equipment, and water sport equipment.
Living in Sea Colony Bethany Beach, DE
Life in Sea Colony Bethany Beach is a beach lover's dream. There is a wide array of property types to suit everyone in the family, from singles and couples with or without children to empty nesters and retirees. Single-family homes, multi-family homes, new construction homes, ocean views, oceanfront condos, whatever you're looking for, Sea Colony can provide!
The most notable and attractive feature of Sea Colony is the private access to the beach. Just think of it: stepping out your front door in the morning with a hot cup of coffee to take a stroll along the sandy shoreline, watching the sunrise glittering off the ocean waters! Or maybe taking a quick dip in the pool before sizzling up on the sands for an early morning workout. The opportunity is endless with everything you need that bit of paradise awaiting at your fingertips.
There is a mandated time frame designated to quiet hours from 11:00 PM to 8:00 AM, so homeowners can enjoy a peaceful and relaxing evening without being disturbed by rambunctious parties or overly loud neighbors. All you'll be able to hear at night is the soothing sounds of waves crashing onto the sandy shores.
Children living within the borders of Sea Colony Bethany Beach can quickly take to the sea! Swimming programs at one of the many neighborhood pools offer lessons and training for children and adults alike. There's even a competitive swim team, the Sea Colony Sharks, which offers a chance for children to develop team sportsmanship, confidence in their swimming, and competitive training. With access to the beach, indoor pools, and outdoor pools, children can practice their stroke any time of the year!
Life in Sea Colony Bethany Beach, DE is a peaceful one. With the private access to the beach and quiet family-oriented neighborhoods, there's no chance your children will be wandering into busy or unsafe areas. This idyllic community is an excellent option for people of all walks of life and can offer a luxury, resort-like lifestyle to anyone interested. With the many amenities, such as private swimming pools, shops within walking distance to your home, and access to top-of-the-line fitness centers, it's no wonder why real estate at Sea Colony Bethany Beach is so deeply coveted!