The Top 10 Parks In & Around Ocean City, Maryland
Posted by Mitchell David on Monday, August 2, 2021 at 1:30 PM
By Mitchell David / August 2, 2021
Comment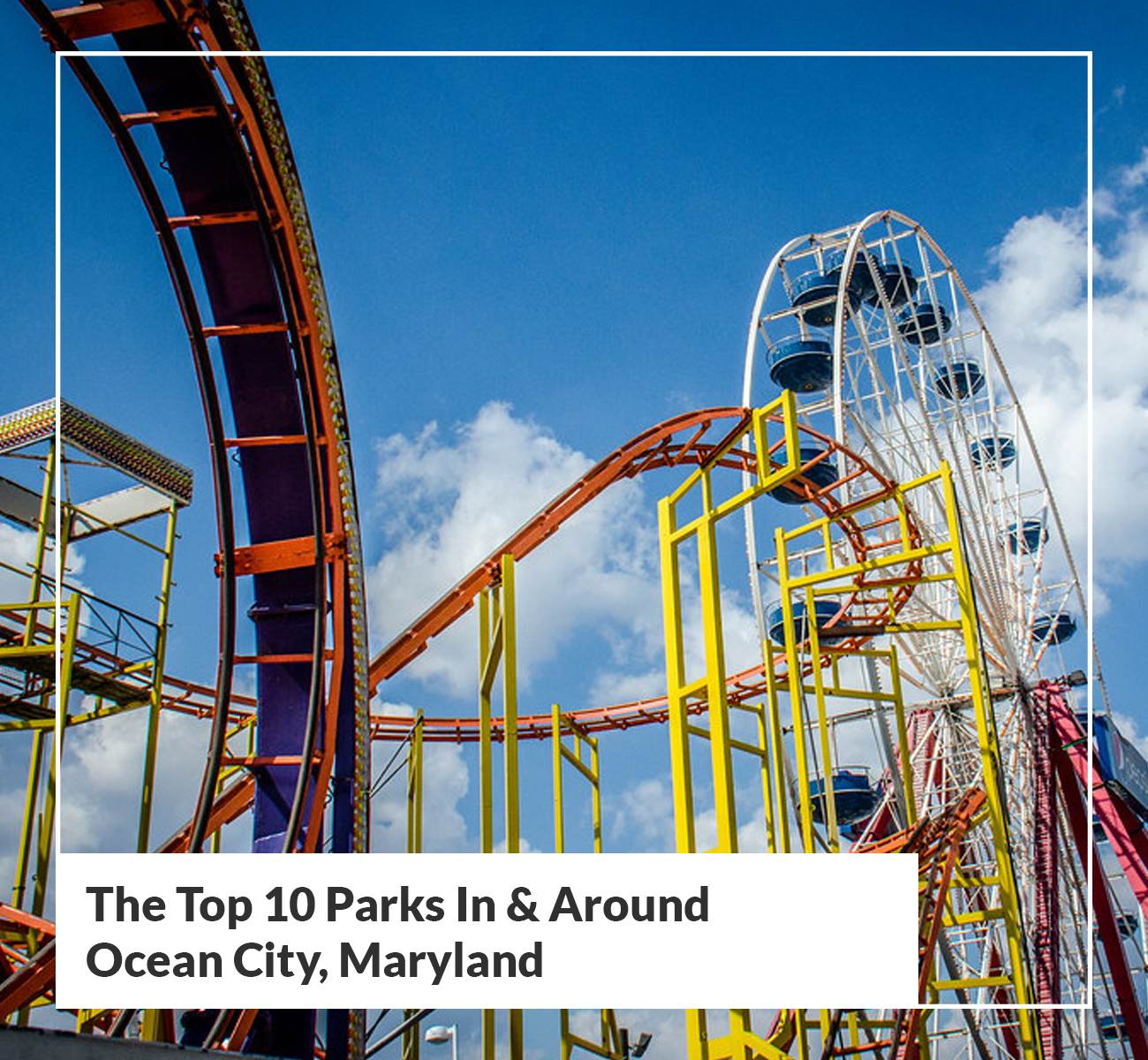 Ocean City is a great place to go on vacation and an even greater place to live. With 10 miles of beaches and a wooden boardwalk that is lined with restaurants, shops, and a large theme park at the end, there are seemingly endless things to do. While the beach is the main attraction of this resort town, Ocean City is also full of all types of parks. We have created the list below to highlight the 10 best parks in Ocean City so that next time you come to visit and want to spend the day at a park, you'll know exactly where to go!
1. Sunset Park
700 S Philadelphia Ave, Ocean City, MD
Sunset Park is a beautiful park that's located just off the boardwalk right next to the Coast Guard station. There are plenty of amenities at this park, including a stage that features live music every Thursday night in the summer months, an area to go fishing and crabbing, and a panoramic view of the ocean that makes for some magnificent views of the sunset every night. Admission to the park and to the live concerts is free, with beverages (including beer!) available for purchase.
2. Northside Park
200 125th St, Ocean City, MD
Northside Park is Ocean City's largest and most popular park and sits on 58 acres of land filled with baseball and soccer fields, two playgrounds, picnic areas, walking trails, and an indoor facility with a gym and sports arena inside.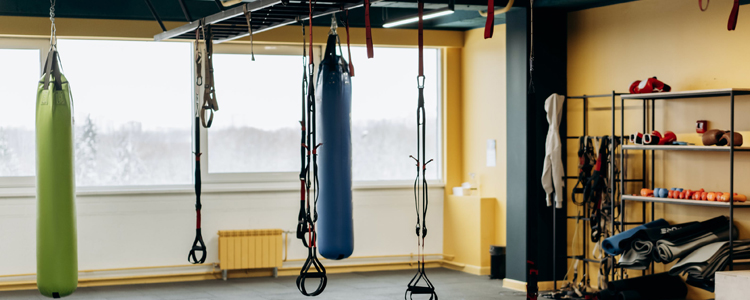 Northside Park also hosts more than 100 special events and recreational programs and activities each year, including the Winterfest of Lights and fireworks every 4th of July. Dog owners love coming here to walk their canine companions and parents love bringing their kids here for a picnic lunch. Be sure to stop by here on Sunday evenings so that you don't miss out on Sundaes in the Park! The event features live music, family activities, and ice cream sundaes from 7:00 PM to 9:00 PM every Sunday in the summer.
3. Little Salisbury Park
721 94th St, Ocean City, MD
Located right by the Ocean City water tower and home to the Ocean City Center for Arts, Little Salisbury Park is a wonderful place that truly has something for everyone. Not only will you find a great playground that kids will love playing on, you'll also be able to make use of one of the two tennis courts or the basketball court.
Another key feature of this park is the dog playground that allows owners to relax under covered tables while dogs can go off-leash in the small, fenced-in area. It even has a small wading pool that big dogs and small dogs alike love to splash and play in.
Whether you're making a rest stop to stretch your legs a bit or are planning a family outing, Little Salisbury Park has plenty to offer for the whole family and will be sure to please anyone that comes here.
4. North Surf Park
714 North Surf Rd, Ocean City, MD
This neighborhood park is full of trees and open space for picnics, as well as a playground that features a climbing wall, swings, slides, and other typical playground equipment. North Surf Park is always kept clean and is located in a quiet neighborhood, meaning the streets are typically not very busy, which makes this park a safe place for kids to play.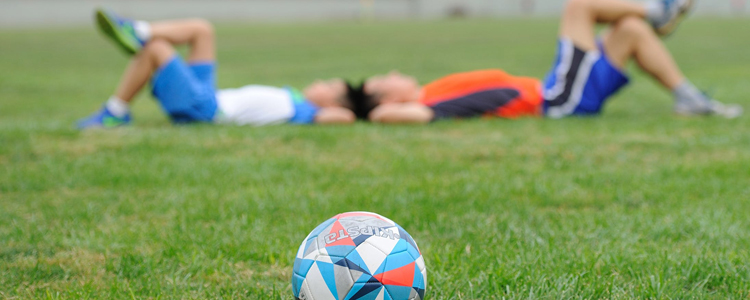 The playground at North Surf Park was replaced in 2010 with an all-new, state-of-the-art playground structure that includes specially designed features that make it accessible to children with disabilities. While there are no events that take place in this park, it is still a local favorite and a great place to take the family for some outdoor fun.
5. Ocean City Downtown Recreation Complex
202 4th St, Ocean City, MD
Located between 3rd and 4th St and situated right in front of the bay, this park is an ideal spot for sports enthusiasts. Spanning across two city blocks, the Downtown Recreation Complex features tennis courts, basketball courts, a multipurpose ball field, a skate park, and a large playground. Both the ball field and the tennis courts have lights that come on after dark, so you can continue your game even when the sun goes down.
The Ocean Bowl Skatepark is a popular spot for skateboarders and scooter riders, and contains a pool bowl, vert ramp, mini ramp and concrete street area. The city currently has plans underway to upgrade the park in 4 stages, so the park will still be accessible even during construction. Plans include expansion of the current skatepark, upgrading of the basketball and tennis courts, and the addition of 2 brand new playgrounds.
6. Homer Gudelsky Park
13055 Old Bridge Rd, Ocean City, MD
This small park is located in West Ocean City and is situated right on the waterfront. Locals that enjoy fishing love coming to this spot and you will often see them lined up along the shores with a fishing rod in their hands, waiting for their next catch.
Homer Gudelsky Park is a great place to come with dogs that love the water and with kids who love to swim! The sandy shoreline of the bay is soft under your feet and the waves are mild enough that it is safe for people of all ages to swim at this beach.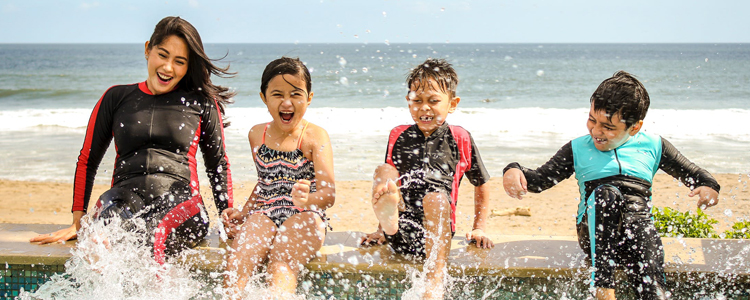 Next time you feel like taking a step away from the more busy parks in Ocean City, head down to Homer Gudelsky Park for some sunbathing, swimming, and fishing in this peaceful, quiet hidden gem.
7. Herring Creek Nature Park
12500 Nature Park Drive, Ocean City, MD
Home to watersheds, marshlands, and open fields, Herring Creek Nature Park has pretty much everything you could ask for in a nature park. With all sorts of eco-settings in this 20 acre park, visitors can expect to see tidal ponds, a frog pond, the scrub-shrub forest which is home to the fragrant wax-myrtle trees, freshwater wetland, saltwater pond, and a large wild flower field.
All of this and more is included in the perimeter of the park and is a great place to get the family together to learn more about and experience nature. Be sure that if you go to Herring Creek Nature Park on a windy day that you remember to wear long sleeves and pants, as there is quite an abundance of poison ivy just off the trails. If you're planning to bring your dog with you, it's important to make sure you don't let them wander off the trail and keep them close to you on a leash.
8. Boardwalk Playground
Ocean City Boardwalk, Ocean City, MD
Boardwalk Playground is the first and only oceanfront playground in Ocean City and is a very popular place for parents to bring their kids. The playground was installed in 2017 and has replaced some of the outdated and unsafe wooden structures that were previously located on the beach.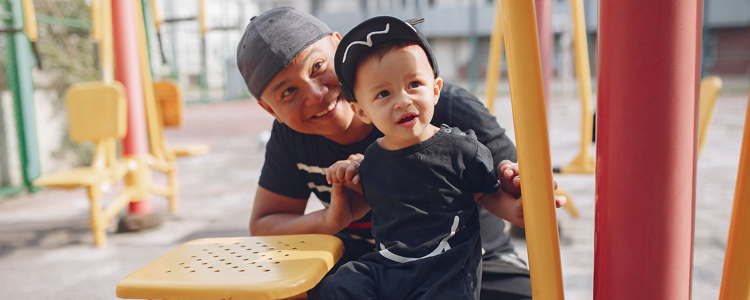 The structure of the playground features multiple pieces including slides and monkey bars and is overall a great place for kids to keep busy while parents relax on the beach.
9. Jolly Roger at the Pier
401 South Atlantic Ave, Ocean City, MD
While not technically a traditional park with playgrounds and ball fields, the Jolly Roger at the Pier is a great amusement park located on the Ocean City Boardwalk. Bring the whole family here or come with friends for a fun day of rides, games, and great food.
Not to be confused with the Jolly Roger Amusement Park, this smaller offshoot is home to rides such as the Drop and Twist, the Freestyle 360, the Kraken, the Looping Star Rollercoaster, and the Giant Wheel.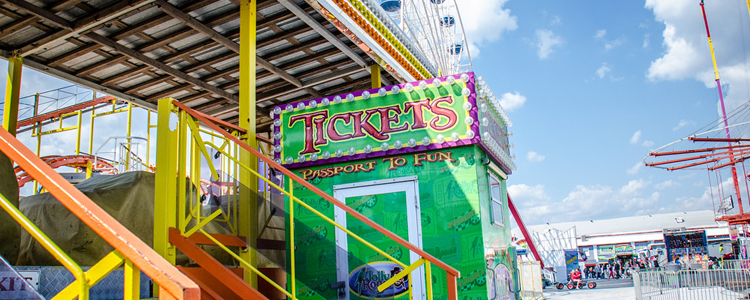 Not only are there a ton of fun rides, Jolly Roger at the Pier is also home to a giant midway and the famous Ripley's Believe It or Not which features the Odditorium, the Mirror Maze, and the Ripley's Impossible LaseRace, as well as over 500 exhibits and artifacts, 12 themed galleries, and much more!
10. Fiesta Park
420 141st St, Ocean City, MD
Located between 141st St and Sea Captain Rd, Fiesta Park features a large forested area with beautiful nature trails and a picnic shelter that provides a relaxing place for the whole family.
This park is a perfect place to go on warmer days as it is completely covered in shade on the trails and provides relief from the hot sun. Next time you are looking for a quiet afternoon in nature, pack up a picnic lunch and head out to Fiesta Park!
Ocean City prides itself in offering many free outdoor activities for both residents and visitors and the parks featured in this list are just a sample of the wide variety of things to do for free in this city. Whether you're bringing the whole family, going out by yourself, or are looking for a place to walk your dog, any one of these parks is a great place to find some outdoor fun for the day.
Looking for Oceanfront Condos in Ocean City, MD? How about an affordable Bayside Interior Condo? You've come to the best website for searching Ocean City, MD Real Estate. Now it's time to choose the right Realtor to meet your needs. Let me put my knowledge and experience to work for you.
View All Homes and Condos For Sale in Ocean City