5 Seller Tips | Ocean City, MD
Posted by Mitchell David on Tuesday, April 16, 2019 at 1:47 PM
By Mitchell David / April 16, 2019
Comment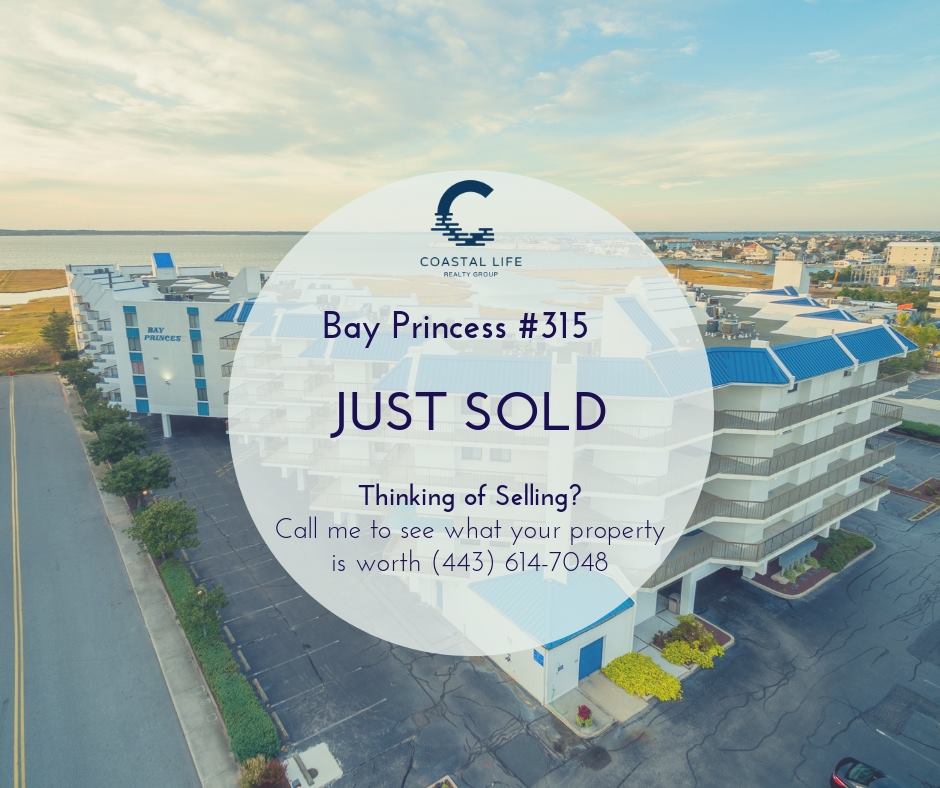 I was once told by a past client in a listing interview, "every property deserves a new owner." He told me this while I was looking around and commenting on the original condition of the oceanfront condo. Incredible view and a solid property, but the decor and upgrades never made it out of the 70's.
This isn't an earth-shattering quote that will save lives, but it is important to remember when listing a home for sale. Be honest with what you are selling and realistic in your expectations.
The rest of the story… We overpriced the condo and it never found its new owner. No need to spin the truth. Does a home deserve a new owner? Maybe or maybe not.
Here are 5 Seller Tips that will serve you well when you decide to sell.
Realtor Chemistry
Selling your home is a huge financial decision that you should not trust to just anyone. At a minimum, the person representing you should be a local, full-time agent with visible track record. Reading testimonials or requesting references are a way to give you an insight to an agent.
However, after credentials, the CHEMISTRY between you and your Sales Agent is very important. I know it sounds quirky but hear me out! Listing your property is very personal and will require honest conversations, trust, and an agent who makes you feel confident in the decisions being made. Treat it like a marriage and spend energy to find an Agent who gains a connection with you.
Marketing Plan
Did you review your prospective agents marketing plan? No need to sugar coat this… An agent that doesn't take the time to prepare a Marketing Plan should be excused immediately. A marketing plan should include (introduction, types of advertising, how showings and feedback are managed, and transaction protocol at a minimum.) Having this plan in writing is a way to hold the listing agent accountable to their promises.
Property Value
My goal is to get you as much as possible for your property. However, overpricing a listing is the worst decision a seller can make. Doing so will increase the chances of your property sitting on the market longer, selling at a lower sales price, and usually has multiple listing agents. This is where taking the time to find a professional agent that you trust comes into play. Trust your agent!
Can you stretch the listing price from time to time? Absolutely! An agent who knows the market will know the price range in which your property will remain desirable. Pricing a property is not just simply looking at comps. That's a big part of it, but pricing doesn't happen in a vacuum. Other factors are the current market conditions compared to when the last property was sold, how many properties in the building were listed when the last unit sold compared to how many are currently on the market, and the condition of your property. All this goes into the pricing plus so much more.
Here is a direct link if you are interested in the current Market Updates for Ocean City, MD Real Estate.
Preparing for Sale
Get your records in order! Make sure your agent has all the information regarding upgrades that required a permit, including the acknowledgement of the work being completed and the permit closed. Buyers will have questions concerning the scope of work completed for upgrades and the time frame in which they were completed.
Take care of the minor repairs around the home. Don't be afraid to freshen up a room with some paint or have the carpets cleaned. Hire a professional cleaner for the final touches.
Prepare your home for listing photos and potential buyers by depersonalizing the space. Start by removing all family photos, keepsakes/collections, and personal items. This will allow the buyers the opportunity to imagine themselves and their family in the space. Remove all items from the kitchen and bathroom countertops, leaving only minimal items on tables and shelves. Yes, this means the coffee pot that motivates you to start your day! Support the local coffee shop for the next few months!
Marie Kondo those cabinets and closets! You know they will be looking! Clean, fresh, and bright is what you want to portray!
Offers
If I had a dollar amount for every time I heard, "that offer is offensive" I wouldn't be writing this blog. Why are you offended? You have two options:
Simply reject the offer. If the buyer isn't serious don't let that be the reason to take you off your game.

Look at it as an opportunity. In my experience as a sales agent and investor, Buyers who initially low ball a property tend to pay more than the buyers who are in line with the market value (this is assuming the list price is in line with the market and it isn't a distressed sale). Why is this? The seller on a low-ball offer is already on the defense and tends to be reluctant to negotiate, leading to a higher agreed upon price.
Respond in a timely manner. The buyer is excited and nervous about the purchase of a beach home. Use their excitement and keep them engaged. Nothing kills excitement quicker than waiting for a response.
For more Seller Tips in the Ocean City, MD Area, please contact me today!