Bayside, Fenwick Island: Everything You Need To Know About This Delaware Beach Community
Posted by Mitchell David on Wednesday, January 25, 2023 at 11:45:35 AM
By Mitchell David / January 25, 2023
Comment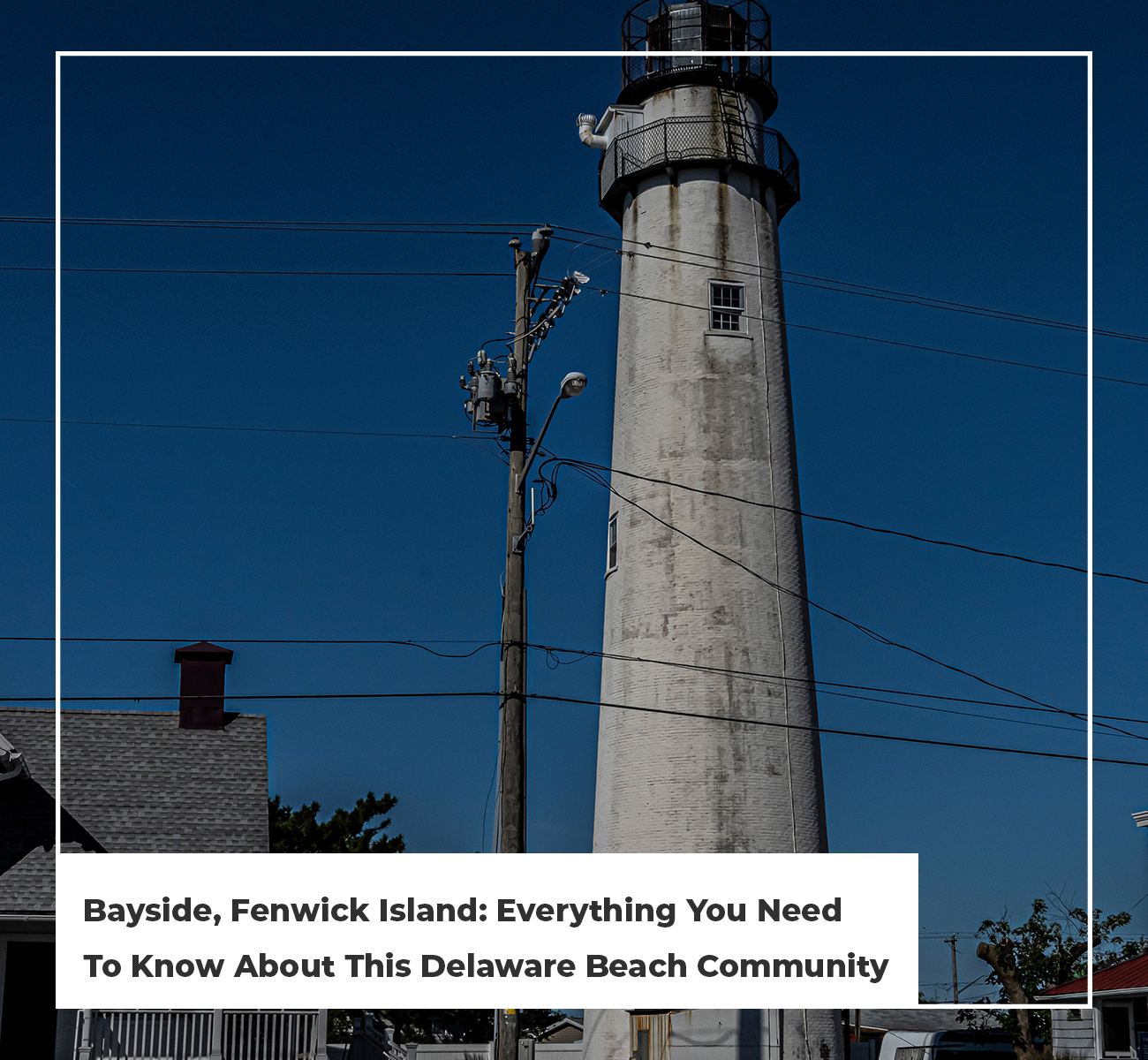 Welcome to Bayside, Fenwick Island, an award-winning classic beach community located just four miles west of the Atlantic Beaches of Fenwick Island, DE, as well as Ocean City, MD. Developed by the highly-respected Carl M. Freeman Companies, this dreamy oasis boasts tree-lined streets and some of the most beautiful homes on the East Coast.
While there is an array of both outdoor activities and leisure amenities such as shopping, dining, and entertainment directly in the community, there is also an abundance of additional activities located within proximity. This is not a community geared for just one specific lifestyle but rather a place that captures the essence of what it means to live the beach lifestyle.
Living in Bayside, Fenwick Island
When it comes to luxury living and comfort, reputation matters—and thankfully, Bayside in Fenwick Island never fails to exceed expectations. In fact, this Delaware coastal region neighborhood is regarded to be one of the finest residential destinations in the area.
Living here is akin to being on vacation year-round, with its peaceful surroundings, numerous activities available on every corner, not to mention proximity to local attractions including the Freeman Arts Pavillion. When you add all that together with the unparalleled beauty of Fenwick Island, you'll be in for a treat.
Homes in Bayside, Fenwick Island
The homes in this community are what really make it shine. You can find a variety of styles and sizes, ranging from single-family homes to custom-built homes, with floor plans that build on classic beach-style architecture. Whatever your style, you can find a home in Bayside to suit your needs.
Each residence has also been equipped with modern amenities, complete with detailed landscaping that accentuates its unique beauty. But if a custom build is what you are looking for, Bayside can accommodate that as well.
From the start of construction to the finish line, the chosen developers and builders of this community have worked with buyers to ensure that their dreams are made a reality. Although you can find homes in the area priced in the 300s, the majority of homes sold in Bayside are around $500K and up.
Education near Bayside, Fenwick Beach
School-aged students living in the Bayside community will have access to some of the best public schools in the region. The area is served by the Indian River School District, which provides a comprehensive learning curriculum and a staff that is dedicated to the success of its students.
Some of the best public schools in the area include:
Each of these schools is known for providing quality education, in an environment that is not only welcoming but also encourages creativity and excellence.

The Community Atmosphere in Bayside, Fenwick Island
Bayside, Fenwick Island offers an unrivaled atmosphere for those seeking a vibrant and active lifestyle. Everyone knows everyone in this community, creating an inviting environment and fostering lasting relationships between its citizens.
There is always something to do with the abundance of community events regularly hosted within Bayside's borders. Whether it be family-oriented festivals or more restful activities like yoga classes and golfing, it's easy to find something that appeals to you.
When deciding to relocate some buyers may have a hard time deciding what they are truly looking for in a new home but Bayside in Fenwick Island offers the best of all worlds.
Some of the exciting ways to get involved in the Bayside community include:
Open Pickleball Play
Adult Tennis Clinic
Sunday Brunch @ Signatures
Trivia Nights
Holiday Events
Golfing in Bayside, Fenwick Island
Who wouldn't want to visit the first Jack Nicklaus Signature Course in Delaware? Located in Bayside and Fenwick Island, this stunning 18-hole championship golf course was designed on his passion for the game of golf. Whether you're an experienced golfer or just learning the game, you'll find it to be a memorable experience.
With its undulating fairways, fast greens, and dramatic bay views you'll be delighted with your golfing experience at Bayside and Fenwick Island. There is also an online golf store available that features apparel for everyone, including ladies and children.
Amenities in Bayside, Fenwick Island
It is hard to know where to begin when discussing the amenities at Bayside, Fenwick Island. From the fitness and sports centers located within the community to the gorgeous outdoor pools, Bayside offers a variety of recreational activities for both adults and children.
Listed below are some of the more popular amenities in this community.
The Health & Aquatic Club
The Health & Aquatic Club in Bayside, Fenwick Island is an exceptional facility that offers everything you need to live a fit and healthy lifestyle. With a 75-foot 5-lane indoor pool, hot tub, aerobics room, and fitness area, this club has it all.
Plus, it's equipped with the latest state-of-the-art strength training and cardio equipment for your personal use. This spectacular facility also offers personal training staff for additional guidance as you work towards achieving your fitness goals.

The Community Clubhouse
The clubhouse at Bayside is a premier location for social gatherings, featuring elegant furnishings and amenities. This venue allows you to host formal events or informal gatherings in style.
Whether it's an HOA wine diner night or a private family event, the clubhouse is the perfect place to host your special occasion. Signatures Restaurant which is located in the clubhouse offers amazing golf course views alongside traditional American cuisine and seafood.
The Point
If you are looking to get the true Bayside experience, then The Point is where you want to be. Here you can enjoy crabbing, kayaking, and fishing along the beautiful bayfront. Take in the stunning views as you relax on one of several walkways, or rent a boat to explore the neighboring islands.
Walking & Nature Trails
Outdoor opportunities are just one of the many reasons why people choose to live in Bayside, Fenwick Island. The community is surrounded by well-maintained walking and nature trails perfect for an early morning jog or leisurely evening stroll. Local wildlife, like deer, beavers, and even eagles, can often be seen while out exploring.
Some more of the notable amenities featured in Bayside, Fenwick Island include:
Waterfront Activities
Dog Park
Bayside Marketplace
Pool & Tennis Facilities
Dining Options
When you hear the saying you can't have it all, Bayside in Fenwick Island proves that wrong! With its premier golf course, abundant amenities, and spectacular views of the bay, it is no wonder why this community has become one of the most sought-after places to call home in Delaware.