The Best Places To Go Go-Karting In Ocean City (2022 Edition)
Posted by Mitchell David on Tuesday, November 2, 2021 at 5:44 PM
By Mitchell David / November 2, 2021
Comment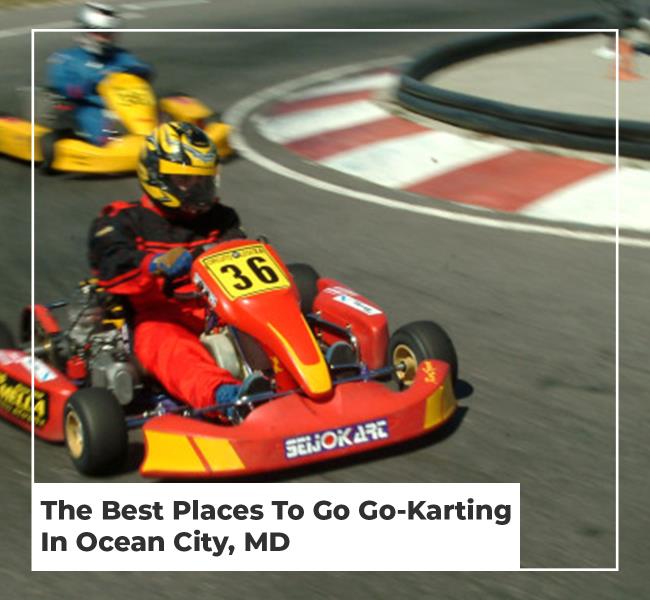 Buckle up and get ready for an exhilarating ride when you go go-karting! Go-karting is an exciting sport that delivers an intense adrenaline rush. Embrace driving as fast as you can while demonstrating exceptional driving skills. For optimal driving and performance, ensure you wear something comfortable to reach the pedals, grip the steering wheel as directed, and avoid drifting. Though drifting looks fantastic and is exciting, it also slows your go-kart down and might cause you to lose your position. Below you'll find the best places to go go-karting in Ocean City, Maryland.
2901 Philadephia Ave., Ocean City, MD | Phone No. 410-289-3477
Jolly Roger Speedworld is an exciting place to visit and try go-karting. With ten tracks, all varying in difficulty, Jolly Roger Speedworld is the largest go-kart facility on the east coast. It is perfect for all types of outings, from family fun to employee team building. There are two childrens' tracks with kid-safe go-karts and four tracks that you can drive with your child at a discounted rate. Jolly Roger Speedworld adheres to the highest safety standards possible with strict age and height requirements on all tracks.
Jolly Roger Speedworld does not charge an admission fee but rather is a pay-as-you-go place. This means that you pay for each ride you take rather than entering. Jolly Roger Speedworld offers generous discounts for groups and high-speed fun for everyone. Located in a newly renovated facility, Speedworld has over 1500 feet and five stories of track for you to ride.
Speedworld has specific Kiddie Carts for small children and a great Gran Prix track for friendly competitive families. They also have many concessions, games, and entertainment. Going go-karting has never been so fun! Jolly Roger Speedworld is an exciting place to visit and offers enormous fun for everyone. Whether you're a go-karting pro or going for the first time, this massive facility has a track and cart that is perfect for you. With safety being at the front of Jolly Roger Speedworld's mind, they have done everything to have excellent protocols and procedures without compromising fun and entertainment!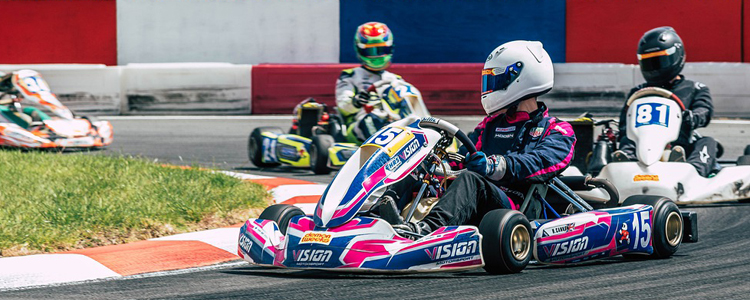 12424 Ocean Gateway, Ocean City, MD | Phone No. 410-213-1278
Grand Prix Amusements is one of the best places to go go-karting in Ocean City, Maryland. It offers an enormous amount of entertainment for a great, affordable price. Tickets can be purchased at the front office, where you can find a menu of how many tickets per event. In addition, Grand Prix Amusements is home to Ocean City's only Pro track with go-karts that accelerate up to thirty miles per hour.
There are seven go-kart tracks in total at Grand Prix Amusements. A few are the drift track, Kiddie track and three family tracks. The Kiddie track is great for children ages 5-7 years and at least forty inches tall. This track includes kiddie go-karts that are perfect for kids! The Family Cyclone track is one of the two tracks with double-seat go-karts. This track is great for families to race around on. Drivers must be at least eight years of age and fifty-two inches tall. The family speedway track has a higher speed and requires drivers to be at least twelve years old.
Grand Prix Amusements offers several other entertainment options. Enjoy a fun slide or rock climbing with a twenty-four-foot-tall climbing wall. There are also bumper cars and boats, and more. In addition, Grand Prix Amusements is a fantastic go-karting venue and definitely one of the best in Ocean City.
12639 Ocean Gateway, Ocean City, MD | Phone No. 410-213-2252
Baja Amusements is a great go-karting spot in Ocean City. It has eight different tracks, with three of them being suitable for families. Several tracks are available with both single-seat and double-seat go-karts. Baja Amusements offers a diverse range of tracks equipped with twisty turns, classic curves and hilly landscapes. The go-kart track has a rookie track suitable for small children ages 5-7 years old. For the racer who wants to go just a little bit faster, Baja Amusements has the road racer twin-engine go-karts. Yup, two engines in one go-kart! Double the speed and double the power!
Baja Amusements also has a 19-hole mini-golf course, climbing walls, a riding carousel and more than 40 arcade games. So not only is Baja Amusements a fantastic place for go-karting in Ocean City, but it is also great for family entertainment and perfect for all ages.
Getting hungry? Take in something to eat at the snack bar. The snack bar serves delicious favorites like personal-sized pizza, hot dogs, nachos and more. Baja Amusements is a great place for all-around fun and exceptional for go-karting!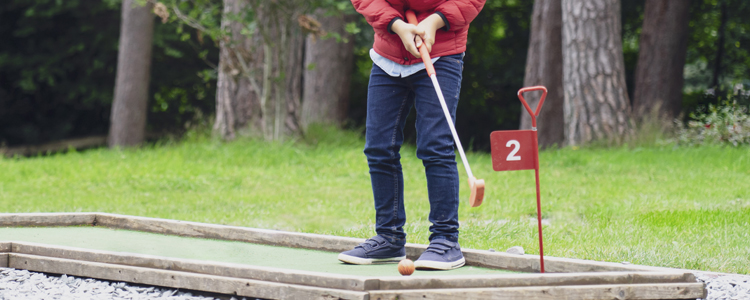 12424 Ocean Gateway, Ocean City, MD | Phone No. 443-944-7173

This go-karting track is perfect for skilled drivers. It provides an exceptionally exhilarating experience with go-karts that go as fast as 30 miles per hour. This Pro Track requires participants to be sixteen years of age and at least fifty-eight inches tall. The Pro Track is one of the best places to go go-karting in Ocean City. It provides an intense and adrenaline-pumping racing experience. Pay per race and save by purchasing multiple races. Pro Track is great for go-karters who want to feel the speed, drifts, and heart-racing moments that racing can bring!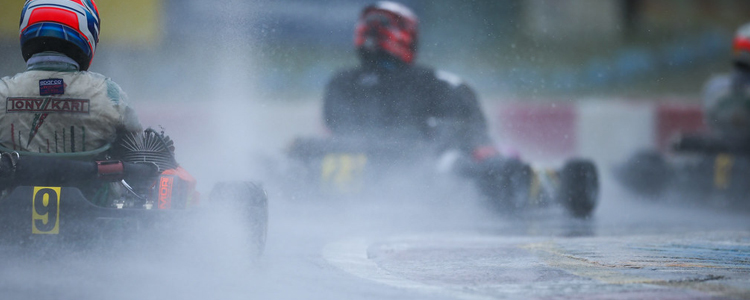 38960 Island Street, Fenwick Island, Delaware | Phone No. 302-539-1644
Viking Golf & Go-Karts is located just a few minutes outside of Ocean City, Maryland. It is home to Thunder Lane Go-Karts. It offers go-karts that are single and double, making it a perfect destination for families. Viking Golf & Go-Karts is also home to a challenging mini-golf course, waterpark, and many concessions stands serving classic favorites like pizza, nachos, and wings.
Thunder Lane Go-Karts has affordable rates for races and can provide hours of exciting entertainment.
Quick Recap
Go-karting is an exceptionally exciting sport. Embrace speed, skill, and twisty turns with these excellent tracks in Ocean City!
Looking for Oceanfront Condos in Ocean City, MD? How about an affordable Bayside Interior Condo? You've come to the best website for searching Ocean City, MD Real Estate. Now it's time to choose the right Realtor to meet your needs. Let me put my knowledge and experience to work for you.