The Best Elementary Schools in Ocean City, MD
Posted by Mitchell David on Monday, June 29, 2020 at 9:36 AM
By Mitchell David / June 29, 2020
Comment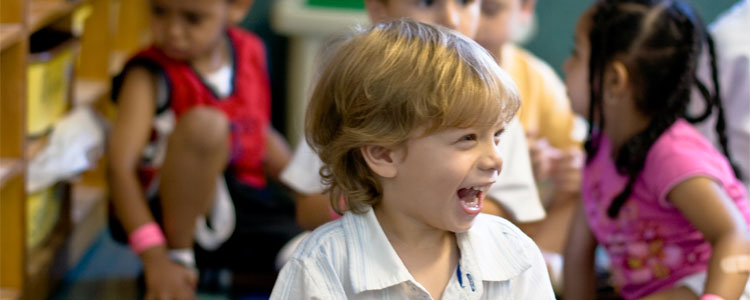 For families with kids or families planning to have kids, one key factor when choosing where to buy a home is the quality of education you'd get from this town or neighborhood. School safety and school values are pivotal in choosing the destination for your next home.
Ocean City, Maryland have schools that are well-known for their quality. We look at quality of education, school values, student-teacher ratio and reviews as the determining factors in choosing our schools below.
Ocean City Elementary School
Ocean City Elementary School is along Center Drive in Ocean City. Located in West Ocean City, a neighborhood known for its safe environment and kind neighbors. It's safe to say that the school has been known for its peacefulness and safety.
Beyond anything else, the most outstanding quality of this school is their academic excellence. With an average standard the score 95.52 Ocean City Elementary School outranks 820 of the 853 public elementary schools in the state of Maryland.
One key part of such quality education has to do with the low student-teacher ratio. Having 1 teacher for every 12 students helps teachers focus on giving students individual academic guidance, therefore helps students gain a better understanding of each lesson significantly faster than most schools.
If that's not convincing enough, Ocean City Elementary School received the Blue Ribbon Award last year, giving them recognition for being one of the best schools in Maryland. Ocean City Elementary has about 580 students with 47 full-time teachers and offers programs from prekindergarten to 4th grade. Established in a good neighborhood, this is a great option for parents looking to set their kids up for success at an early age.
Click to view all homes near Ocean City Elementary Schools >>>
Stephen Decatur Middle School
Located in the small town of Berlin, Maryland, along Seahawk Road, Stephen Decatur Middle School is named after naval officer Stephen Decatur who was born on the eastern shore of Maryland in Worcester County, and was founded, approximately, 20 years ago.
Stephen Decatur Middle School was a recipient of a Blue Ribbon School of Excellence award for having superior standards of academic excellence. To this day, they're considered one of the highest caliber public schools in Maryland, being in the top 20% of overall academic ranking among all public schools in Maryland, outranking approximately 1090 schools in Maryland. Having around 50 teachers with 657 students, Stephen Decatur Middle School has one of the best students to teacher at 13 to 1. This indicative of their strive for the best quality of education, making sure that students are paid attention to.
Stephen Decatur Middle is well-equipped to develop its students extracurricular desires and favorite after school hobbies, offering activities that include band, chorus, SGA, Drama, Digital Media, STEM classes, and National Junior Honor Society.
Being located in Berlin, Maryland, Stephen Decatur Middle School is just minutes away from the beaches of Ocean City, and the comradery of people from this small town provides its residences a warm and easy feel.
Click to view all homes near Stephen Decatur Middle School >>>
Berlin Intermediate School
A school offering programs for 4th, 5th, and 6th graders, Berlin Intermediate School is named after the town it's situated on. The school is a highly rated public school located in Franklin Avenue, Berlin, Maryland, with, more or less, 800 students, and 59 teachers.
Accommodating students around Ocean City, Berlin Intermediate School has students from neighboring resorts, farms, and towns.
Being known for its environmental initiatives, Berlin Intermediate School has been recognized by the State of Maryland as a model Maryland Green School, moreover, the school also received recognition and has been the top award for Energy Efficiency in the county from 2013 through 2015. Beyond being known for its excellence in helping the environment, Berlin Intermediate School has also been recognized as a Kennedy Center National School of Excellence in Arts Education.
With all its acclamation BIS has received, it would come to no surprise that this school displays educational excellence. Berlin Intermediate School is in the top 20% of the highest reading and language proficiency in all public schools in Maryland, not only that but over 53% of BIS students are proficient in math, which is higher the state average of 41%. If you're looking for an intermediate school that displays academic superiority while teaching its students to care for the planet we stand on, Berlin Intermediate School would be great for you and your kids.
Click to view all homes near Ocean City Elementary Schools >>>
Stephen Decatur High School
Built in 1952, Stephen Decatur High School is the largest high school in Worcester County, with an enrollment of almost 1400 students a year. Stephen Decatur High School is best known for its variations of programs and rigorous coursework that give its students the boost that they need to establish their future.
In terms of academic proficiency, Stephen Decatur High School is off the charts, ranking in the top 5% of overall public school in Maryland, top 20% in reading and language proficiency, and a whopping 92% of all students attending this school is proficient in math.
With all that, Stephen Decatur High School has had the pleasure of receiving the Maryland Blue Ribbon, establishing themselves as a prime school for students striving for academic excellence. Known as the primary steppingstone for establishing future goals and ambitions, high schools have their work cut out for them. They have the obligation to create an environment to manifest the potential of their students. Stephen Decatur High School, being a strong and well-established school, is prime and ready for this tough challenges.
Offering programs in language, science, math, and social sciences, and for the creatives, fine arts opportunities in theatrics, music, and the visual arts, being complimented well by their state-of-the-art technology. SDHS also offer its students a first-class cadet program, sponsored by the United States government, which provides its students a wide array of leadership training activities.
Being one of the longest standing high schools in the state, Stephen Decatur High School has established itself as one of the most reliable schools in the whole state, through continuous program development and thorough care for the well-being of its students.
Click to view all homes near Ocean City Elementary Schools >>>