Must Visit Breweries In and Around Ocean City, Maryland
Posted by Mitchell David on Thursday, October 7, 2021 at 10:27 AM
By Mitchell David / October 7, 2021
Comment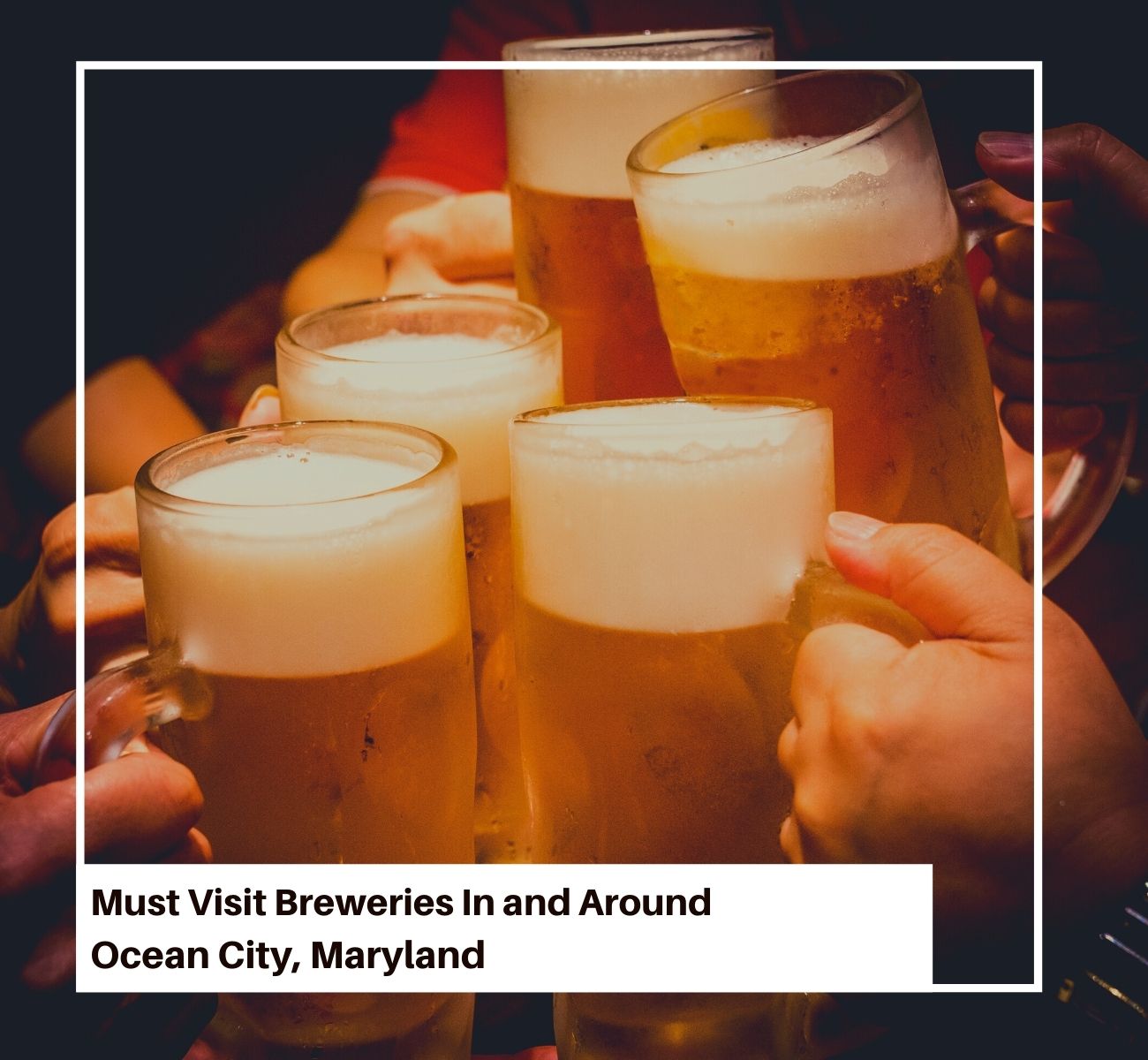 In the past decade, the Eastern Shore has become a burgeoning destination for craft beer enthusiasts. In addition to the 20-plus breweries that operate within an hour's drive of the beach, residents and visitors can enjoy the various brew festivals, beer cruises and "beercation" packages offered around the resort area.
For more information on breweries operating in and around Ocean City, be sure to check out some of these local favorites.
Backshore Brewing Company
Described as "a tiny brewhouse on the beach," Backshore Brewing Company is Ocean City's first nano brewery, and the only one to be located on the Boardwalk. The establishment opened in 2013 when a group of friends banded together to launch a one-of-a-kind establishment. Since then, the brewery has gained a large following amongst locals and visitors.
But Backshore's popularity grew to new heights in 2015, when its brewers crafted Hoop Tea, an alcoholic tea made with organic cane sugar and all-natural ingredients. Made in its tiny brewery, demand soon exceeded the establishment's capabilities. And in 2016, founder Danny Robinson secured the capital to expand the Hoop Tea brand. Today, the beverage is sold in restaurants, bars, stores and other retail establishments throughout the region.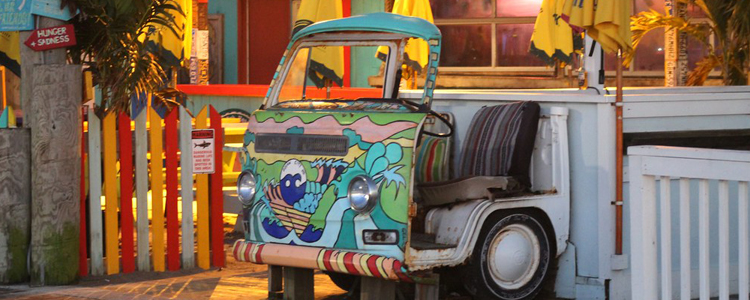 For locally crafted beer, Backshore offers a wide variety of drafts made in small batches (four kegs at a time). The list changes weekly, and brewers continually experiment with new flavors.
Popular beers include the Boardwalk Blonde, the Downtown Sugar Brown and Tutti FN Frutti. Backshore also offers seasonal ales such as the Fist Pumpkin, a pumpkin beer brewed with graham crackers, brown sugar and cinnamon.
The Fin City Brewing Company
The Fin City Brewing Company is Ocean City's oldest brewery … meaning it was the first brewery established in the resort area (2011, to be exact). Locally owned and operated from Hooper's Crab House, the business boasts a wide variety of craft ales with names that pay homage to the local fishing industry.
Local favorites include the Jackspot Amber Ale with its sweet caramel finish, the White Marlin Pale Ale with its hints of pine and citrus, and the Black Fin Black IPA.
"The Blackfin Tuna is quite plentiful in the Western Atlantic Ocean region from Cape Cod south," the brewery says. "Blackfin Tuna have black back and yellow finlets which lend the name to our Black IPA, with a dark roasty backbone and smooth flora finish."
But operators say they continue to brew new beers at their brewpub, a testing ground for locals to taste new ales before they are released into the region. Fin City beers are distributed and sold throughout the state.
Sinepuxent Brewing Company
Located on Route 611, between Ocean City and Assateague Island, Sinepuxent Brewing Company is nestled on 17 acres of active farmland, surrounded by recreational activities and outdoor amusements including Frontier Town and Castaways campground.
In addition to its brewery, the operation features a tasting room for its ales, which are made using the farm's strawberries, blueberries and apples, as well as grains from around the region.
But Sinepuxent Brewing isn't just open to adults. Operators say well-socialized, leashed dogs are welcomed outside. The property also includes family activities such as goat feedings and cornhole. Acai bowls, juices and smoothies made by Pablo's Bowls are also available for purchase.
The Buzz Meadery
The newest addition to the local brewery seen is The Buzz Meadery. As its name suggests, the operation brews mead - an alcohol made of honey - instead of beer.
Using wildflower honey sourced locally from Maryland hives, and hand-pressed fruits grown at nearby farms, carbonated mead is produced in small batches and sold online and at The Buzz Meadery's new location at the Berlin Commons. Past releases include Strawbuddy and Hops, Barrel Aged Honeycomber, and Wild Apple Cyser, to name a few, and new flavors are crafted with each season.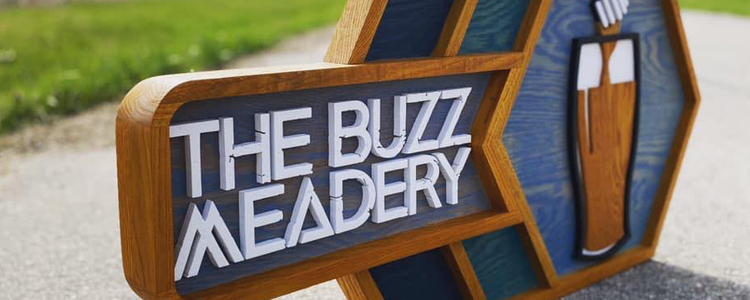 In addition to its taphouse, customers are invited to enjoy a drink - or bring their food - to The Buzz Meadery's Berlin Commons, an outdoor seating area and pollinator garden located in downtown Berlin.
Burley Oak Brewing Company
Since 2011, Burley Oak Brewing Company has built a one-of-a-kind brand focused on sustainable practices and local sourcing. The company says its goal "is to produce distinctive beers whose quality is unsurpassed using new and traditional brewing methods."
Located near downtown Berlin, the Burley Oak taproom offers roughly 20 draft beers that are crafted using both new and traditional brewing methods. The brewery also offers to-go growlers and crowlers, as well as four- and six-pack cans that are released for online pre-order each month.
In addition to its craft brews, Burley Oak features live entertainment, private events and a traveling beer truck. The company also operates Viking Tree retail store and The Globe, two establishments located in historic downtown Berlin.
The Tall Tales Brewing Company
Founded in 2011, The Tall Tales Brewing Company is yet another artisan brewery rooted in sustainable practices and quality ingredients. Located 15 miles west of Berlin, Tall Tales brews and cans all of its beers from its 22-acre facility in Parsonsburg.
Brews include Not Your Nana's Key Lime Cheesecake, a key lime and coconut cheesecake sour beer, You're So Vain, an IPA brewed with blood orange and Citra hops, and Mimosé, a mimosa-style Gose with hints of orange and champagne.
In addition to its rotational beers and year-round offerings, the brewery also provides a full menu featuring salads, sandwiches, tacos, brick oven pizza and entrees, all prepared using whole ingredients.
For more information …
A full list of breweries located on the Eastern Shore can be found at shorecraftbeer.com.
Looking for Oceanfront Condos in Ocean City, MD? How about an affordable Bayside Interior Condo? You've come to the best website for searching Ocean City, MD Real Estate. Now it's time to choose the right Realtor to meet your needs. Let me put my knowledge and experience to work for you.
View All Homes and Condos For Sale in Ocean City