Can't Miss Bayside Stops
Posted by Mitchell David on Tuesday, August 3, 2021 at 10:59 AM
By Mitchell David / August 3, 2021
Comment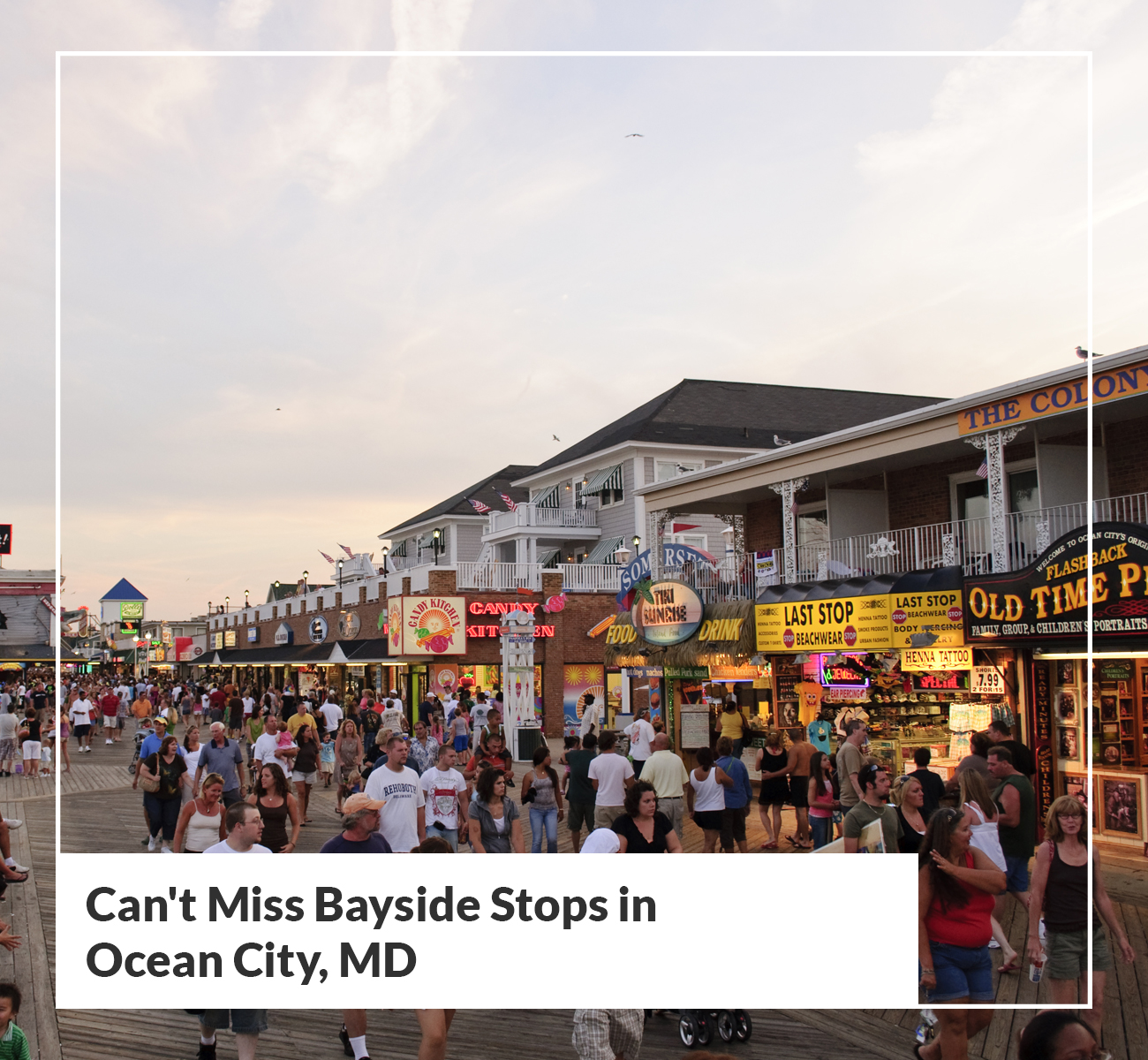 With 10 miles of coastline, three miles of Boardwalk and pristine beaches, it's easy to get swept up in the hustle and bustle of Ocean City's oceanfront attractions. But just cross Coastal Highway, and you'll find some of the resort's best dining establishments and amenities.
From marinas and restaurants to nightclubs and distilleries, check out some of these can't miss bayside stops.
De Lazy Lizard
Located at 1st Street, near the Route 50 bridge, de Lazy Lizard is a great place to watch boat traffic and enjoy the sights at the property's marina.
Acquired by the connections of Dead Freddies in 2015, de Lazy Lizard has rebranded in recent years to become a family dining establishment with designated areas for adults and families.
With a fenced-in play area, kids can have fun in the Little Lizards playground while the adults relax on the nearby Adirondack chairs or grab a bite to eat in the adjacent outdoor dining areas. If outdoor dining isn't for you, the Tiki House offers an air-conditioned dining room with views overlooking the marina, where boaters can dock their watercraft after a long day on the water.
In the adults-only section, patrons ages 21 and over can enjoy bayfront dining over a sandy beach. For a view of all the action, they can also pop by de Lazy Lizard's newly renovated open-air tiki bar for a Mango Mai Tai or Creamsicle Crush.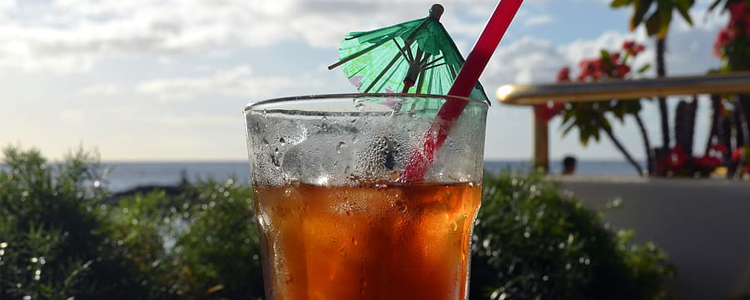 But a great advantage to this property is its proximity to nearby attractions. Searching for a speed boat cruise or parasailing adventure? Look no further than Sea Rocket Water Adventures on 1st Street. Seeking a quiet place to walk or bike along the water's edge? Check out the neighboring bayside Boardwalk, which opened to the public earlier this year.
Fish Tales
If you are looking for marina views with food, drinks and fun activities for all ages, Fish Tales is a great place to start.
In addition to tiki bar cruises, charter fishing and water rentals, Bahia Marina is also home to Fish Tales Bar & Grill, a one-stop shop for food and entertainment near downtown Ocean City. Located at 22nd Street, Fish Tales is just minutes away from the Boardwalk.
While the property has been in the family since the 1970s, the Harmans opened their bayside bar in 1983. Since that time, Fish Tales has expanded to include a full-service restaurant, outdoor playground, arcade and more.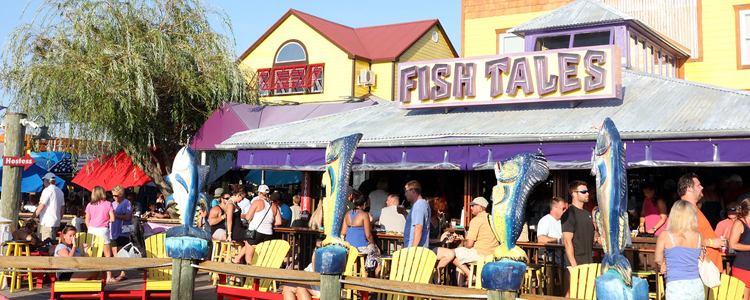 Accessible by land and sea, patrons can drive, boat or bike to Fish Tales to sit on the beach, lounge in the Adirondack chairs or watch the sun sink over the water while enjoying a cold drink or family meal. Visitors can also take in the action at the marina, particularly when it hosts fishing tournaments like the Mako Mania, Flounder Pounder and Poor Girls Open.
The restaurant's menu includes a wide variety of lite fare, full entrees and kid's meals, in addition to happy hour specials. And while you're waiting for the food to arrive, the kids can take advantage of "Ocean City's original and largest enclosed playground," complete with a run-aground pirate ship.
Seacrets, Jamaica USA
Whether it's a family dinner or a night out on the town, Seacrets, Jamaica USA has become a go-to destination for residents and visitors looking for food and fun.
Located at 49th Street, in the heart of Ocean City's midtown scene, the vast bar and restaurant boasts waterfront views, Caribbean-inspired dishes, cold drinks and entertainment that allows patrons to - as its slogan suggests - "find us and get lost."
The sprawling complex spans several acres along Ocean City's bayfront and has the capacity for thousands of guests. But what is now home to one of the country's largest nightclubs actually got its start as a locals-only bar.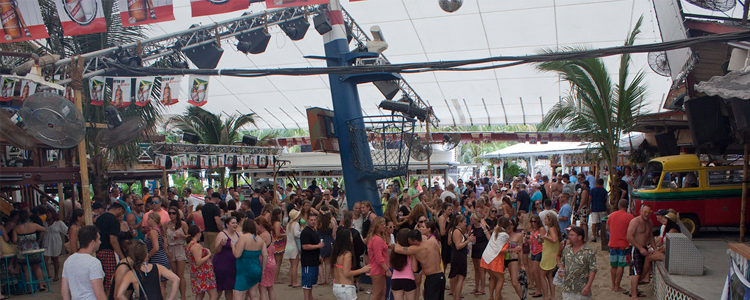 Raised in the local hospitality industry, Seacrets founder Leighton Moore was a teen when he started managing daily operations for his family's business, the Gateway Hotel. In the years that followed, he would go on to open the Brass Room Saloon and the Ocean Club, according to the company's website.
But in June of 1988, Moore launched his biggest venture to date - Seacrets Bar & Grill - a small tiki bar inspired by his trips to Jamaica. And as its popularity grew, so did its development.
Over the years, for example, Seacrets has added to its offerings with the construction of Morley Hall Nite Club and the introduction of a radio station, Ocean 98.1. And in 2016, Seacrets opened the doors to Seacrets Distilling Company, the first distillery to be built in Worcester County since Prohibition ended in the 1930s. The 12,000-square-foot facility (decorated with more than $1 million in antiques from the Prohibition era) hosts daily guided tours and tastings in its speakeasy room.
Today, the Seacrets complex features 18 bars, seven performance areas and live entertainment from the region's most notable bands. It also ships in hundreds of palm trees each year to transform the property into a tropical oasis.
During the day, Seacrets is a great family friendly option for those seeking seafood-centric menu options and views overlooking the Isle of Wight Bay (and if that wasn't close enough, you can also enjoy your drinks in the bay at the establishment's water seating area). When the sun goes down, however, the property transforms into one of the most popular nightclub destinations in Ocean City. According to rankings of nightlife in Ocean City, TripAdvisor places Seacrets at No. 1.
Macky's Bayside Bar & Grill
Traveling a few blocks north, visitors can find yet another bayside paradise at Macky's Bayside Bar & Grill. Located at 54th Street, Macky's labels itself "a laid back and upbeat Bar and Grill serving great food and drink in a fabulous setting."
Nestled behind a row of storefronts, the establishment features rustic waterfront dining, an open-air bar and a private beach where customers can dip their toes in the white sand as they eat.
Owners Macky and Pam Stansell are no strangers to the local hospitality industry. In 1978, they opened Tio Gringo's Mexican Restaurant and Cantina, according to an article from OceanCity.com. And in 1994, the couple decided to open a second establishment - Macky's Bayside - right behind it.
For roughly four years, the two restaurants operated concurrently as business grew. But in the late 1990s, Tio Gringo's closed as the Stansells decided to focus their efforts on the bayside complex.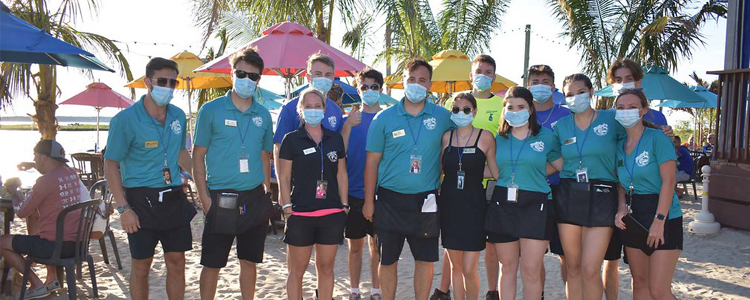 While Macky's has grown in the last 27 years, the restaurant prides itself on having a community feel with tropical flair. From the crab-stuffed shrimp and Rum Runners to the sunset views and waterfront vistas, the establishment has something for everyone. It's even a great place to celebrate a special occasion. Throughout the years, for example, the restaurant has held weddings, rehearsal dinners, anniversary parties and reunions, among other festivities.
As a dog-friendly establishment, customers are also invited to bring their furry friends for a run on the beach, a dip in the bay and a taste of some dog-friendly dishes.
Fager's Island
Located at 60th Street, near the Route 90 bridge, Fager's Island is a sprawling bayside complex featuring hotels, dining and nightlife, all connected by a series of bridges and walkways.
When John Fager first opened his now-iconic establishment in 1975, there was little to do on the bayside. According to his account in the local newspaper, Fager purchased the property in the early 1970s with plans to develop several townhomes. But when the real estate market tumbled, he erected a small bar to make ends meet.
The rest, he said, was history. Today, the property is home to Fager's Island Restaurant and Bar, an award-winning, fine-dining eatery that includes an outdoor deck and bar, live entertainment and 32 wines by the glass.
And when you are ready to turn in for the night, Fager's offers two boutique hotels right on the property. Just over the wetlands, patrons can check in at The Edge (with its 12 individually designed suites) or The Lighthouse Club.
The island is also a great spot to view sunsets over the bay. For a picture-perfect moment, visit the Fager's Gazebo at the end of the pier.
Looking for Oceanfront Condos in Ocean City, MD? How about an affordable Bayside Interior Condo? You've come to the best website for searching Ocean City, MD Real Estate. Now it's time to choose the right Realtor to meet your needs. Let me put my knowledge and experience to work for you.
View All Homes and Condos For Sale in Ocean City