Revealed: The Best Condo Buildings to Live in Ocean City, Maryland
Posted by Mitchell David on Monday, November 16, 2020 at 11:47 AM
By Mitchell David / November 16, 2020
Comment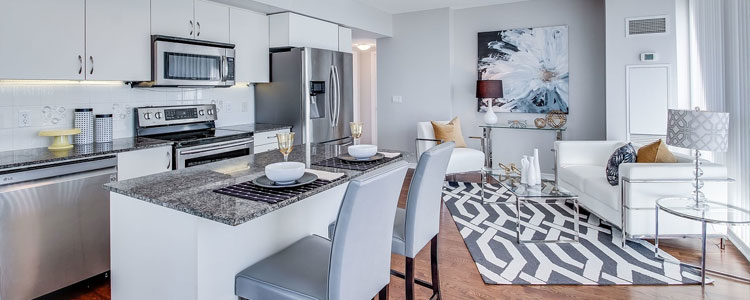 Ocean City, Maryland, is famous for the beachfront peninsula located along between the Isle of Wight Bay and the Atlantic Ocean. This peninsula is made up of a beautiful boardwalk, which is chock full of diverse restaurants, unique boutique shops, entertainment, and activity such as arcades targeted at both children and adults, nightclubs, and amusement parks.
The boardwalk is also littered with stunning and thriving condominium complexes. Condos are an excellent choice for homeowners wanting to be close to the busy city life, such as Ocean City, and also want the privacy of their own home. Condos are a sure way to keep yourself close to public transit options, endless entertainment opportunities, jobs, and in Ocean City's case, the beach.
Many condos offer restaurants and other facilities right in the building including fitness centers, swimming pools (both indoor and outdoor), and bars or lounges. This allows residents to have private access and membership to these amenities without having to leave the very building they live in.
The following is a list of some of the very best condo buildings to choose from when considering the move to the very heart of Ocean City, Maryland.
The Gateway Grand Residences
Designed by Akseizer Design Group, an award-winning building company, The Gateway Grand Residences is a luxury condominium building located along 48th Street and the Atlantic Avenue boardwalk in Ocean City, Maryland.
These stunning condos offer spectacular views over the 250 feet of beachfront connected to the property. Residents will have access to storage units for beach furniture and personal umbrellas.
The main floor of Gateway Grand Residences includes a fully-stocked bar fitted with flat-panel televisions as well as a fantastic lounge equipped with a spectacular entertainment system including a flat-panel television, dvd hookup, and stereo.
The open floor plans and nine-foot ceilings create a luxurious and spacious feel to the home. Each unit contains a private balcony or patio, a gourmet kitchen, and Italian marble flooring in the spa-like bathrooms.
The units in Gateway Grand consist of three or four bedrooms. The smallest, three-bedroom, three-bathroom unit starts at $625,000 and gets as high as $839,000. The largest, four-bedroom, three-bathroom unit is priced at $1,129,900.
View All Condos For Sale in Gateway Grand >>>
English Towers Condominium
English Towers Condominium is a high-rise building located at 10000 Coastal Hwy in the northern section of Ocean City's stretch of beachfront. The building consists of 120 units offering either direct oceanfront views or bay views.
The condos in English Towers are spacious units consisting of either two or three bedrooms. Each unit is also complete with a large balcony that spans across the living room and the master bedroom.
Parking permits are allotted to the residents of English Towers and each tenant is granted access to the fantastic fitness center as well as an indoor pool.
The real estate cost for a condo in English Towers Condominium starts at $420,000 and ranges up to $595,000.
View All Condos For Sale in English Towers >>>
Irene Condominiums
Located at 111th street between Coastal Hwy and the oceanfront, Irene Condominiums has been a staple along the boardwalk since 1974. Updated to keep up with the times, the condos in this building are well-maintained and still looking fresh.
There are 21 floors to Irene Condominiums, consisting of 146 oceanfront and bayside units. These condos are unique in the fact that residents can have both oceanfront and bayside views from their singular unit. Irene's also boasts of the largest oceanfront and bayside balconies in Ocean City.
The units of this condominium include either two or three bedrooms and have fresh, open floor plans. With an average square footage of 1,380, these median costs of these condos is $639,000.
The residents at Irene Condos are given access to a beautiful indoor pool, complete with a glass, dome roof, as well as a games room and a party room.
View All Condos For Sale in Irene Condominiums >>>
Bella Vista
Bella Vista is a beautiful bayside condominium complex. A block away from the beach, Bella Vista offers gorgeous views over Isle of Wight Bay, particularly the stunning sunset scenery when the fading light reflects off of the calm waters of the bay. The building is located at 4601 Coastal Hwy near the south end of the beach strip of Ocean City, Maryland.
Bella Vista residents are privy to a private parking lot. They also gain access to an indoor pool as well as a rather unique outdoor pool, which stretches out on an outdoor common ground of green grass over the Isle of Wight Bay waters.
The condos in Bella Vista are typically around 1,800 square feet in size, consisting of two to three bedrooms. Each unit is also bathed in a plethora of natural light and has a large, private balcony overlooking the bay.
The average listing price of a beautiful Bella Vista condominium is $624,250.
View All Condos For Sale in Belle Vista Condominium >>>
Plaza Condominiums at Ocean City, MD
Built in 1985, the Plaza at Ocean City has been one of the top condominium buildings in Ocean City for years. Located at 9800 Coastal Hwy, the Plaza sits at the heart of Ocean City's exciting boardwalk activity.
The Plaza offers 17 floors of direct oceanfront condos. There are 220 units in the building ranging between 1,100-1,650 square feet in size. The condos are made up of either two or three bedrooms.
The two-bedroom condos start at approximately $560,000 and the three-bedroom condos typically cost around $750,000.
Residents of Plaza Condominiums are treated to many different pool options; a heated outdoor pool, an indoor pool, kiddie pool, whirlpool, and sauna. Residents can also take advantage of the garage parking, the onsite restaurant, The Jungle Bar & Restaurant, and the half-acre sundeck, which is the largest sundeck in all of Ocean City.
View All Condos For Sale in Plaza Condominium at Ocean City, MD >>>
The Meridian
Located at 6 60th Street, The Meridian sits in the thick of the excitement along the Ocean City boardwalk.
The condos that make up The Meridian are three- or four-bedroom units that average out to approximately 1,973 square feet. Each condo consists of gorgeous stainless steel appliances, a large private balcony, a washer and dryer, spa-like bathrooms, and a grand master bedroom.
The starting cost of one of these spectacular suites is $859,900 and the top-floor condos, which include open-concept flooring, cathedral ceilings, and a spacious private balcony, costs $1,250,000.
Residents of The Meridian can take in the beautiful oceanfront views from their own condo home or they can head out to the outdoor pool built into the elevated deck and take in the busy boardwalk while enjoying the warm waters of the pool.
Other amenities offered at The Meridian include a full, professional fitness facility, a private parking lot, and a lounge/party room available to rent for any large gatherings held in the building.
View All Condos For Sale in The Meridian >>>
Sandpiper Dunes
Sandpiper Dunes is as close to the beachfront as you can get. Located at 5801 Atlantic Avenue, Sandpiper Dunes basically sits on top of the beach along Ocean City's beautiful boardwalk peninsula.
The condos that make up Sandpiper Dunes consist of one to three bedrooms. The one-bedroom, 700 square foot condos cost approximately $295,000. The two-bedroom, 1,018 square foot condos cost around $415,000. The largest condos, the three-bedroom, 1,230 square foot units, cost $599,000.
No matter how many bedrooms the condo includes, you can be sure that the rooms will be flooded with natural light due to the many windows offering picturesque views of the beach and ocean. Though the building was built back in 1984, Sandpiper Dunes has been well-kept and updated over the years. The windows and doors were all recently replaced in 2016 and 2017.
The Sandpiper condos stick mostly to open-concept floor plans and those floors are covered in a mix of carpet and hardwood flooring. The appliances included in the condos are stainless steel and each unit includes a private washer and dryer.
View All Condos For Sale in Sandpiper Dunes >>>
410 14th St.
This gorgeous condominium complex is made up of three 3,891 square foot condos. A bit of a hidden gem, the 14th St. condos are tucked away from the busy beachfront areas of the Ocean City Boardwalk. 14th St. is a waterfront property, but it's the quiet Isle of Wight Bay that it sits upon, which provides those who reside there with stunning sunset views off of the water.
Each condo in the 14th St. complex includes patios as well as balconies for residents to enjoy the fresh Maryland air and relax, looking out over the beautiful bay. And, though it's a quieter area, those who are wanting a bit of excitement can still enjoy the famous Boardwalk, which is just four blocks away from 410 14th St.
The condominium units of this complex are made up of three storey's per condo. Each storey has its own walk-out balcony for residents to relax and enjoy the views. The homes are also furnished with stainless steel appliances, a dishwasher, a washer and dryer, and a whirlpool/hot tub.
The cost of one of these absolutely fabulous condominiums is approximately $849,900.
South Beach
Located at 6 7th Street along the Ocean City Boardwalk, South Beach is a luxury condominium complex that was built in 2006 and has been beautifully-maintained and updated over the years.
The stunning condos in this building range in price from approximately $687,500 to $975,500 for two- to three-bedroom units between 1,549-1,710 square feet.
Residents of South Beach have access to a heated indoor pool, a rooftop outdoor pool that offers gorgeous views of the ocean, boardwalk, and pier, and a top-of-the-line professional-grade fitness center. Each unit is also equipped with central air, a washer and dryer, a dishwasher, and panoramic views off of spacious private balconies.
The South Beach condo kitchens are absolutely magnificent. With beautifully-crafted cabinetry, granite countertops, and recently installed stainless-steel appliances, residents will want to spend all of their time in this room alone.
View All Condos For Sale in South Beach >>>
The Harrington Towers
The Harrington Towers, typically referred to as simply "The Towers" has been an established residential condominium complex since 1974. Though the building has been a beachfront staple for decades, The Towers has been well-maintained and updated over the years; most recently, the building underwent a $1,000,000 renovation to upgrade the rooms and elevator system.
The Towers is made up of 44 residential units on 12 storeys. The building is very consistent, every condo unit is the same with two bedrooms, two bathrooms, 1,122 square feet, and each including a private, oceanfront balcony. The cost of these wonderful condos is $479,900.
Located in the thick of the famous Ocean City Boardwalk entertainment, residents of The Towers have their pick of restaurants and activity to entertain them.
View All Condos For Sale in The Harrington Towers >>>
Whether you're choosing to live in a large condominium building in the heart of all the action and excitement of downtown Ocean City along the boardwalk, or you're opting for a quieter, just off the beaten path, smaller building away from all the hustle and bustle, Ocean City is home to some of the highest-rated condominium establishments in Maryland.
This list included some of the best condo buildings to choose from, but know that there are hundreds of fantastic condos to consider when looking for your new Ocean City home. The important thing is to find a building that is best-suited to your own preferences and interests. Keep in mind the location, the amenities offered in and around the building, and the demographic that the building is trying to attract.
With those simple factors at the front of your mind, and with the kickstart that this list has hopefully given you, finding the perfect Ocean City condominium building for you and your family should be a snap. Good luck!