Life On The Water | Why You Need To Consider A Waterfront Property
Posted by Mitchell David on Friday, January 21, 2022 at 4:36 PM
By Mitchell David / January 21, 2022
Comment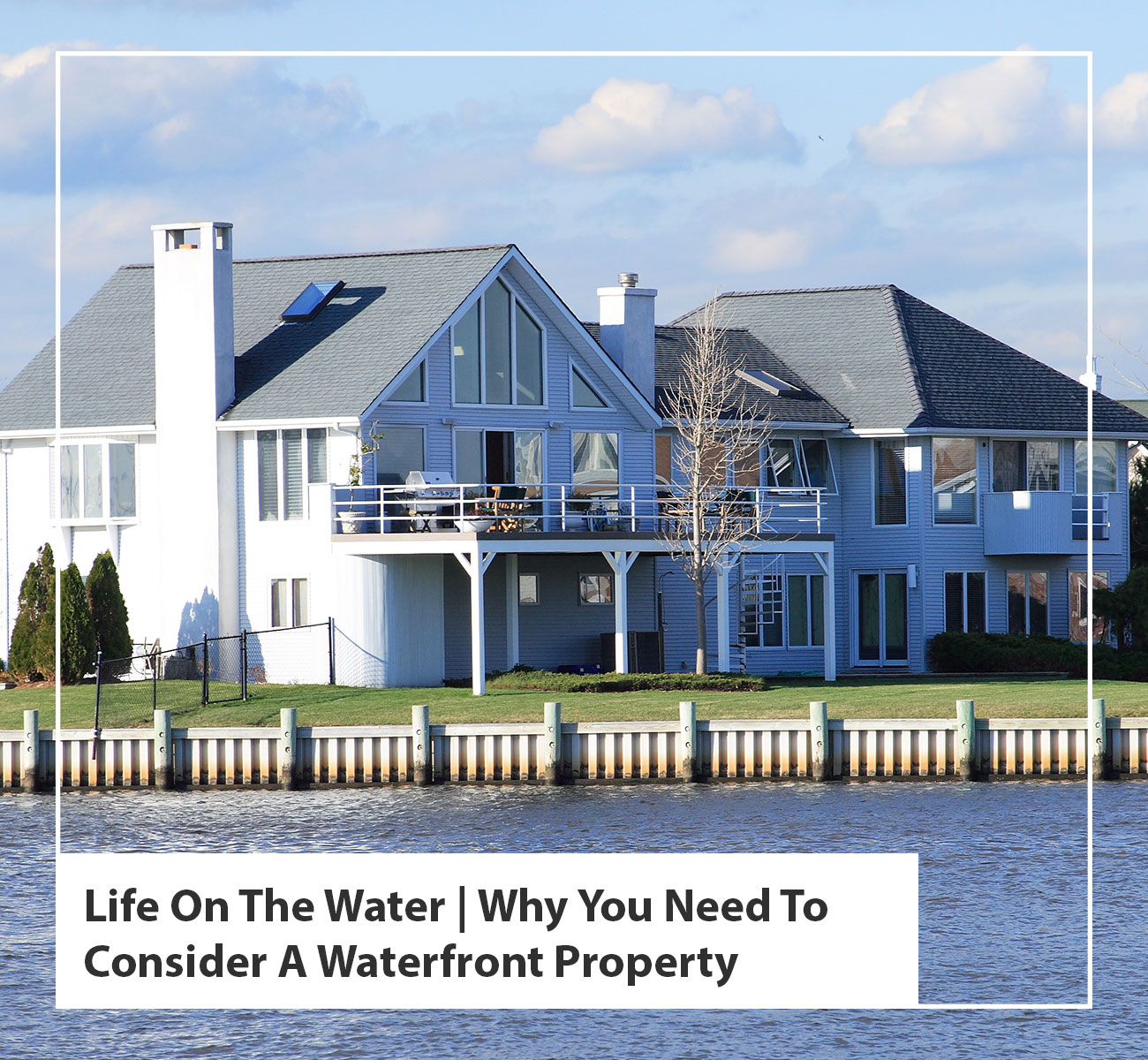 Thinking About Buying A Waterfront Property? Here's Why You Should!
Anybody who has lived by the water for a long time will tell you how amazing and relaxing it feels to wake up and see the beautiful blue water outside their waterfront home. The fresh air, beautiful sounds and overall sense of calm are just bonuses to living in a picturesque place.
There are so many great benefits to living near the beach and waterfront homes are a great idea if you're looking to invest in a property, buy a vacation home for your family or if you want to make a full-time move to be closer to the water, this article will let you know why you should consider a waterfront property over anything else.
Choosing a home to purchase is a big decision and you want to make sure you know as much as you can about the ups and downs of owning a waterfront property. Real estate agents understand that it can be a tough decision to make so we're here to give you the best advice possible so you can make the best choice for yourself.

Mental and Physical Well-Being
Having something nice to look at outside your window is just a visual bonus when it comes to the amazing health boosts that can come from living near the water.
Breathing in the salty air helps your lungs and brain at the same time. The air near seawater is charged with negative ions which will help your body absorb oxygen easier. The fresh air is also great for your respiratory system and helps to alleviate symptoms from asthma, bronchitis and sinus pressure as well.
Those who live near the water also tend to sleep better as the waves crashing is basically nature's white noise machine. Living near the water also means you are more likely to do water activities like swimming, kayaking, or surfing and these activities tend to burn off major energy. Between the fresh air, the calm sounds and your tired body, you are more than likely to get an amazing sleep near the water.
Investment Potential
If you are looking into waterfront properties for investment purposes then you have already got the right idea. Investment properties that can be turned into short-term rentals (like Airbnb) can give you back your return much faster than other properties. Being able to put words like "beachfront" and "next to the water" on your listing means you will always have your property booked up for warmer months and you will be able to charge slightly more than other rentals in different areas of town.
While a short-term rental sounds like the perfect way to make your money back within a year, you have to consider what the work is going to be like. A beachfront property means you're probably not going to be renting to Agnes and her needlepoint group so you'll need to prepare to clean the rental up after every stay. If you're willing to give the place a good cleaning (and possibly some minor repairs) every week or sometimes twice a week then investing in a beachfront property is a great idea.
Real Estate Values
Even if you are looking to buy a home of your own to use then waterfront property is still a fantastic idea because you know it is unlikely to go down in value. The idea of being close to the water after being stuck inside for so long has made property values for waterfront homes remain in a good place and there are always people seeking them out.
If you are not using the home as a rental property then you can actually receive tax breaks. A rental property will require quite a bit of extra taxes and paperwork plus you might even need to file for extra insurance if you are concerned about any injuries on your property. Owning your waterfront home for just your family will help you save a bit of money when it comes to tax time.

Convenience & Retirement
When folks are looking to retire, they usually don't want to be stuck in the middle of the big city with nothing to do. Owning a waterfront home means you already have your retirement home in place and you can enjoy your years off of work enjoying the beautiful beaches.
Potential Drawbacks
Your beautiful home might be the perfect place for you and your family but you should consider every aspect of owning a waterfront home before you make a purchase. Let's take a look at some of the downsides to waterfront homes.
They are usually more expensive to purchase.
A home with a view is always going to cost more than a home in the middle of nowhere so expect to pay more when it comes to waterfront properties. Many people buy them for different reasons because of their versatility and they are always in high demand so you might end up in a bidding war or end up paying much more than you would for a similarly sized home that happens to be in a different area.
They can be damaged by the weather
Living next to the water is fantastic until the weather starts to get going. Some areas have a high chance of strong winds, large waves and even flooding so make sure you know what the weather is usually like and when you need to prepare for storm season before you purchase.

A beachfront home means you have access to sandy beaches and swimming opportunities whenever you want. But this means so does everybody else. Unless you live in an area with a private or monitored beach, you are likely to have some visitors on the beaches in the warmer months. This means that your usual nighttime noises might be drowned out by loud music or partying so be aware that you might need to share the space.
Final Words
A waterfront home has so many great things about it but you need to consider everything before you make a purchase. If you have any questions, concerns or you want to find waterfront property in your area, contacting a local real estate expert is your best bet. They will be able to help you find the best property that fits your needs and budget.