Favorite winter restaurants in Ocean City, MD- 2018
Posted by Mitchell David on Thursday, November 29, 2018 at 1:22 PM
By Mitchell David / November 29, 2018
Comment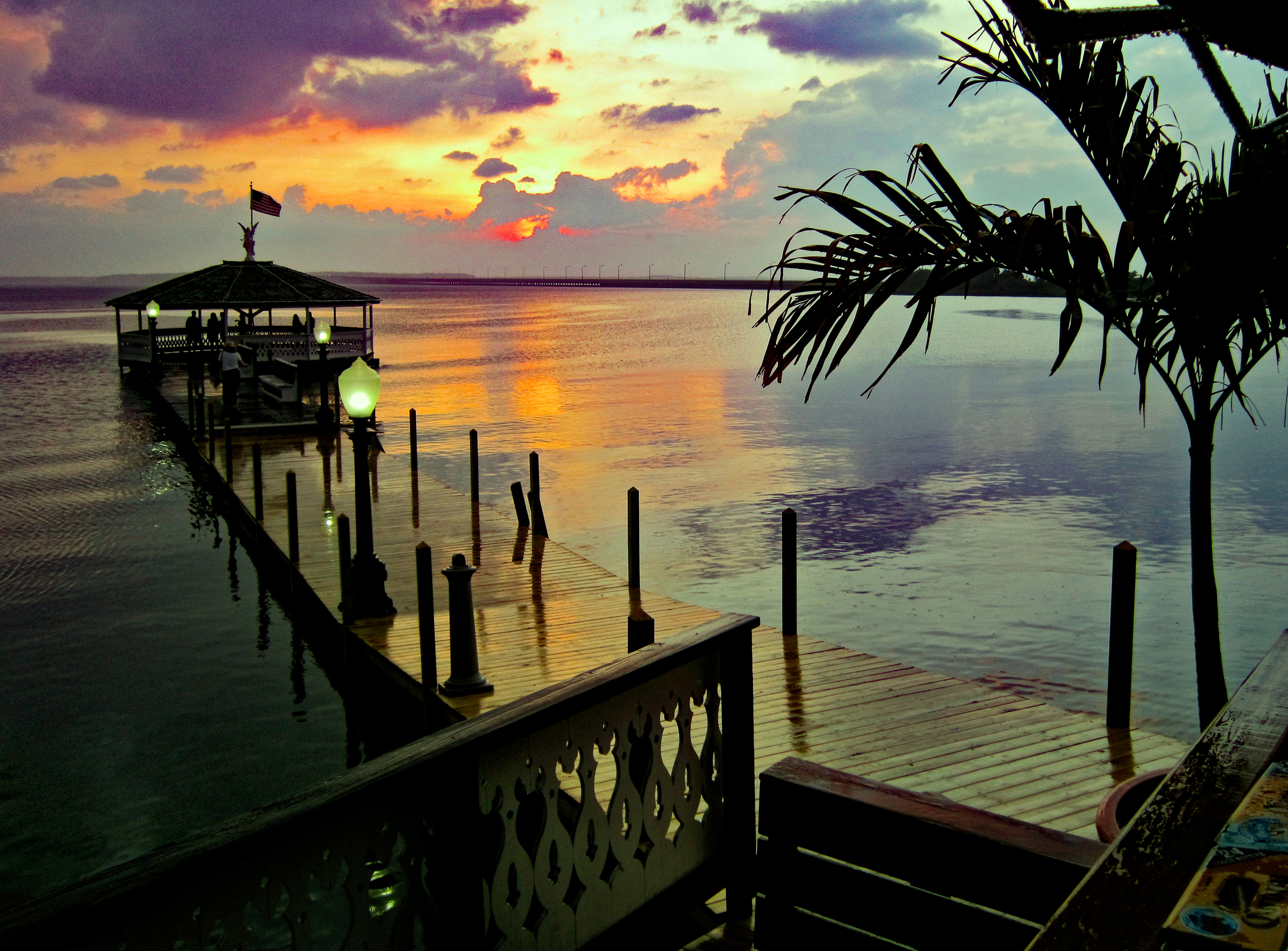 Favorite winter restaurants in Ocean City, MD- 2018/2019
It may be the offseason in Ocean City, but there are some good restaurants still open. In fact, some have really good deals on certain nights of the week. Always call ahead, some may have gone fishin and specials can change. Here are a few of my favorites….
Fager's Island- 201 60th St, Ocean City, MD 21842 Bayfront. Call 410-524-5500
"Award-winning and popular destination featuring impeccably prepared American and Pacific Rim cuisine."
Great bayfront location in midtown Ocean City. The prime rib is worth the visit alone.
• SUNDAY-MONDAY 1/2 Price Prime Rib (or Select Fresh Fish Sunday & Monday during the off-season for 1/2 price Prime Rib or select Fresh Fish starting at 5pm. *Not available for carry-out.* for reservations.
• TUESDAY 1/2 Price Lunch Menu From 11am-4pm enjoy items from our lunch menu at half-price. *Excludes carry-out and raw bar items.*
• WEDNESDAY 1/2 Price Wine | By the glass & bottle.
• FRIDAY 1/2 Price Small Plates & Appetizers From 5-9pm. 1/2 Price Awesome Appetizer Menu. *Not available for carry-out
Pit-n-Pub- 2706 Philadelphia Ave., Ocean City, Maryland 21842. Call 410-289-2020
"Specialties include house-smoked Brisket, Pork, Chicken, Ribs, Wings & much more! Hand-crafted sandwiches, homemade sides, fresh salads and a kids' menu, our menu will have something for everyone in your party."
Truly home cooked meals like momma made. They are also a Ravens bar and have plenty of tv's to view all types of sporting events. If you're located in North Ocean City, visit their newest location at 12701 Coastal Highway, Suite 8, Ocean City, MD 21842 443-664-7482.
• Monday 1/2 Price Meatloaf
• Tuesday 1/2 Price Chicken
• Wednesday 1/2 Price Beef
• Thursday 1/2 Price Pork
• Friday 25% off Seafood
• Saturday Ladies night ½ price wine & Apps 6pm-1am
• Sunday 12pm-12am Happy Hour
BJ's- 115 75th St., Ocean City, Maryland 21842 Call 410-524-7575
"Since 1979 much about BJ's has remained the same, from the loyalty of its customers and staff to the clockwork appearance of corn-craving waterfowl every day at 1 p.m. "BJ's is about making people feel comfortable. It's about the ducks, it's about being open year-round, and it's about the kitchen always staying open," said Carder. "It's the fact that we're still the same, and there is something to be said for that," he said. "It's something I'm very proud of."
Just a cool place and screams OCEAN CITY. Located on the bay, raw bar, football specials, and live entertainment are just a few of the offerings.
• Sunday CHICKEN & SHRIMP PARMESAN | Flash fried chicken breast and shrimp over a bed of pasta, topped with tomato basil sauce and melted provolone. Served with a garden salad and garlic bread…14.99
• Monday SHRIMP IMPERIAL DINNER | Served with a choice of 2 sides, roll and butter...12.99
• Tuesday STUFFED FLOUNDER DINNER | Served with your choice of 2 sides, roll and butter....14.99
• Wednesday TWIN TERIYAKI SHRIMP SKEWERS | Served over rice with your choice of 2 sides, roll and butter….13.99
• Thursday FLASH FRIED SHRIMP DINNER | 5 Colossal Gulf Shrimp, served with 2 sides, roll and butter, and cocktail sauce...11.99
The following restaurants technically aren't on the Island, but a short drive to West Ocean City will prove worthwhile.
The Shark 12924 Sunset Ave, Ocean City, MD 21842 Call 410-213-0924
" We feature all natural products - steering clear of preservatives and antibiotics. Fresh. Local. Organic. Taste the difference."
I'm not a foodie, but this place kills it! Lunch, dinner, or even Sunday brunch you can't go wrong. Menu is creative and always changing on the availability of ingredients. Cool view overlooking the commercial fishing harbor in West Ocean City. They have a pastry chef and the deserts are incredible.
• Sunday NFL Sunday Ticket / Happy Hour At the bar / during regular season NFL
• Mondays 1/2 price night 1/2 price entrees / plus 1/2 price bottles of wine
• Tuesdays Buns & Bowls -and- 1/2 Price Bottles of Wine Enjoy chef's rotating selection of steamed bao buns and noodle bowls complemented by craft beer and wine specials / plus 1/2 price bottles of wine (** GF noodle option — rice noodles and / or zoodles — will be available for noodle substitute)
• Wednesdays Pizza Night -and- 1/2 Price Bottles of Wine Enjoy chef's rotating selection of gourmet hand tossed pizzas complemented by craft beer and wine specials / plus 1/2 price bottles of wine
• Thursdays Throwback Thursday Enjoy chef's updates to some of our old school fan favorites! Voodoo Surf 'n Turf, Eggplant Tower, Shrimp and Lobster Dip…..to name a few — all offered with THROWBACK PRICES! -AND Lobster Night $20 lobster dinner (includes whole lobster, lobster mashed potatoes and vegetable of the evening) off season dinner specials start at 4:30 pm /holidays are excluded from off season specials
Harborside 12841 S Harbor Rd., Ocean City, MD 21842 Call 410-213-1846
"Home of the Original Fresh Squeezed Orange Crush! We are a rustic waterfront bar and restaurant located in West Ocean City on the commercial harbor."
I consider this one of my local favorites. Located directly on the commercial fishing harbor in West Ocean City, it has a large menu for everyone in the family. I've eaten the NY Strip topped with crabmeat to the chicken quesadilla and always been satisfied. If you're looking for a fancy restaurant, Harborside isn't the place. Come as you are and enjoy good food like a local. In the summer you can dock your boat to their pier and eat on the waterfront. They are open late, have live entertainment, and plenty of tv's to watch your favorite sporting event. Relaxed atmosphere and kids are welcome. Specials rotate and are advertised on their facebook page.
Don't let the cold weather keep you away from Ocean City, MD this year. There's plenty of places open for the entire family and tons of specials. I highly recommend calling or going to their website before your visit to confirm specials and hours. Happy Holidays and Safe travels.