The Top 10 Hotels To Stay In Ocean City, MD
Posted by Mitchell David on Tuesday, September 7, 2021 at 9:30 AM
By Mitchell David / September 7, 2021
Comment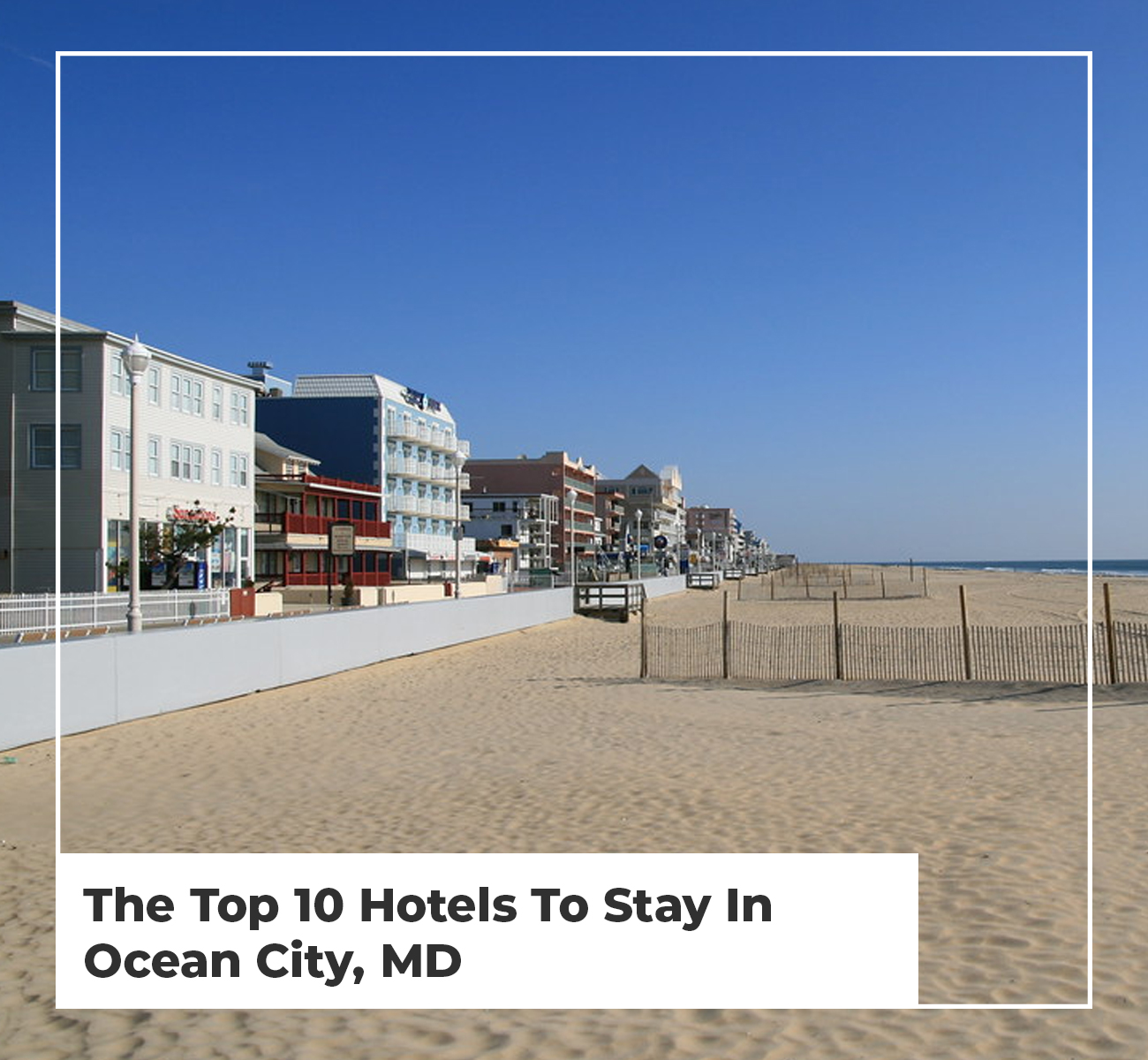 Ocean City is a resort town in Maryland that's filled with miles of shoreline and a great boardwalk full of things to do. With all sorts of activities like relaxing on the beach, fishing off the docks, and eating out at some amazing restaurants, it's no wonder that this town is such a popular choice among vacationers everywhere.
If you're looking for the top 10 hotels to stay at in Ocean City, then look no further! We've taken the liberty of finding the best hotels so you can have one less thing to worry about when planning your next vacation.
1. Paradise Plaza Inn
3 Ninth St, Ocean City, MD
(410) 289-6381
Paradise Plaza Inn
Paradise Plaza Inn is located right on the beachfront, so getting to the beach and the Ocean City Harbor is super convenient. This hotel features its own restaurant called The Taphouse Bar & Grille and has many different shops located right inside the hotel, so you won't have to go far to grab a bite to eat and some souvenirs to bring home.
Additionally, Paradise Plaza also has free wi-fi for all guests, an outdoor pool that's open during the warmer months, and a sun terrace, as well as allowing pets to stay in the hotel upon request.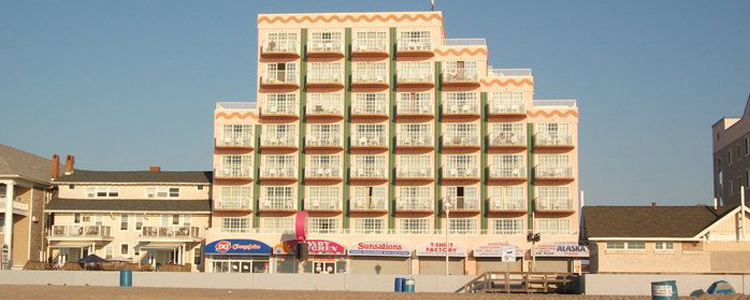 2. Atlantic House Bed and Breakfast
501 N Baltimore Ave, Ocean City, MD
(410) 289-2333
Atlantic House Bed and Breakfast
This family-owned hotel is set inside a beautiful home that is located only a block away from the beach. If you stay here, you will definitely feel like a VIP guest in a homey atmosphere that is unlike other larger hotels.
Atlantic House Bed and Breakfast provides guests with breakfast every morning of their stay and will happily take any special requests when it comes to dietary preferences or needs. It is served buffet-style from 8 AM to 10 AM every day and features bacon, eggs, sausage, and even has a waffle maker so you can make your own waffles to your liking!
3. Lighthouse Club Hotel
201 56th St, Ocean City, MD
(410) 524-5400
Lighthouse Club Hotel
The Lighthouse Club Hotel is one of the more upscale hotels available to stay at in Ocean City and prides itself in creating a comfortable and high-quality stay for its guests. Some of the features here include an outdoor pool that overlooks the ocean (and makes for some great sunset views!), a bay-front club room, jacuzzi tubs, and a complimentary continental breakfast that is included with your stay.
In addition to some great amenities, this hotel also uses upscale imported Italian bed linens, feather bed toppers, and spa-style robes, so you can sleep and bathe in style during your stay at the Lighthouse Club Hotel!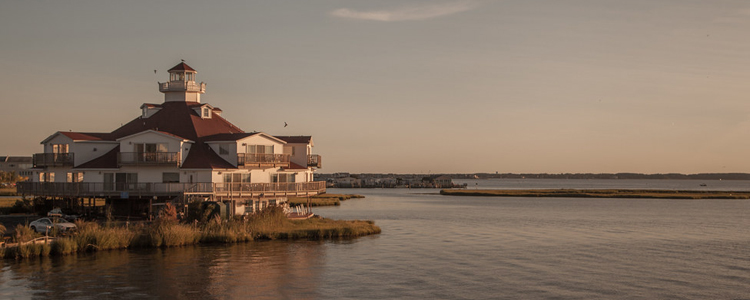 4. Dunes Manor Hotel and Suites
2800 Baltimore Ave, Ocean City, MD
(800) 523-3888
Dunes Manor Hotel and Suites
Dunes Manor was established by a woman named Thelma Conner and opened on April 1st. She had always dreamed of opening a full-service hotel, and finally, that dream came true when she was 74 years old!
In keeping her dream alive, Thelma really strived to make Dunes Manor an above-average stay for every guest that came through the doors. This has been achieved time and again by providing things that other hotels don't. These include things such as private balconies for each guest's room, a large oceanfront veranda that overlooks the beach, a wide variety of activities for guests to participate in for free, and the Dunes Manor Hotel Afternoon Signature Tea, which takes place every afternoon.
5. Princess Royale Hotel and Conference Center
9100 Coastal Hwy, Ocean City, MD
(443) 856-2467
Princess Royale Hotel and Conference Center
The Princess Royale is at the top of its class when it comes to providing a luxurious stay for its guests. From amenities like their award-winning spa, the Olympic sized indoor pool, and a four-story Tropical Atrium, to other features like the multiple restaurants serving up high-quality food and drinks, private balconies that overlook the beach, and even an art gallery inside the hotel, guests who stay here will feel like royalty!
6. Courtyard Ocean City Oceanfront
2 15th St, Ocean City, MD
(410) 289-5008
Ocean City Maryland Hotels | Courtyard by Marriott Ocean City Oceanfront
One of the great things about staying at a Marriott Courtyard hotel is that you know you will receive consistently great service at any one you visit. This Courtyard hotel is no different and offers guests all of the standard amenities that can be found at any one of this hotel chain's locations.
This includes free wi-fi for all guests, clean and modern rooms with the option to upgrade to have a private balcony, a fitness center, and an indoor pool. The Courtyard Ocean City is also located conveniently close to the beach and to the casino, so you can be sure you won't have to go very far to be entertained!
7. Grand Hotel and Spa
2100 Baltimore Ave, Ocean City, MD
(410) 289-6191
Grand Hotel and Spa
The Grand Hotel offers its guests a variety of packages including the Romance Package, the Local Brew Package, the Bed and Breakfast Package, and the Endless Summer Package, all of which offer different experiences for guests who participate.
This hotel also offers the option for current and prospective guests to upgrade to the Grand Gold, which offers free room upgrades and free vouchers to a variety of different attractions and parks in Ocean City!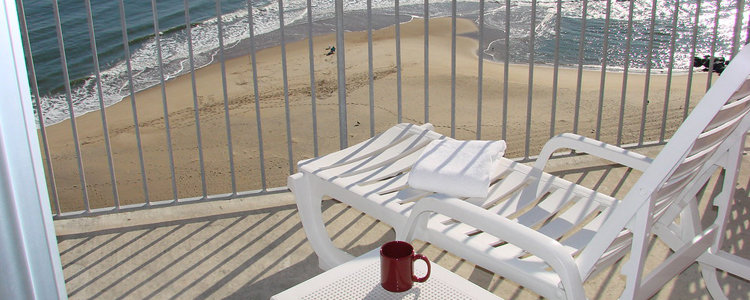 8. Hilton Suites Ocean City Oceanfront
3200 Baltimore Ave, Ocean City, MD
(410) 289-6444
Hilton Suites Ocean City Oceanfront Maryland Hotel
For many people, the name "Hilton" is synonymous with quality, and this hotel is no exception. The hotel is located only a few blocks from the beach and is less than a mile away from the famous Jolly Roger Amusement Park.
The hotel itself features on-site restaurants that serve amazing food and drinks, an indoor and outdoor pool, a fitness center, and room service for an additional fee. If you have ever stayed at a Hilton hotel and loved it, then you are sure to love staying at the Ocean City location as well.
9. Bay Club Resort
302 32nd St, Ocean City, MD
(410) 213-5336
Bay Club Resort
The Bay Club Resort offers its guests a slightly different kind of hotel stay. Instead of offering a single room for visitors to stay in, it offers 2 and 3 bedroom condo-style suites! Each suite offers a full kitchen with a fridge, stove, oven, and even a dishwasher, as well as plates, silverware, and glasses. They also offer a laundry machine and dryer, a living room with a TV and DVD player, and a private balcony to view your surroundings.
This hotel is a great place to stay if you are traveling with the whole family or a large group of friends, as you can all stay together in the same suite instead of being spread out into separate rooms
10. Holiday Inn and Suites Ocean City
1701 Atlantic Ave, Ocean City, MD
(410) 289-7263
Holiday Inn and Suites Ocean City
The Holiday Inn is a premier hotel that offers guests on-site restaurants with top-quality food and drinks, 3 separate pools, and a premium location just steps from the beach. The suites in this hotel offer a full kitchen, private balcony, free wi-fi, and jacuzzi tubs, and has the option for guests to stay in connected rooms, so that family or friends are never too far away, while still maintaining the privacy of your own room.
One of the best perks about this hotel is the fact that they let kids under the age of 18 stay for free, and kids under 11 eat free at any time of the day!
To sum up, Ocean City is a great spot to get away and enjoy the sea air without having to leave the country. There are so many amazing places to stay in Ocean City that offer close proximity to the ocean, convenient amenities, and a space to unwind after a day of fun.
No matter where you choose to stay, you will absolutely love visiting this beautiful town and might even start planning your next summer vacation here before you even leave!
Looking for Oceanfront Condos in Ocean City, MD? How about an affordable Bayside Interior Condo? You've come to the best website for searching Ocean City, MD Real Estate. Now it's time to choose the right Realtor to meet your needs. Let me put my knowledge and experience to work for you.
View All Homes and Condos For Sale in Ocean City