9 Reasons To Live In Golden Sands, Ocean City
Posted by Mitchell David on Thursday, April 7, 2022 at 1:21 PM
By Mitchell David / April 7, 2022
Comment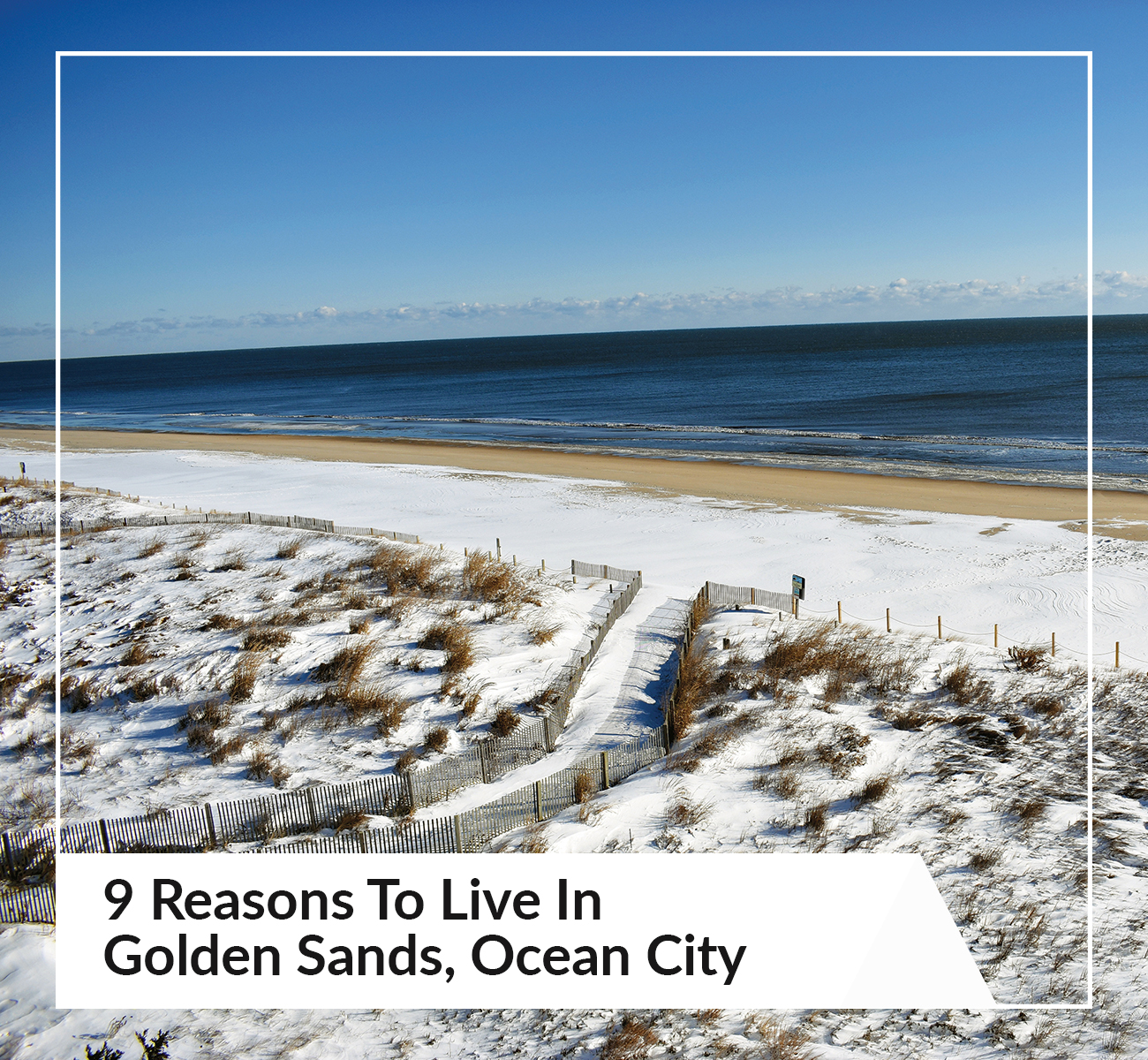 Golden Sands Ocean City is a welcoming and comfortable condominium community. Ocean City is an Atlantic resort town that welcomes flocks of tourists every year. It is abundant with unique shopping centers, residential and commercial neighborhoods, satisfying restaurants, and plenty of entertainment. Ocean City experiences a sub-tropical climate with generous precipitation throughout the year.
There are several comfortable condominium communities in Ocean City. These are used as year-round vacation homes. The town becomes a busy, exciting place four months out of the year, while it's quiet and calm the remainder of the time. Ocean City is home to beautiful beaches with soft sand and exciting tourist locations.
Golden Sands, Ocean City is a spectacular condominium neighborhood. The architecture of the building is jaw-dropping, and each suite has a view of the Atlantic Ocean with impressive floor-to-ceiling windows. In addition, Golden Sands, Ocean City offers residents direct beach access and a mountain of amenities. Our guide will detail the reasons to live in Golden Sands, Ocean City. By the end, we bet you'll at least be tempted!
1.The Location
View All Homes for Sale in Golden Sands, Ocean City, TX >>>
The location of Golden Sands, Ocean City is nearly perfect. The building is home to 360 units, with each having the pleasure of an ocean view and 400 feet of direct beach access. In addition, Golden Sands, Ocean City real estate for sale is set by many other cities making travel and commuting easy.
Nearby Cities/Towns
Salisbury, MD - approximately 38 min drive.
Georgetown, DE - 45 min drive
Seaford, DE - one hour drive
Milford DE - one hour and ten minutes
The location of Golden Sands Ocean City allows for effortless traveling, and exploring other communities, and makes commuting to work/school easy. In addition to this, there are many benefits to living right on the ocean, where this building is situated.
Benefits of living on the ocean
Breathe fresher and cleaner air
Increased relaxation
Strengthened immune system
Better sleep
The location of Golden Sands, Ocean City allows for entertainment and fun as well as rest and relaxation. Both of these points support improved overall health and well-being.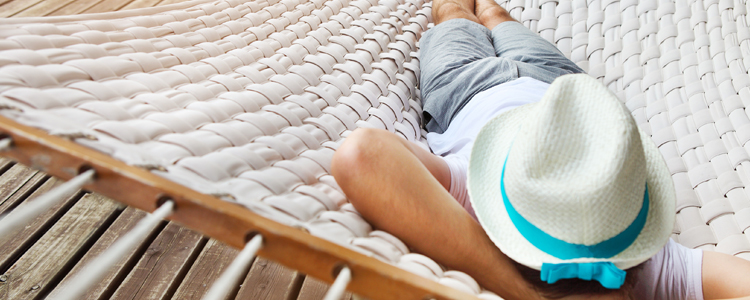 2. The Entertainment
Located nearby the Golden Sands, Ocean City community, residents can find many entertainment opportunities. There are many options to enjoy live entertainment in various facets. Whether you're looking for excitement, leisure, sports, or any other type of recreation, Golden Sands, Ocean City is the perfect location to enjoy anything.
Golf
Ocean City is home to 17 championship golf courses, each with its own features. These golf courses were designed to be perfect for all skill levels and feature challenging holes and diverse terrain.
Notable Golf Courses Near Golden Sands, Ocean City
Ocean City Golf Club Newport Bay and Seaside Courses
Rum Pointe Seaside Golf Links
Heritage Shore Club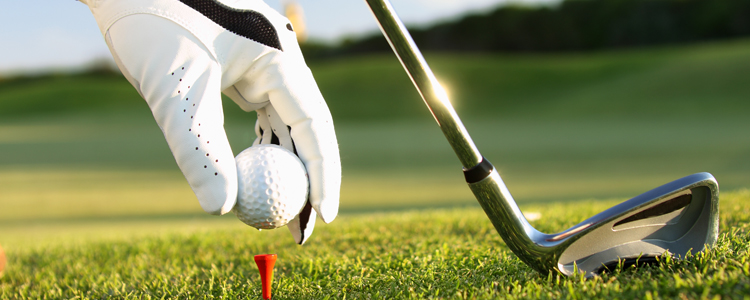 Fishing
Golden Sands, Ocean City is located on the ocean providing residents with fantastic fishing opportunities. Fishermen from all over the world travel to fish the waters. There are several large fishing tournaments with prizes that residents can enter. Whether you enjoy fishing off a dock or on a boat, the waters in Ocean City are excellent!
The Nightlife
Rock, reggae, rap, or blues, Golden Sands, Ocean City is located nearby epic nightlife regardless of what you enjoy. So dancing, karaoke, relaxing, or whatever else you fancy, there is a place for you near Golden Sands Ocean City.
Epic Nightlife
Ocean City Taphouse
Liquid Therapy
Ocean Downs Casino
The Museums
Regardless of what you're interested in, several amazing museums are right near the Golden Sands, Ocean City. So whether you're craving information about the state's history, art, baseball, or restored homes, there is a museum that will delight you!
Water Fun
Golden Sands, Ocean City is surrounded by water, giving residents and visitors access to fantastic water adventures. Try out a sight-seeing boat tour or rent some equipment to try a new adventure.
Water Activities
Surfing
Paddleboarding
Kayaking
Jetski
Canoeing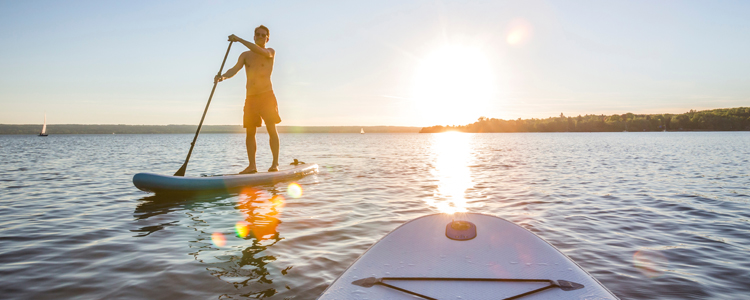 And more -
In addition to these amazing entertainment opportunities, locals can also enjoy the following:
Dine at delicious restaurants
Enjoy Ocean City's festivals
Watch a movie on the beach
Shop at beachy boutiques
3. The Weather
The climate in Golden Sands, Ocean City, is humid, and sub-tropical. The summer season is warm and muggy, while the winter season is chilly and windy. Throughout the calendar year, the temperatures range from 28 Fahrenheit up to 85 Fahrenheit.
4. The Employment Opportunities
Ocean City is packed with career opportunities. The resort town has many motels, hotels, attractions, shopping centers, etc. Ocean City, Maryland, has a strong fishing industry with many employment opportunities.
Top Employers In Ocean City, MD
Phillips Crab House
Carpet by the Ocean
5. The Boardwalk
The boardwalk near Golden Sands, Ocean City is incredible. It is three miles of excitement, fun, and great shopping. The boardwalk is home to a thrilling roller coaster, Ferris wheel, and carousel. There are endless entertainment options! The boardwalk lights up once the sun sets, and music, laughter, and delight can be heard and seen from miles away. The boardwalk is lined with unique amusements.
Boardwalk Highlights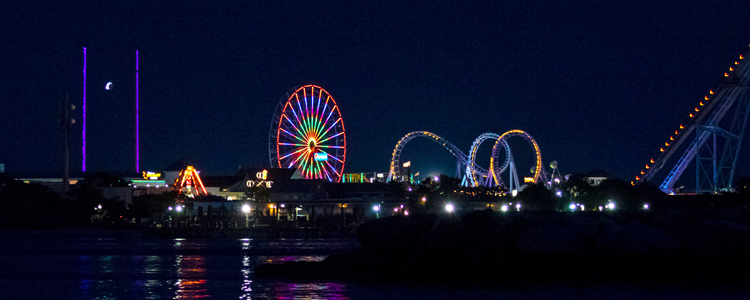 6. The History
Whether or not you're a history buff, it's hard not to be interested in the history of Ocean City. The history tells a story of what once was a deserted beach town to now a highly populated tourist destination.
Interesting Historical Facts
The first beach-front inn opened to guests in 1869.
In 1933 Ocean City was separated from Assateague Island by a hurricane.
The tourism sector picked up in 1970 when high-rise condos became very popular.
Ocean City is most famous for its boardwalk.
7. The Amenities
The amenities at Golden Sands Ocean City are comfortable and luxurious. The building itself is an ocean-front and provides easy access to the beach. Additionally, there is a huge recreation deck where residents can enjoy tennis, swimming, and lounging. Golden Sands Ocean City has a comfortable oceanfront bar and a variety of unique shops and gift stores. Each unit in Golden Sands Ocean City features floor-to-ceiling windows with striking views of the Atlantic Ocean, spacious rooms, and comfortable beds. The building also has a fitness center with a sauna and a games room with slots, poker tables, and more.
8. The Fishing
Ocean City is a popular destination for fishermen of all skill levels. The town hosts many fishing contests, competitions, and tournaments that are exciting for the angler and the spectators alike. There are many great places to test your angler skills, whether on a dock, a pier, or a boat.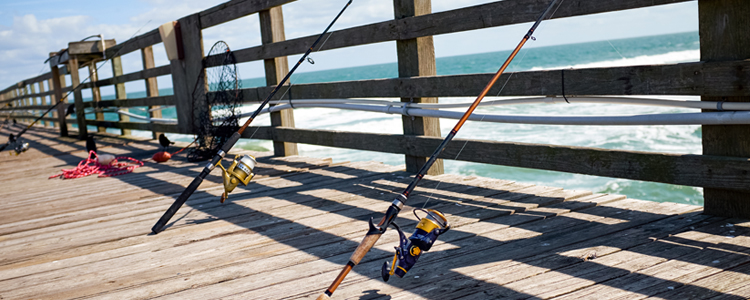 9. The Cuisine
Living in Golden Sands, Ocean City gives you easy access to amazing cuisine. Popular foods range from satisfying candy to freshly caught seafood. The boardwalk is lined with delicious places to eat, whether you want dessert or a great meal.
Delicious Restaurants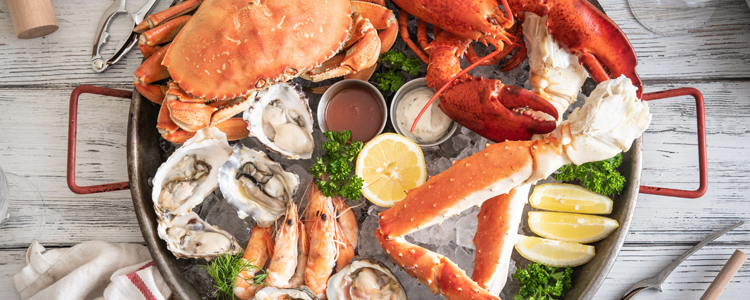 Interesting Facts About Ocean City
The resort town is the White Marlin capital of the world.
Ocean City hosts many tournaments, including a prize for the fisherman who catches the first White Marlin of the season. (A White Marlin is a big fish that lives in tropical and sub-tropical climates.)
The carousel on the boardwalk in Ocean City is the oldest functioning carousel in the country.
The carousel in Ocean City has been giving rides to locals, guests, and visitors for over one hundred years. The ride's design is entirely unique, and you will spot far more than horses and unicorns like a traditional carousel.
Ocean City used to be known as a ladies' resort town.
Hello, girls trip! Ocean City was known as the original girls' trip.
Amazing Tourist Attractions Near Golden Sands, Ocean City
Living in Golden Sands, Ocean City means you can see all of the incredible tourist attractions any time you want.
Incredible Tourist Spots
Finally
Living in Golden Sands, Ocean City is a delight. The suites are comfortable and offer jaw-dropping views of the ocean. The condominium community is in close proximity to many exciting venues and entertainment options. The boardwalk is 3 miles long and lined with restaurants, shops, and other unique artisan spots. There is always something fun happening for those who seek excitement, but there is that too for those who desire rest and relaxation! Golden Sands, Ocean City has everything you desire.
Looking for Oceanfront Condos in Ocean City, MD? How about an affordable Bayside Interior Condo? You've come to the best website for searching Ocean City, MD Real Estate. Now it's time to choose the right Realtor to meet your needs. Let me put my knowledge and experience to work for you.
View All Homes For Sale in Golden Sands, Ocean City
Pending 10900 Coastal Hwy #1907
Ocean City, MD 21842