The Ultimate Guide To Living in West Ocean City, MD
Posted by Mitchell David on Thursday, October 27, 2022 at 9:39:26 AM
By Mitchell David / October 27, 2022
Comment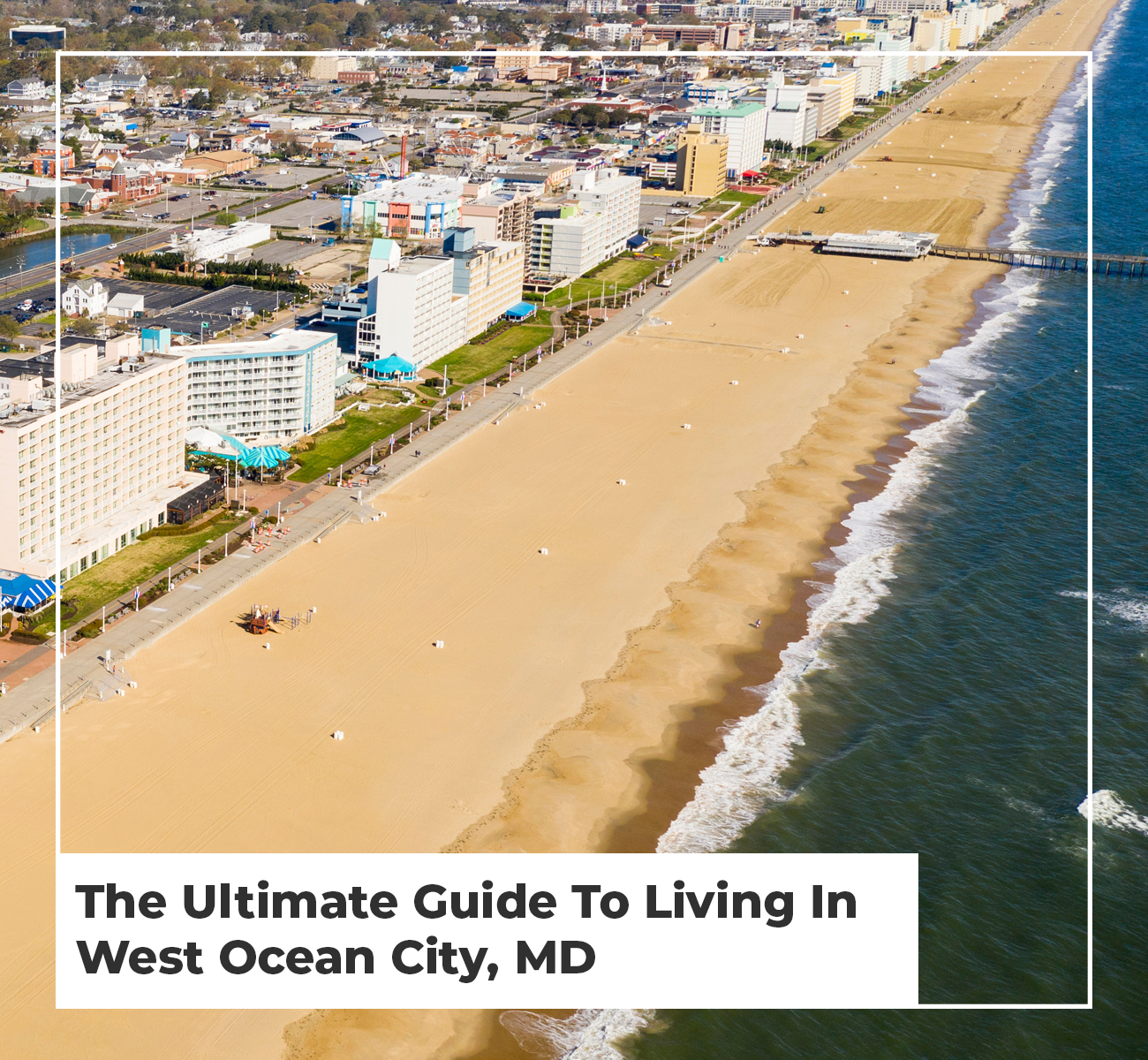 West Ocean City is located on the mainland across from Ocean City, Maryland, and it's quickly become one of the best places to go if you are looking for a new home. People love living in Ocean City for so many reasons, including the fantastic entertainment, the great restaurants, and the excellent local schools. If you have ever thought about what it's like to live in this beautiful city, have a look at the ultimate guide to living in West Ocean City so you can see for yourself why it's so great.
The Incredible Location
One of the main reasons people eagerly call Ocean City home is due to the community's proximity to fantastic entertainment and beautiful beaches. Ocean City is built for tourists, which means there are very few houses and townhouses compared to other areas of the city. West Ocean City, on the other hand, is on the mainland of Maryland, which means there is more room for residential areas and parks.
West Ocean City is also more populated, with about 2,600 more people in the census-designated area. The city is about a 40-minute drive from nearby Salisbury (population 33,000) and 19 minutes away from Berlin (population 4,700), so you are never far away from larger stores and restaurants. If you want to do your shopping, dining, or work in Ocean City, it's just a 6-minute drive across the bridge.
The Amazing Homes
The home prices for West Ocean City and central Ocean City are very similar, but there is a much wider variety throughout the mainland community. West Ocean City is full of delightful single-family homes with large yards, along with plenty of large luxury styles homes for sale in West Ocean City MD. There is quite a bit more space for housing on the mainland, so it's the perfect place to go if you prefer a larger property in a more secluded area.
Many people prefer to live in West Ocean City and travel over to the island to have some fun wherever they want. Ocean City is the perfect place to go if you are looking to spend a night in the town, but the small area means it is limited to condos and smaller homes. Many of the homes in this area have spectacular views of the water, and there are quite a few lakes in the area that provide other houses with a serene waterfront view.
Exciting Entertainment
We keep mentioning how close West Ocean City is to Ocean City proper, and that's because Ocean City is full of some of the best entertainment in the area. The coastal city has everything from the freshest seafood food to fun, family-friendly activities, so you are never far away from a good time. Let's look at a few of the most popular things to do in Ocean City so you can get a good idea of how much fun it can be.
Ocean City Boardwalk/Carnival
Jolly Roger At The Pier is one of the best carnivals and attractions in the area, and people come from all over the state to have some fun on the rides or play a few games. They have some great rides and rollercoasters that will make you scream, plus a midway full of carnival games so you can win yourself a prize to take home. The amusement park is one of the premier places to have some fun with family or friends, and it's always a hot spot to visit during the warmer months.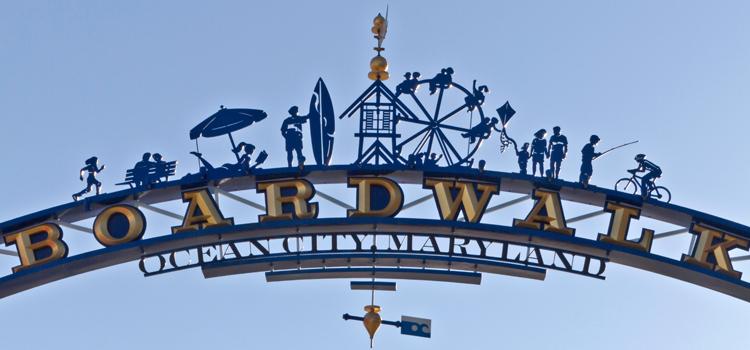 Golfing Galore
There are so many different golf courses in the area that have varying degrees of play, so you will always have somewhere to go if you want to hit a few balls. There are about 17 different courses in the area, and many of them were designed by some of the biggest names in the sport, so you can be sure you are getting a great play through. Many of the local courses have incredible views of the nearby water, so you get a serene and exciting experience for every round.
Cocktails and Live Music
Ocean City has plenty of unique spots with a hot nightlife scene, and you don't have to go far in the summertime to hear the sweet sounds of music. There are beachside bars all over the place that have daily drink specials and yummy bites to eat, and they often have great local live music. Enjoying the sunset while you sip a cool drink is one of the best ways to relax after a long day, and Ocean City has so many delightful places where you can unwind.
Many people choose to live in Maryland for its excellent educational system, and West Ocean City MD has some of the best in the area to choose from. If you have school-aged children in your family, then you are probably concerned about what the local schools are like. Take a peek at a few of the best schools in West Ocean City so you can get a good idea of how great they are.
Ocean City Elementary has been ranked as the best school in the county and the 63rd-best school in the state by the school rating website niche.com. The school has about 500 students in grades Pk-4 and a student-to-teacher ratio of 12 to 1.
Stephen Decatur Middle School
This middle school serves the students of West Ocean City, and it has been ranked as the best public middle school in Worcester County by niche.com. Stephen Decatur Middle School educates roughly 700 students in grades 7-8, with a student-to-teacher ratio of 13 to 1.
If you are looking for a highly-rated public high school, you're in luck! With about 1,300 students in grades 9-12 and a student-to-teacher ratio of 16 to 1, this school has an excellent reputation for its incredible teachers and well-rounded students.
If you prefer to send your children to a private school, take a look at some of the excellent rankings for Worcester Preparatory School. It has about 460 students in grades PK-12, and they have an impressive student-to-teacher ratio of 9 to 1. Tuition is in the 15k range for the highest grade offered, and 100% of graduates go on to attend a 4-year college program.
Incredible Landscapes and Scenery
Living along the coast is envy-worthy for so many different reasons, but many beachside cities are much more expensive when it comes to the cost of living. While spending time along the 10-mile stretch of white sandy beaches is obvious, there are plenty of great places on the mainland where you can find stunning scenery as well. Check out a few of these great parks, nature areas, and landmarks that are located in West Ocean City.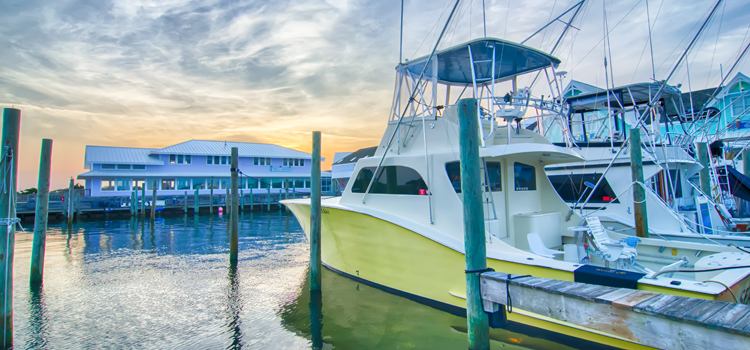 If you want to be close to some fantastic local nature, then head over to Herring Creek Nature Park. The park features a beautiful pavilion along with plenty of green space and trails so you can enjoy the scenery. Many of the residents love coming by for a nature walk or a picnic, and it's an ideal place to check out if you want to do some bird watching.
Drum Point
The impressive lighthouse at Drum Point is a must-see for anyone interested in the area's rich history. The lighthouse is accompanied by a museum further detailing the historical events that have occurred in the area over the years. It's a delightful place to visit if you are looking for a fun, yet educational day trip with friends or family.
This beautiful beach is one of the premier places in the area for some light fishing, and locals love to come by and cast their lines to see if anything bites. Homer Gudelsky Park also boasts some incredible views of the water, so whether you plan on relaxing on a sunny day or trying your hand at fishing, this popular mainland park is the place to go.
The Delicious Food
We wouldn't be bringing up the food in the area unless it was unique and interesting. Maryland is full of incredible seafood, and many of the local restaurants do an amazing job of preparing it perfectly. Take a look at a few of the most popular restaurants in the area and try your best to keep your mouth from watering.
Captain's Table
For incredible local seafood and a beautiful atmosphere, try Captain's Table. The reviews on this local gem rave about the amazing food and the friendly staff. If you want a great sample of Maryland's best seafood, try their Seafood Stroganoff (shrimp, scallops, and pump crab, simmered with oysters and shitake mushrooms in a light sherry cream sauce and tossed with pappardelle pasta. Topped with sour cream and chives).
One of the best parts about living in a seafood town is being able to watch the gorgeous water while you enjoy the fantastic food that comes from it! Oceanside restaurants are very popular in this area, and the Harborside Bar and Grill is one of the best places to check out for the seafood experience. They are famous for their "crushes" drinks which come in many different flavors and give their visitors a taste of nostalgia.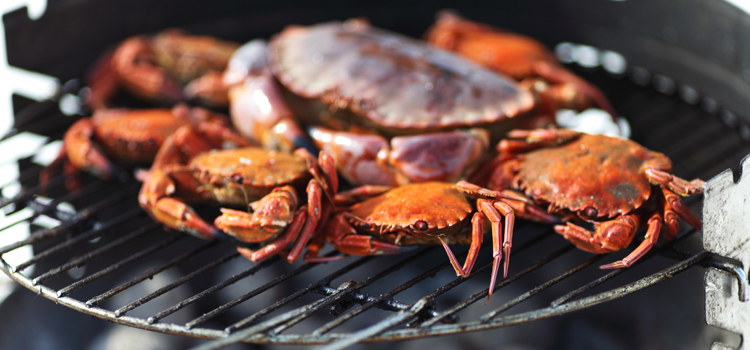 The Surfside Rooster
Seafood isn't the only good protein in Maryland, and you can find plenty of places with fantastic fried chicken. The Surfside rooster is an excellent spot for a tasty meal, and visitors love the homestyle atmosphere. Their croissant cinnamon rolls are one of the most popular dishes, and people come from all over to try them.
Plenty of Shopping Opportunities
You can find everything you could ever need in the city, and you have plenty of different places to go when it comes to all of the fun things that you want. West Ocean City is home to many big box stores, but it also has plenty of hidden gems that locals love to explore for exciting new finds.
Outlets Ocean City
With the recent increase in the cost of living, outlet shopping has become one of the best ways to get the brand names you want for far less. The Tanger outlet mall is one of the most popular places in the area for local shoppers, and it includes excellent stores like Lids, Old Navy, and Home Goods.
For all of your everyday essentials, head over to Whtie Marlin Mall. The mall has shops, restaurants, and even a movie theater so you can grab a show between your shopping hauls. Get what you need from places like Ulta Beauty, Petco, Bath & Body Works, and plenty of other fantastic stores.
Inlet Village
If you want to do some boutique shopping from smaller businesses in the area, take a look at the delightful Inlet Village area. The neighborhood has plenty of small shops, including Mish Mish ( which sells bohemian-style clothing and other fun accessories), Cinema Classic (classic to new movie trinkets and collectibles) or Doggie Boutique (high-end dog accessories, toys, and apparel) for some unique and exciting items.
What's so Amazing about West Ocean City?
People have been visiting Ocean City for a very long time which has turned West Ocean City into a hidden gem that is full of great features. It's an ideal place to consider if you want to be near the incredible beaches, but you prefer a larger property. It has a larger variety of homes, and the climate is slightly different than living in Ocean City.
Many people have also become slightly concerned about coastal properties with all of the recent issues regarding extreme weather, and they might even consider an area like West Ocean City to be less likely to be affected. This genuine concern has led to people choosing homes based on the mainland over the coast, which means West Ocean City might even see a large real estate boom in the future. There are so many great reasons people have been moving to and living in West Ocean City, and these are just a few of the great things this delightful city has going for it.