The 10 Most Common Questions Asked About Ocean City, MD [With Answers]
Posted by Mitchell David on Monday, August 16, 2021 at 10:41 AM
By Mitchell David / August 16, 2021
Comment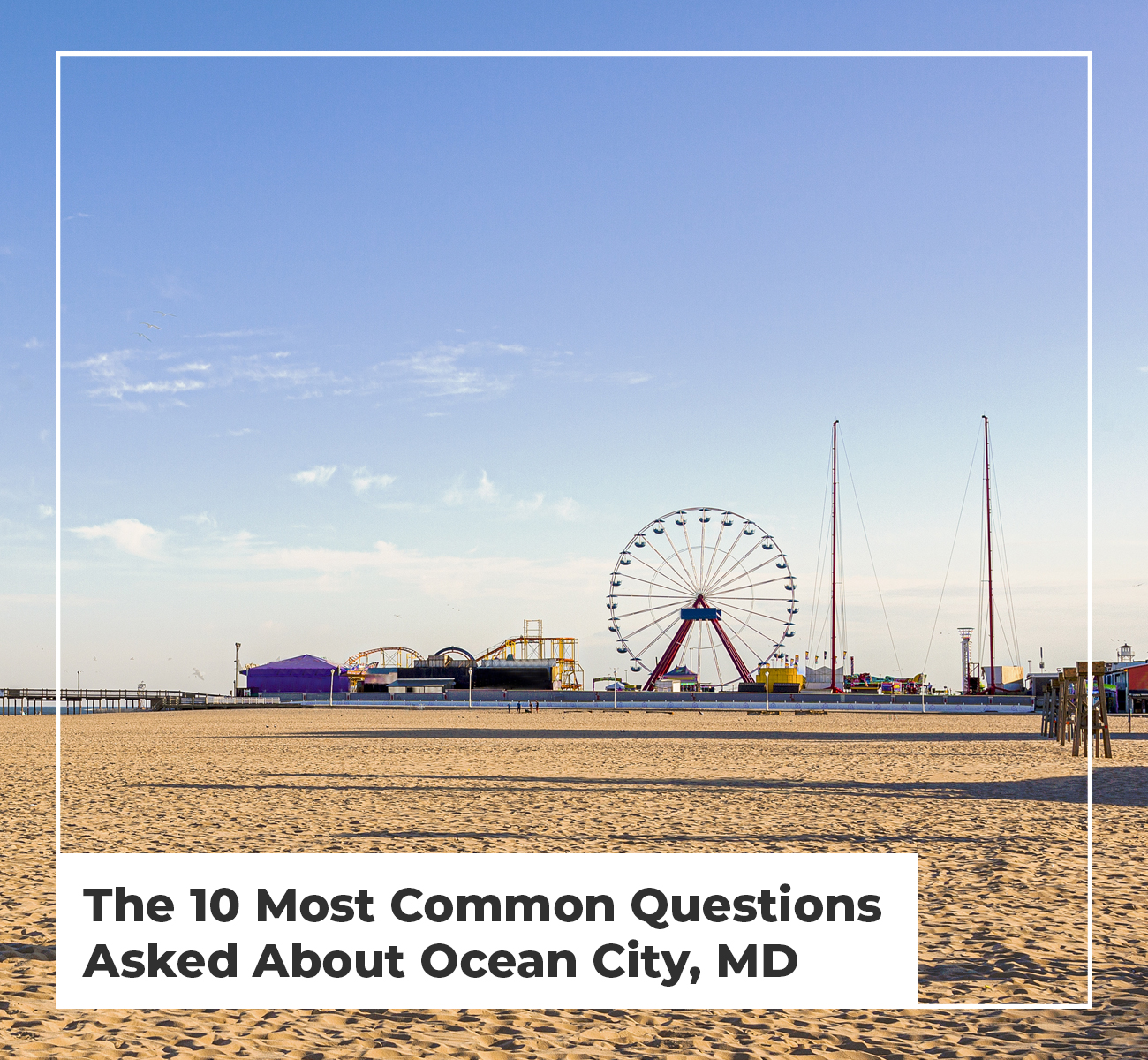 Ocean City definitely lives up to its name. Nestled between the Atlantic Ocean and the Isle of Wright Bay, Ocean City is a resort town located in Maryland. Once you get to Ocean City, you will be astounded by the 10-mile stretch of beach that is a perfect spot to reconnect with friends and family or simply to create new memories.
There are a lot of activities that you can do on the beach, from flying kites to fishing. Everything you need to create a memorable vacation can be found in Ocean City. It is no wonder that Ocean City is one of Maryland's greatest secrets.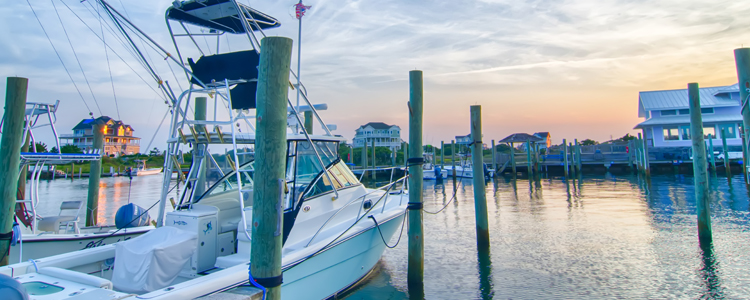 Read along as we find out more information about Ocean City by answering the 10 most common questions about it.
1. What county is Ocean City in?
Ocean City is located in Worcester County in the State of Maryland. This county is the easternmost county located in the state. Geographically speaking, Worcester is the only county that borders the Atlantic Ocean and is bordering both Northern Virginia and Delaware.
Worcester County is the fifth largest county by area in Maryland and is named after the Earl of Worcester.. With just over 52,000 people, the whole county includes the entire length of the state's ocean and tidewater coast. One of the most famous towns located in Worcester County is Ocean City which is considered a resort town.
2. Where is Ocean City?
Officially known as the Town of Ocean City, this resort town is located in Worcester County in the State of Maryland. This town is considered a major beach resort area located on the East Coast.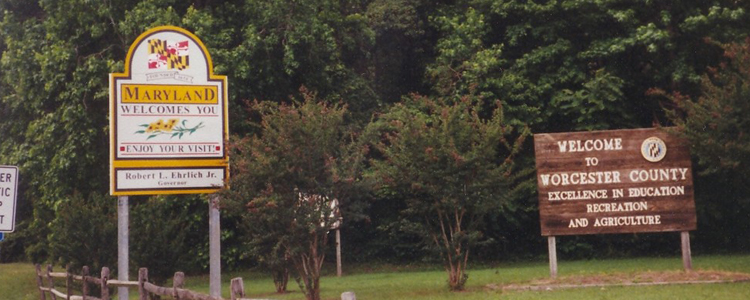 3. What to do in Ocean City?
Even though the whole stretch of beach only encompasses 10 miles which are comparably smaller than other beach towns, no one should underestimate this small but touristy town. With a population of only 7,000 all around the year, the number of visitors can reach up to 300,000 in peak summer months and total to 8 million people annually.
The number of people who decide to visit Ocean City keeps coming back because of its peacefulness and astounding picturesque views. There are a lot of things to do in Ocean City that cater to all ages.
Here are some of the popular things to do in Ocean City:
Golf
With 17 championship golf courses, there are so many golfing options that you can choose from in Ocean City. These courses are designed by the best of the best in the sport and are widely recognized by professional publications like Golf Digest and Golfweek. Golfers love coming here because of the challenge that the courses present and the stunning views that they get to soak in.
Some examples of premier golf courses in Ocean City are:
Links at Lighthouse Sound
GlenRiddle (2 courses)
Rum Pointe Golf Course
Ocean City Golf Club
Baywood Greens
Bear Trap Dunes
Eagle's Landing
Heritage Shores Club
Fishing
Ocean City is known as the White Marlin capital of the world, which makes it a destination for people who love fishing either for leisure or sport. Whether you like to fish for relaxation or for sport, Ocean City is a great spot for you because of the plethora of fishing opportunities.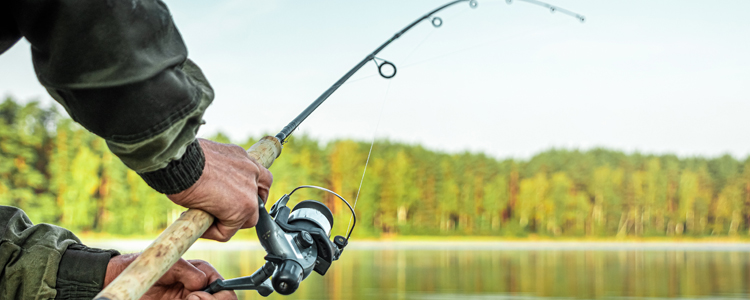 Surf Fishing is allowed in Ocean City every day from 10:00 am to 5:30 pm. When surf fishing, you have to respect the guidelines by staying at least 50 yards from other beachgoers. You can also bring your own boat or reserve a boat for the day.
There are different piers that you can fish on and having a fishing license is preferred although there are two piers that don't require a fishing license and these are Third Street Pier and Northside Park which are both bayside piers.
Museums and Cultural Arts
Ocean City does not shy away from Culture and Arts and they house a handful of museums along the beach. Here are some popular museums that you can go into:
Rackliffe Plantation House
Harriet Tubman Park and Recreation Center
The Ward Museum of Wildflower Art
Little Salisbury Park
Julia A. Purnell Museum
Water Activities
Since Ocean City is surrounded by water, there are plenty of water activities that you can try and enjoy. Here are some examples:
Kayaking and Canoeing
Jetski
Paddleboarding and Surfing
Water Tours and Sightseeing
Nightlife
When the sun comes down, the 10-mile stretch of restaurants, bars, and nightclubs comes alive. If you are looking to enjoy your night out, there are plenty of options for you to choose from:
Shenanigan's
Buxy's Salty Dog
Seacrets
Hooters of the Boardwalk
28th St Pit & Pub
Macky's Bayside Bar & Grill
Fager's Island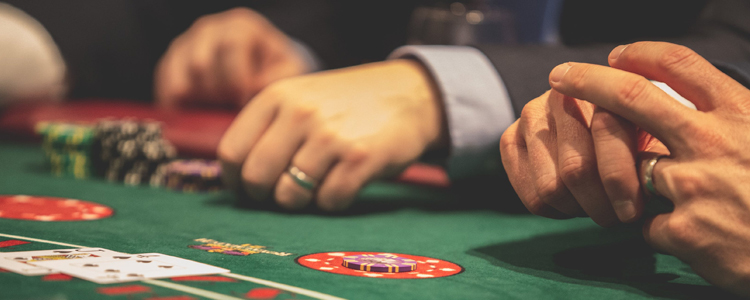 Shopping
Ocean City has a little bit of something for everyone and that includes shopping aficionados who are looking for some retail therapy while on vacation. Most shops and stores are located on the boardwalk and within walking distance to each other, making it easier for people to browse through the shops.
Whether you are looking for something special from a boutique or shopping for souvenirs, you will find something you like in each of the stores. Here are some of the famous shops that you can check out while you are in the area:
Candy Kitchen
Monkees of Ocean City
Park Place Jewelers
The Kite Loft
Outlets Ocean City
Food
Any visit to Ocean Beach won't be complete without trying the mouth-watering cuisine that is offered by the beach. From fresh seafood to sizzling steaks, you will find the perfect restaurant for you to try while visiting, or better yet, try them all!
Here are some of the popular restaurants in Ocean City:
Fish Tales Bar & Grill
OC Wasabi
Longboard Cafe
Shotti's Point
Mother's Cantina
94th Liquid Assets
The Hobbit Restaurant
Ristorante Antipasti
Tours
The tours that you can take on Ocean City vary from distillery tours to ghost hunting tours. Whatever it is that you are in the mood for, you will surely find something that catches your fancy.
Here are some of the popular tours that you can take:
Talbot Street Watersports
Chesapeake Ocean City Ghost Walks
OC Foodie Tour
Seacrets Distilling Company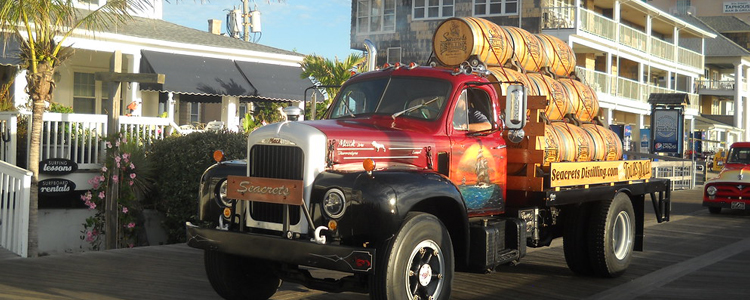 Other Recreational Activities
This resort town boasts of a beach boardwalk that has classic rides along the pier. There is a roller coaster, a Ferris wheel, and arcade games that kids of all ages can enjoy. Other activities and performances that happen on the boardwalk include magic shows, guided tours, horse and carriage rides, and a haunted house.
Free Activities
Ocean City is a family-friendly resort town that has a lot of activities for free. The number one thing that you can do for free is to hang around in the 10-mile stretch of beach with family and friends. The beach is open to the public and free to use with hours from 5:00 am to 10:00 pm.
When summertime comes, the fun and free activities continue with free concerts, movies, and a dance party on the beach. There are plenty of activities that your family can enjoy that include a drone show, Sundaes in the Park, and Family Beach Games.
4. When is bike week in Ocean City?
The Ocean City Bikefest is the largest motorcycle rally on all of the east coast. This year is the 10th anniversary of Bikefest and it is slated to be the biggest event so far. The festival runs from September 15 to 19, 2021, and is basically a music festival with different stages and different performances each day.
There are also motorcycle demos and exhibitions as well as different experiences sponsored by Jack Daniels. This is the biggest event in Ocean City and typically attracts 200,000 visitors over a span of the 3-4 days.
5. How long is the boardwalk in Ocean City? 
The boardwalk is approximately 2.45 miles of pure fun! You will find a lot of things to do and enjoy in the boardwalk which includes a carousel ride, Ferris Wheel, old arcade, and fair games as well as a horse and carriage ride. Here are some of the things you can do on the boardwalk:
Jolly Roger Amusement Park
Ripleys Believe it or not
Bike World Boardwalk Rentals
Boardwalk Tram
6. What is the only food item thrasher's in Ocean City offers?
Located in Ocean City is a culinary landmark called Thrasher's French Fries. Established in 1929 by J.T Thrasher, this concession stand has only sold French Fries that are widely known and a favorite among locals. When you visit Thrasher's, try to eat the french fries like how locals do it: no ketchup and with salt and apple cider vinegar.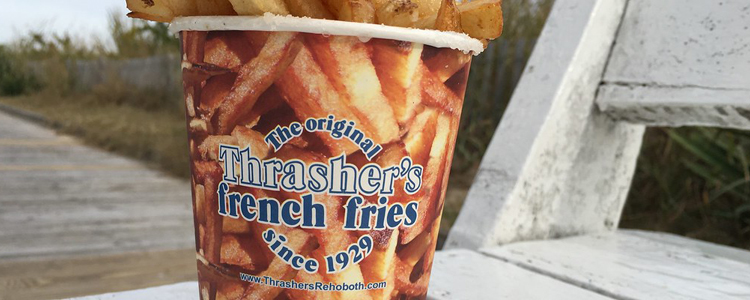 7. What is the temperature in Ocean City?
Like other East Coast towns, summertime in Ocean City is characterized by warm and muggy temperatures ranging from 72 degrees to 87 degrees. Summertime or the months of May to early November are the best times to visit the town, however late November and December still offer great weather (a bit cooler).
8. Where to stay in Ocean City?
Because of the numerous activities that you can enjoy in Ocean City, you will be doing yourself a disservice if you only plan to stay for a day. Most of the accommodations are right in front of the ocean which makes it super convenient.
There are many options for accommodations if you are planning on staying for more than a day, and these include:
Hilton Ocean City Oceanfront Suites
Princess Royal Oceanfront Suites
Aloft Ocean City
Cambria Hotel Ocean City
Sea Watch Condominiums
9. How far is Ocean City from Baltimore?
Baltimore is a city in Maryland and is bustling with city and metropolitan living. If you are in Baltimore and are looking to escape the hustle and bustle of everyday life, Ocean City is merely 147 miles away, by car it will take you approximately 2 hours and 43 minutes.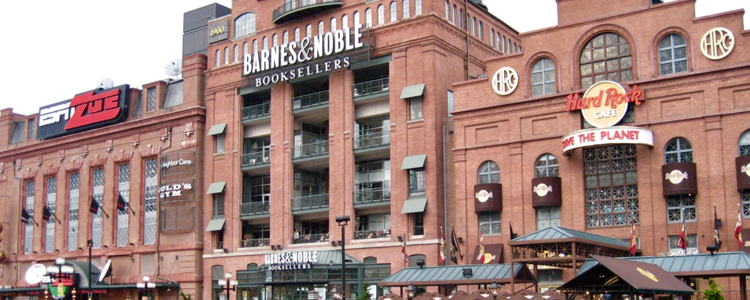 10. How far is Assateague Island from Ocean City?
Assateague Island is another popular tourist attraction characterized by a 37-mile long barrier island off the eastern coast of the Delmarva Peninsula. From Ocean City, it is a mere 9 miles away and will take you 20 minutes of travel (summer traffic up to 30 minutes).
Now that you have learned about the pristine beauty and numerous attractions and recreational activities that you can do while visiting Ocean City, it is no wonder that it attracts a lot of tourists on an annual basis. If you want to have a different family vacation while exploring a historical and beautiful US resort town, Ocean City is the place to be.
Looking for Oceanfront Condos in Ocean City, MD? How about an affordable Bayside Interior Condo? You've come to the best website for searching Ocean City, MD Real Estate. Now it's time to choose the right Realtor to meet your needs. Let me put my knowledge and experience to work for you.
View All Homes and Condos For Sale in Ocean City