Moving To Maryland: The Ultimate Guide [2022]
Posted by Mitchell David on Thursday, July 21, 2022 at 10:40 AM
By Mitchell David / July 21, 2022
Comment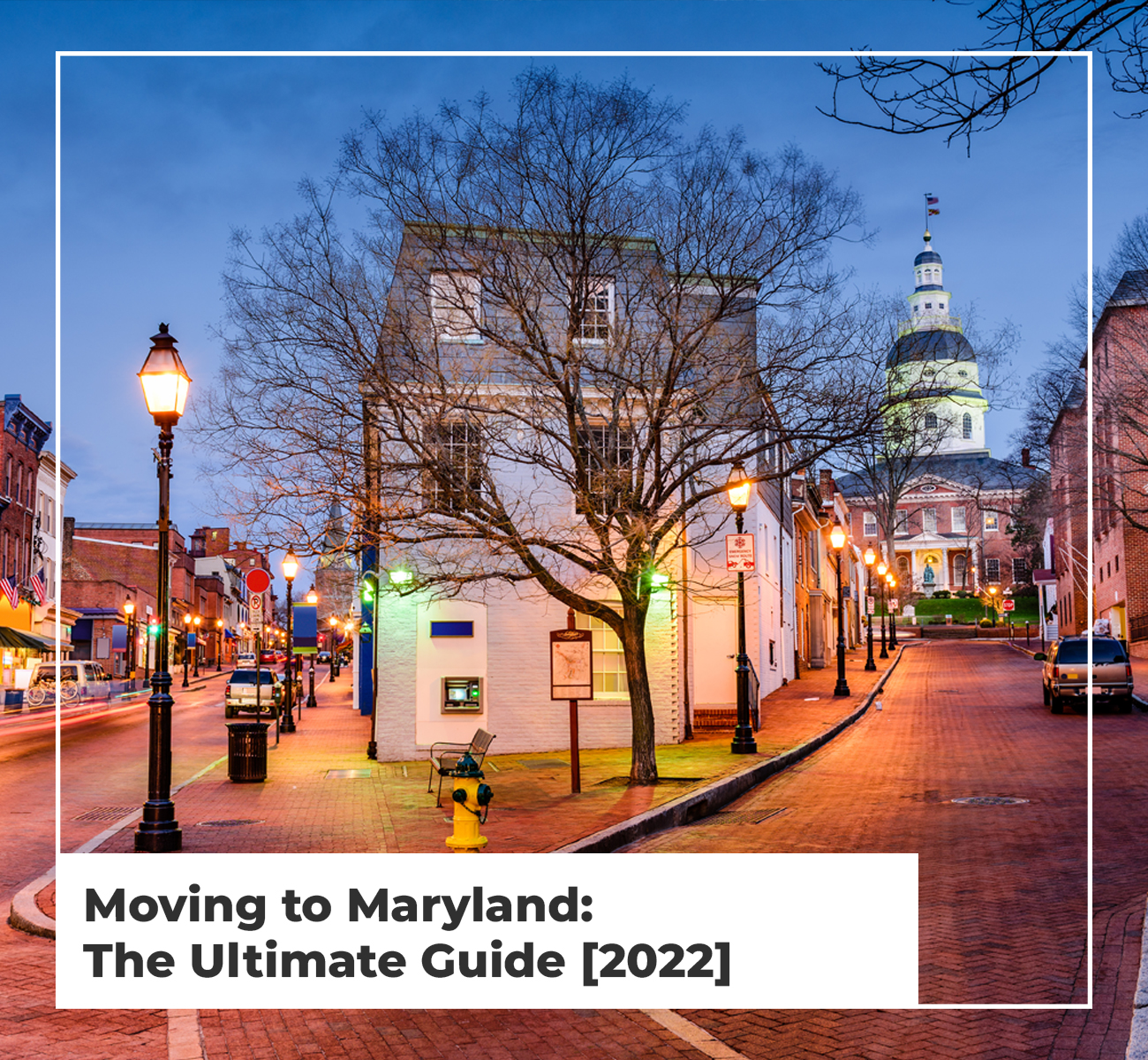 Maryland is an absolutely gorgeous state located on the East Coast of the United States. It is known for its beautiful scenery, including the Chesapeake Bay, rolling hills, and picturesque towns. With a population of over 6 million, Maryland is the 18th most populated state in the US. But moving to a new state can be a big undertaking, and it's important to be prepared before making the leap. Here's a quick guide to help you get started on your journey to Maryland.
Living In Maryland
Have you been thinking about moving to Maryland? If so, you're not alone. Maryland is one of the most popular places on the East Coast, and for good reason. From its beautiful waterways and coastlines on the Chesapeake Bay and the Atlantic Ocean to its exciting cities and quiet coastal towns, there's something for everyone in Maryland.
Plus, moving to Maryland can be a smoother transition than moving to some other states because of its diverse housing options and the booming job market. And if you're worried about health care, you'll be happy to know that Maryland has top-quality health care facilities. So what are you waiting for? Come see all that Maryland has to offer!
The Rich History
Maryland's historical past is truly exceptional. It dates back to the 17th century when it was founded, and since then it has been a key player in both the Revolutionary War and the Civil War. As a result, there is an abundance of preserved historical sites in Maryland that are definitely worth visiting. From battlefields to museums, there is something for those interested in learning more about this state's fascinating history.
Some of the historical sites and museums in Maryland include: Fort McHenry National Monument and Historic Shrine, Antietam National Battlefield, Fort Frederick State Park, B&O Railroad Museum, and the Maryland Center for History and Culture.
The Best Places To Live In Maryland
With an abundance of cities and small towns to choose from, it can be tough to decide where to live in Maryland. To help narrow down your search, let's take a closer look at some of the best places to live in the state.
Columbia, MD
Columbia, Maryland is a beautiful planned community made up of ten villages, located in Howard County. Thanks to its robust economy and access to amazing schools, Columbia consistently ranks as one of the best places to live in Maryland.
The village concept gives each part of Columbia its own unique character, while still maintaining a strong sense of community. Columbia is also an affordable place to live, with a variety of housing options to suit any budget.
Some of the popular things to do in the area include:
North Potomac, MD
North Potomac is a desirable community located in Montgomery County, Maryland. With a population of just under 24,000 people, it is large enough to offer a variety of amenities while still maintaining a small-town feel. The community is home to many large estates and horse farms, as well as several excellent golf clubs. It is also convenient to two major airports, making it an ideal location for business or pleasure travel.
Rockville, MD
Rockville is an upscale city also located in Montgomery County, Maryland. The city is a popular destination for shopping, dining, and entertainment, with many shops and restaurants lining the streets of Rockville Town Square.
Rockville is also a transportation hub, with several bus routes providing access to the Washington, DC metropolitan area. Residents in the area enjoy a high quality of life, with excellent schools and a variety of parks and recreation facilities.
Some of the top parks and facilities in the area include:
Ellicott City, MD
Ellicott City is a small town located in central Maryland, just outside of Baltimore. The city is steeped in history and is home to a variety of historic buildings and sites. In recent years, Ellicott City has become known for its thriving nightlife, with several bars and restaurants remaining open until late into the night. The city is also home to a wide range of galleries and museums, making it a great place to spend a day or two exploring all that Ellicott City has to offer.
Some of the fantastic dining nightlife establishments include:
Gaithersburg, MD
Living in Gaithersburg, you'll find a dynamic and diverse community just outside of Washington D.C. With a population of around 68,000 people, Gaithersburg is the ninth largest location in the state.
The city is known for its remarkable public school system, providing top-quality education to the area's children and young adults. There is a special atmosphere in Gaithersburg, which is evident in the many community events and festivals that are held throughout the year.
Some of the best schools in the area include:
Some of the smaller scenic towns in Maryland include: Eastport, Havre de Grace, Berlin, Hampstead, Thurmont, and Monkton.
Although the list of places to live in Maryland could go on forever, these are just a few of the best places to call home in the state of Maryland.

The Economy In Maryland
The economy in Maryland is diverse and strong, with many large industries providing goods and services to both the state and the nation. The unemployment rate is relatively low, and in recent years, job growth has been extremely positive. Maryland provides so many opportunities for its residents, whether they are looking to start a business, find a job in their field, or simply enjoy all that the state has in its many communities.
The largest industries in Maryland include: construction, manufacturing, military & federal, agribusiness, financial services, tourism, and life sciences.
The top career options in Maryland include:
Interpreter & Translator
Information Security Analyst
Diagnostic Medical Sonographer
The highest paying jobs in Maryland include: surgeons, orthodontists, family medicine physicians, and information systems managers.
Getting Around In Maryland
If you're looking for a convenient way to get around in Maryland, you'll be happy to know that the state offers a variety of public transportation options. The Maryland Transit Administration operates local buses, the Metro SubwayLink, the MARC Train, and the Light RailLink, all of which can help you get where you need to go quickly and easily.
And with an average commuting time of just 29 minutes, it's no wonder so many people in Maryland choose public transportation. Whether you're commuting to work or heading out for a night on the town, getting around by bus or train is a great way to save time and avoid traffic.
So why not give public transportation a try next time you're in Maryland? You might just be surprised at how easy and convenient it is.
The Weather In Maryland
Maryland experiences all four seasons, though each one is fairly mild. Summers are typically warm and humid while winters are snowy, cold, and windy. The state does experience quite a bit of rain throughout the year—about 3.5 to 4 inches per month.
However, there are plenty of sunny days to balance out the wet weather—Maryland gets about 202 sunny days a year. Overall, the climate is pleasant and there is always something to do no matter what time of year it is.
The World Class Health Care In Maryland
Maryland residents are lucky to have some of the best health care in the country. The state's health care system is consistently ranked among the top 10 in the nation, and residents have access to some of the best hospitals and medical facilities.
One great hospital in Maryland is The Johns Hopkins Hospital in Baltimore, which is consistently ranked as one of the best hospitals in the country. The hospital has world-renowned doctors and surgeons, and it is a leader in research and innovation.

Things To Do and See In Maryland
When it comes to things to do and see, Maryland is bursting with attractions and destinations. From the stunning landscapes of the Chesapeake Bay to the lively entertainment of Baltimore, there is something for everyone in this state. Of course, no visit to Maryland would be complete without taking a trip to Annapolis, the state capital.
Here you can tour the historic state capitol building, stroll through the quaint shops and eateries of downtown, or simply enjoy the beautiful views of Chesapeake Bay. Whatever your interests might be you will not have a hard time finding something new and exciting to fill your days in Maryland.
Restaurants & Nightlife in Maryland
Maryland is the place to be when it comes to great food and electric nightlife. The state is home to a myriad of delicious restaurants, ranging from casual eateries to upscale dining establishments. And of course, no discussion of Maryland cuisine would be complete without mentioning crab cakes and steamed crabs—both of which the state is well known for.
Some of the best places to eat & drink in Maryland include:
Charleston — Charleston Restaurant in Baltimore, MD is well-known for its constantly changing menu to ensure the best products, flavor, and elegance. What Charleston Restaurant might be even more well-known for is its well-curated wine list.
With a wine cellar filled with endless featured wines, you are sure to find the perfect varietal to compliment your meal whether you are dining in the main area or one of the luxurious private dining rooms.
Tersiguel's French Country Restaurant — Tersiguel's French Country Restaurant in Ellicott City, MD is a wonderful place for a date night or a family dinner. The staff is wonderful and the full bar means you can order your favorite cocktail with your meal.
The best part of the menu is the escargot, but there are plenty of other wonderful dishes to choose from. Prices are fair, making it a great option for a casual night out.
The Kings Contrivance — The Kings Contrivance restaurant in Columbia, MD is a posh establishment that offers high-end American Classics. The restaurant makes a fantastic setting for hosting special events such as rehearsal dinners, business functions, private parties, and more.
Firebirds Wood Fired Grill — Firebirds Wood Fired Grill is a chain restaurant serving up mouthwatering steaks and delivering crafted cocktails in an inviting atmosphere. The Gaithersburg location sits right off I-270, making it an easy place to stop for a meal whether you're passing through town or live nearby.
Illusions Bar & Theater — Illusions Bar & Theater is the perfect place to experience a sophisticated and fun night out in Baltimore. The theater features dark wood accents and comfortable seating, making it the place to relax and enjoy the comedy magic show performance.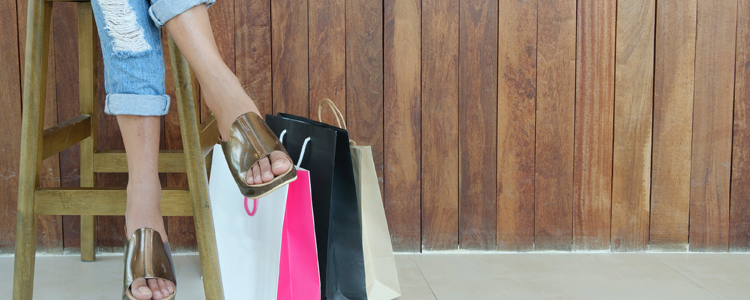 Shopping in Maryland
Maryland offers its residents and visitors a truly exceptional shopping experience. There are many large malls and shopping centers, as well as boutique shops and farmers' markets. You can find anything you need in Maryland, whether you're looking for clothes, groceries, home goods, or souvenirs.
The state is also home to many outlet stores, where you can find amazing deals on name-brand items and designer labels. If you're on the hunt for a unique shopping experience, be sure to check out some of the small towns in Maryland where you will find charming Main Streets filled with local shops.
Some of the best places to shop in Maryland include: Arundel Mills, The Mall in Columbia, Bowie Town Center, Rockville Town Square, and White Marsh Mall.
The Stunning Beaches In Maryland
There's nothing quite like a day at the beach. The sun, the surf, the sand... it's the perfect way to relax and recharge. Fortunately, Maryland has no shortage of beach options. There are 15 state beaches scattered throughout 10 counties, so you're sure to find one that's just right for you. And whether you're looking to catch some waves or just take a dip, Maryland's beaches have got you covered. Listed below are some of the most visited beaches in Maryland.
Ocean City Beach
Ocean City Beach is a beautifully maintained 10-mile-long beach waiting to be explored. With the abundance of sandy space, this is the ultimate destination for swimming, sunbathing, and surfing. There are also plenty of watersports available, including kayaking, canoeing, and stand-up paddleboarding.
And when you're ready for a break from the sun, the expansive boardwalk is the perfect place to take a stroll, grab a bite to eat, or check out the exciting amusement park. With its beautiful setting and variety of activities, Ocean City Beach is sure to satisfy everyone in the family.
Sandy Point State Park
Sandy Point State Park is a public recreation area situated on the Chesapeake Bay in Anne Arundel County, Maryland. The park is a very popular swimming beach and attracts over 1 million visitors a year.
With a wide variety of activities including swimming, fishing, crabbing, hiking, biking, and picnicking, Sandy Point State Park is a one-stop destination for a fun-filled day. So grab your bathing suit and sunscreen and head to Sandy Point State Park for a day of fun in the sun.
Marina Rentals at Sandy Point State Park include:
Motorboats
Kayaks
Paddleboards
Deep Creek Lake
Deep Creek Lake is a serene oasis nestled in the mountains of western Maryland. The largest inland body of water in the state, Deep Creek Lake covers 3,900 acres with 69 miles of shoreline.
Although it is man-made, the lake is home to a variety of aquatic wildlife, including freshwater fish and several species of birds. Thanks to its natural beauty and abundance of recreational activities, Deep Creek Lake is a popular destination for both tourists and locals alike.
Parks & Trails In Maryland
Maryland is blessed with a bounty of parks and trails, making it a great place to enjoy the outdoors all year round. From scenic and historical parks to varied trails suited for hiking, biking, and horseback riding, there is something for everyone to enjoy. The state's diverse climate means that there are plenty of opportunities to enjoy the outdoors in all four seasons.
In the winter, visitors can go cross-country skiing or snowshoeing in the mountains, while in the summer they can cool off with a dip in one of the many lakes and rivers. Maryland's parks and trails are a great way to explore the state's natural beauty and get some exercise at the same time.
Some of the most popular parks and trails in Maryland include: Assateague Island, Catoctin Mountain Park, Gambrill State Park, Elk Neck State Park, and Calvert Cliffs State Park.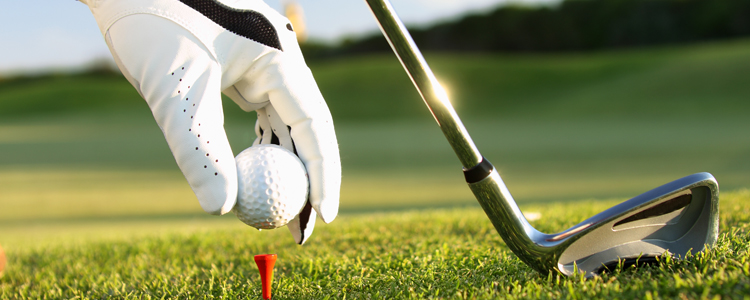 Golfing In Maryland
If you're moving to Maryland, you'll be happy to know that the state has a long and rich golfing history. Golf in Maryland dates back to the 18th century, and the state is home to some of the country's oldest courses. The Maryland State Golf Association was formed in 1921, and today there are approximately 160 courses throughout the state.
Whether you're a beginner or an experienced player, you'll be able to find a course that suits your needs. And with so many options, you'll never get bored of playing the same course over and over again. So if you're moving to Maryland, be sure to pack your clubs!
Some of the top golf courses in Maryland include: The University of Maryland Golf Course, Lodestone Golf Course, Maryland National Golf Club, and Whiskey Creek Golf Course.
Move to Maryland Today with Beach Life Premier Team
There's a lot to love about living in Maryland, and if you're thinking about making a move here, you're not the only one. From the abundance of places to choose from to the excellent school systems all over, there are plenty of reasons why Maryland is one of the best places to live in the United States. And let's not forget about the outdoor recreational opportunities and booming economy.
Beach Life Premier Team represents Maryland and Delaware's finest properties with exceptional skill using the most innovative technologies currently available. They offer ultimate privacy and security, speed, and efficiency. Their real estate experience has given them a clear understanding of the mindset of home buyers and sellers and a thorough understanding of the regional marketplace.