Moving to & Living in Ocean City

The Definitive Guide

Posted by Mitchell David on Tuesday, February 23, 2021 at 7:34 PM By Mitchell David / February 23, 2021 Comment
Nestled along the eastern shores of the Atlantic Ocean is the famous vacation area, Ocean City, Maryland. Known for stunning sandy beaches, exciting boardwalk, family fun activities and lively entertainment, Ocean City is a coastal playground!
Set atop Fenwick Island between the majestic Atlantic Ocean and the Isle of Wight Bay, Ocean City balances its rich history with modern attractions. The sun drenched shores and fun filled boardwalk welcome around 8 million visitors yearly.
Table of Contents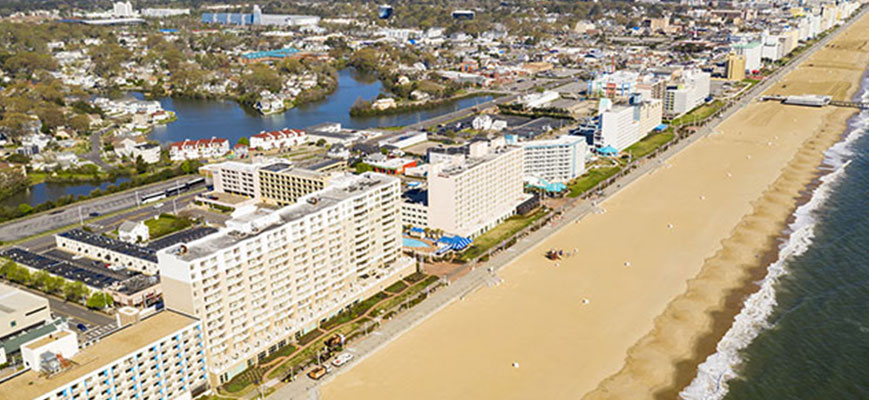 History
Though Ocean City is not necessarily known for its history, the city is actually steeped in it. Originally obtained by Englishman, Thomas Fenwick, the first beachfront cottage wasn't built until 1869 by business man Isaac Coffin.
Always considered a vacation destination, more cottages and homes were built attracting the attention of prominent business men from Baltimore, Philadelphia and Wilmington. They came to survey the land and ended up dividing it into 250 lots.
In 1875 the first hotel was built in the area and was originally named The Atlantic Hotel. Bought in 1923 by Charles W. Purnell, the Purnell family still owns and operates the hotel to this day.
Due to a large storm in 1933, the Ocean City Inlet was formed. The Inlet separates Ocean City from Assateague Island and taking advantage of the natural occurrence, the Army Corps Engineers made it a permanent change.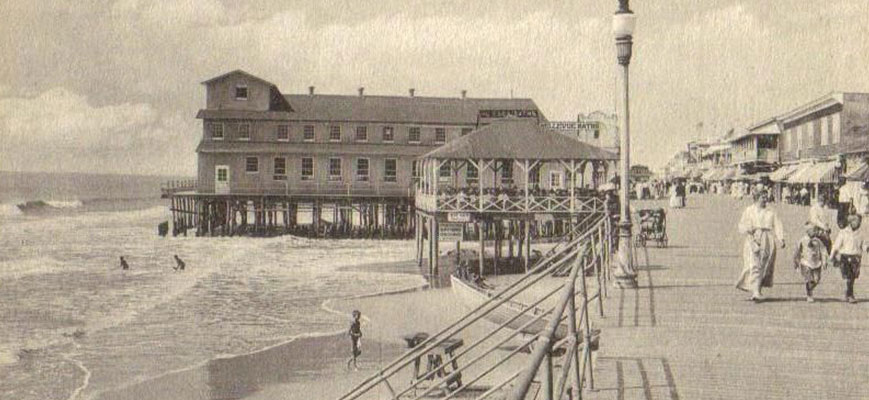 As transportation options increased so did the visitors, and like many areas across the Country, Ocean City became well known due to the post war boom. In 1952 the Chesapeake Bay Bridge was completed and offered easy accessibility for vacationers from the Baltimore and Washington area. With the addition of the Chesapeake Tunnel even more visitors from the south were arriving.
Ocean City soon became the most popular vacation destination along the East Coast and by the 1970's a large number of businesses set up shop in the city along with roughly 15,000 condominium units.
Currently, Ocean City continues to expand towards Berlin and Ocean Pines to the West. Though the area only has about 8,000 full time residents, the large influx of vacationers and guests during the summer months has ensured the area sees steady growth.
Real Estate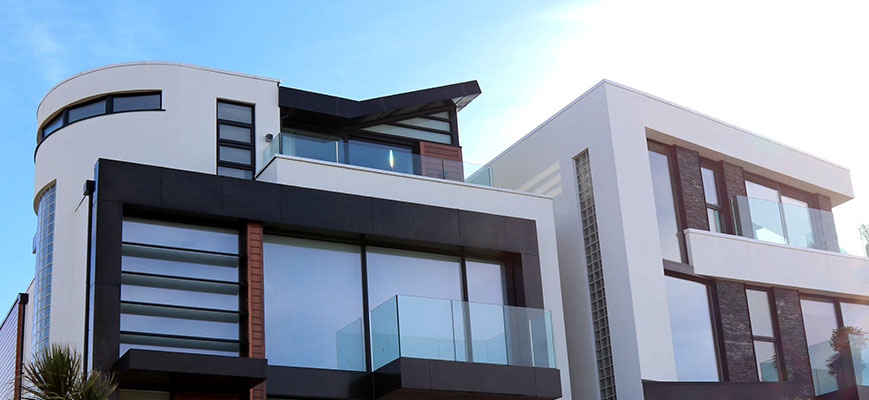 Ocean City has a vibrant and healthy real estate market, constantly attracting buyers in the search of their perfect vacation home.
The most popular housing style within Ocean City are condominium and townhomes properties. Due to their low maintenance and space saving nature, many buyers are choosing condominiums and townhomes as they provide a "turn key and go" option. There are however, still a handful of single family homes that are dotted throughout the city.
Whether nestled along the coastline, overlooking the bay or intermixed in the central area of Ocean City, there are numerous communities that offer both traditional and luxury units. Multi storey townhomes are a great option for those looking for ample space and found in all areas of Ocean City.
According to Zillow.com, the median list price for homes for sale in Ocean City is approximately $325,000. Home values in Ocean City have risen roughly 2% over the last year.
Properties for sale in Ocean City, Maryland fall on all sides of the spectrum. Homes can be found in the mid to high $100k's as well as the multi million dollar range. Regardless of wants, needs or budget, Ocean City's real estate market has something for every interested buyer.
View All Homes For Sale in Ocean City, Maryland >>>
Communities
Ocean City is filled with amazing condo and townhome communities that offer residents access to all the city's fun and excitement along with their own perks and benefits. Whether nestled along the bay or ideally set on the ocean, Ocean City communities range in style and budget catering to all interested buyers.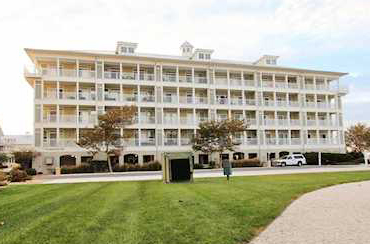 The Sunset Island community is situated on a private 73 acres island located off the shores of Ocean City. Featuring condominium and townhome options, residents enjoy a peaceful and secluded lifestyle.
Though ideally set away from the hustle and bustle of the downtown area, Sunset Island enjoys close proximity to many restaurants, services and entertainment options.
Within the community, homeowners have access to a number of benefits such as an indoor/outdoor pool, state of the art fitness center, interactive water feature, private beaches and shoreline paths.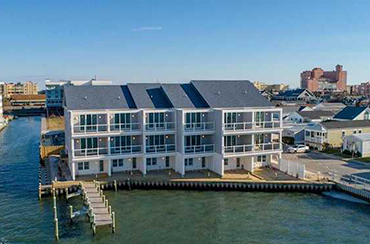 One of Ocean City's newest communities, The Latitudes, is a beautiful townhome community that features over 100 feet of waterfront. Along with stunning unobstructed views of the bay, residents of the Latitudes are allotted ample living space in these three storey homes. Quality construction, private balconies, spacious interiors and more greet homeowners of The Latitudes.
The Latitudes is centrally located on 25th Street and provides quick access to some of Ocean City's best amenities. The famous Jolly Rogers Amusement Park is minutes from the community as well as many restaurants, shops and of course the ocean!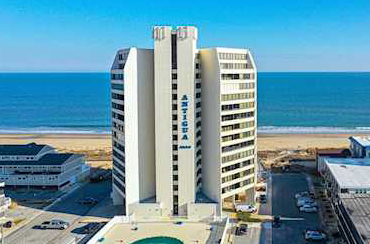 Located directly oceanfront, the Antigua is a high rise condominium building that features well appointed units.
Those wanting to have prime access to the beach plus stunning views will definitely want to consider the Antigua community.
Along with the obvious attractions, the Antigua also features a heated outdoor pool, kiddie pool, volleyball courts, his and her saunas and private parking.
Whether wanting to spend the day relaxing by the private pool or soaking in the sun on the sandy beaches, residents of Antigua can easily enjoy both!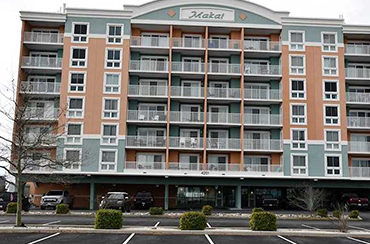 Built in 2007, Makai Condominiums are set just one block from the ocean nestled along the Isle of Wights Bay. 96 units make up the Makai Condominium community that is close to many of Ocean City's restaurants, entertainment areas, beaches and more.
Residents of the Makai Condominium community have access to a number of additional amenities such as a tropical indoor/outdoor pool, large outdoor deck, state of the art fitness center and games room.
Excellent Education Options
Though mainly a vacation area, there are many who reside in the coastal town full time. For those with school aged children, education is an important factor. Students residing in Ocean City will attend schools that are administered by the Worcester County Public School District.
Providing education for students from kindergarten through senior year in high school, the Worcester County School District strives to provide excellent education in safe and inclusive learning environments.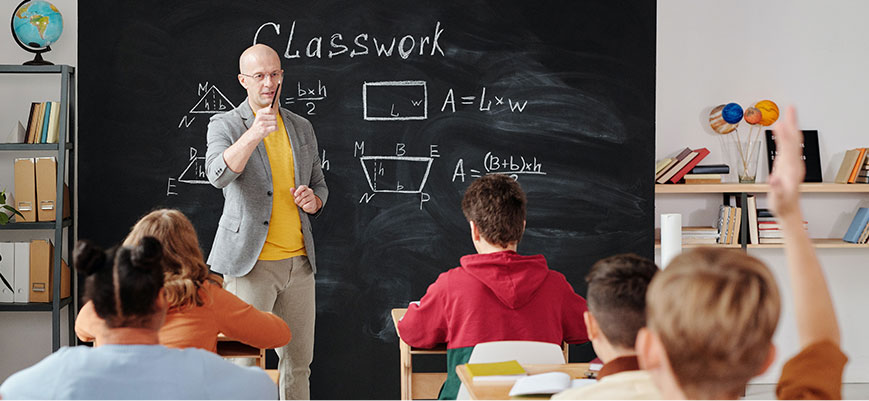 Ocean City Elementary School is a blue ribbon school of excellence and welcomes students from kindergarten through the fourth grade. Home to approximately 600 students, the highly rated Ocean City Elementary ranked higher than 96.2% of Maryland Elementary School.
Berlin Intermediate School houses students from grade four through grade six. Students from farms, small towns and Ocean City attend the well rated school and enjoy a long list of extracurricular activities, clubs, groups and sports teams. There are roughly 810 students that attend Berlin Intermediate School.
Stephen Decatur Middle School and Stephen Decatur High School provide education for grade seven and eight and grade nine through twelve retrospectively. Each school holds high standards for their students both academically and personally. Students who attend both Stephen Decatur Middle and Stephen Decatur High enjoy the safe and friendly atmospheres, caring teachers and staff and an array of programs, courses and extracurriculars.
For those interested in private education options for their children, Ocean City is home to Seaside Christian Academy. The school offers faith based education for students from pre kindergarten through the ninth grade instilling values that align with religion beliefs along with excellent education.
So Much To Do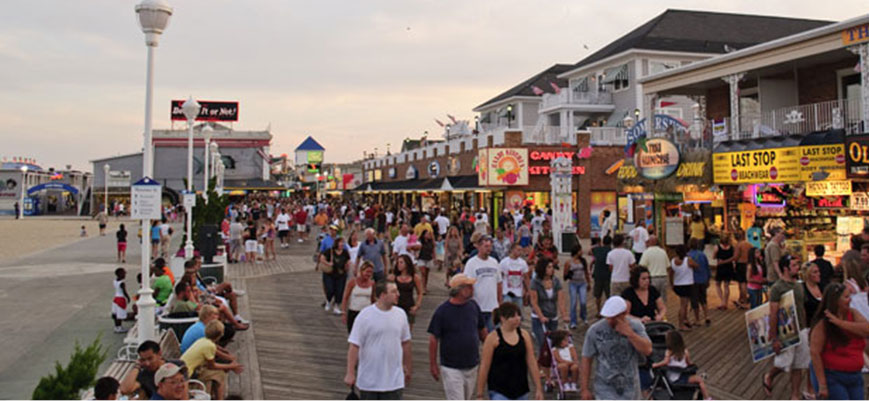 Ocean City is full of excitement and fun around every corner. From soaking up the sun on the miles of beaches to spending the day fishing, boating or canoeing, the Isle of Wight Bay and Atlantic Ocean are a water enthusiasts playground.
Restaurants, shops, entertainment venues, amusement parks and more are speckled throughout the city and provide hours of activities for visitors. Whether a calm day at the beach, a stroll along the boardwalk, a visit to the many restaurants or a ride at the amusement park, Ocean City is a city of endless opportunities.
Enjoy the Outdoors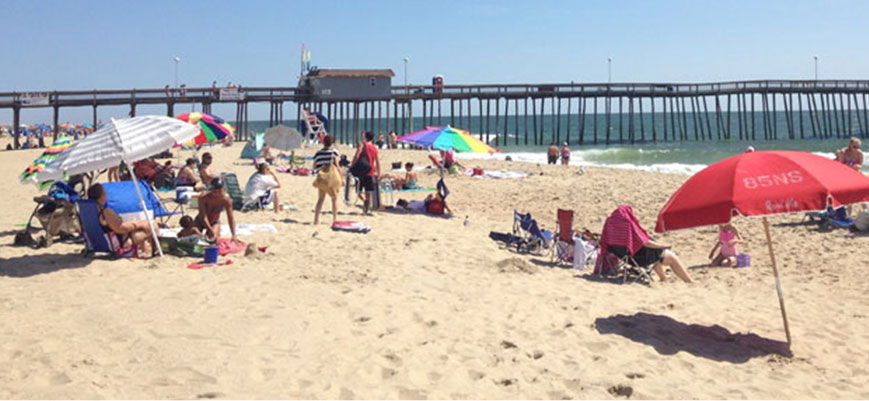 The main attraction of Ocean City, Maryland is the miles of sandy beaches. Ocean City Beach offers visitors free access to 10 miles of beautifully maintained beaches as well as a number of free activities.
Whether wanting to relax in the sun, swim in the surf or enjoy the free concerts, movies or beach olympics, Ocean City Beach is the place to be on a sunny summer day.
Fishers from all over flock to Ocean City as the area is known for its world famous sport fishing. The White Marlin capital of the world, Ocean city hosts events such as the White Marlin Open annually.
The Ocean City Boardwalk has been consistently rated one of the best boardwalks for food by USA Today and one of the top 10 boardwalks to visit by National Geographic.
Filled with vendors, restaurants, entertainment areas, shops and more, millions come to the city annually to stroll along the famous planks. Stretching from south 2nd Street to 27th Street, the boardwalk is approximately 3 miles long. The first boardwalk was constructed in 1962 and rebuilt a number of times due to hurricanes.
Family Friendly Fun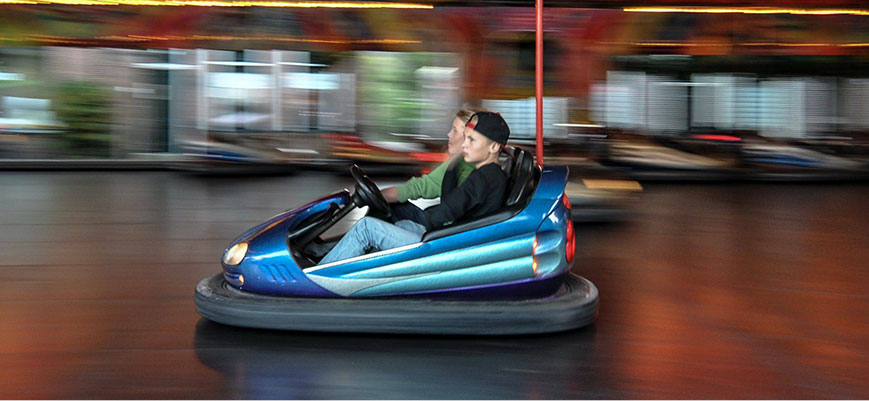 Families visiting Ocean City make sure to leave time to head to the Jolly Rogers amusement park! Two locations, one on the pieron along the Ocean City Boardwalk and one located on 30th Street, Jolly Roger Amusement Park provides hours of fun for the entire family. Rides, games, food and activities will be sure to keep visitors of all ages entertained!
Both parks offer a number of thrill rides, vendors, carnival style games, kiddie rides, bumper cars, mini golf, splash mountain and a full service water park along with a go kart track.
Ocean City is also home to Trimper's Rides Amusement Park. The historic park was founded in 1893 and is over 100 years old.
The iconic Carousel featured at the park was voted the "best carousel in America" by Travel and Leisure Magazine and is the world's oldest running Carousel still in operation today.
The first skateboard park in the east coast is located in Ocean City and is currently the longest running municipal skateboard park in the entire country.
Ocean Bowl Park has been homes to a number skate tours as well as attracting many professional skateboards from all around the globe.
Restaurants and Shopping Galore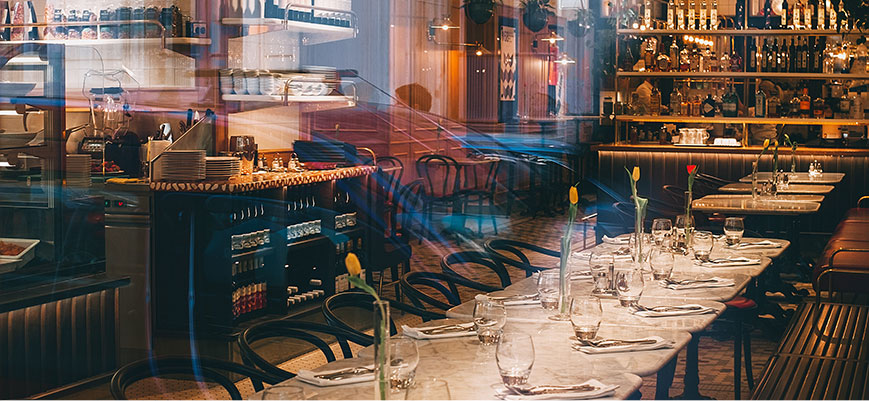 Being a popular vacation destination town has many advantages, one being the wide range of shopping and restaurant options!
Ocean City offers an eclectic restaurant scene that is sure to satisfy any diners' cravings. From fresh seafood to ethnic eats and just about everything in between can be found in Ocean City.
Highly rated and popular locations include Hooked, an upscale and sophisticated restaurant, Barn 34, a laid back bar and grill, The Hobbit Restaurant, fine dining with beautiful bay views and On The Bay, a casual and outdoor seafood joint.
Along with these well loved and well visited locations, residents and visitors also enjoy heading to OCM Crabs, Blue Fish, Ristorante Antipasti, Sahara Cafe, The Bayside Skillet and Blu Crabhouse and Raw Bar.
Shopping in Ocean City is a unique endeavor. Few large box stores and retailers have made it on the island. Residents and visitors alike enjoy the wide collection of speciality stores, souvenir shops, charming boutiques and one of a kind retailers. Everything from furniture, clothing, jewelry, and more can be found mixed throughout the retail areas of Ocean City.
Everyday necessities are easily available as well. Ocean City is home to a handful of pharmacies, grocery stores, farms markets and convenience shops.
Ocean City is a beautiful slice of paradise that hugs the coast offering fantastic real estate opportunities, unparalleled views, endless activities, sandy beaches, and a wide range of restaurants and shopping.
Whether looking for a vacation destination for much needed escapes or a year round property, those who answer the call of Ocean City, don't regret it