Ocean City Charities
Posted by Mitchell David on Monday, February 28, 2022 at 9:17 PM
By Mitchell David / February 28, 2022
Comment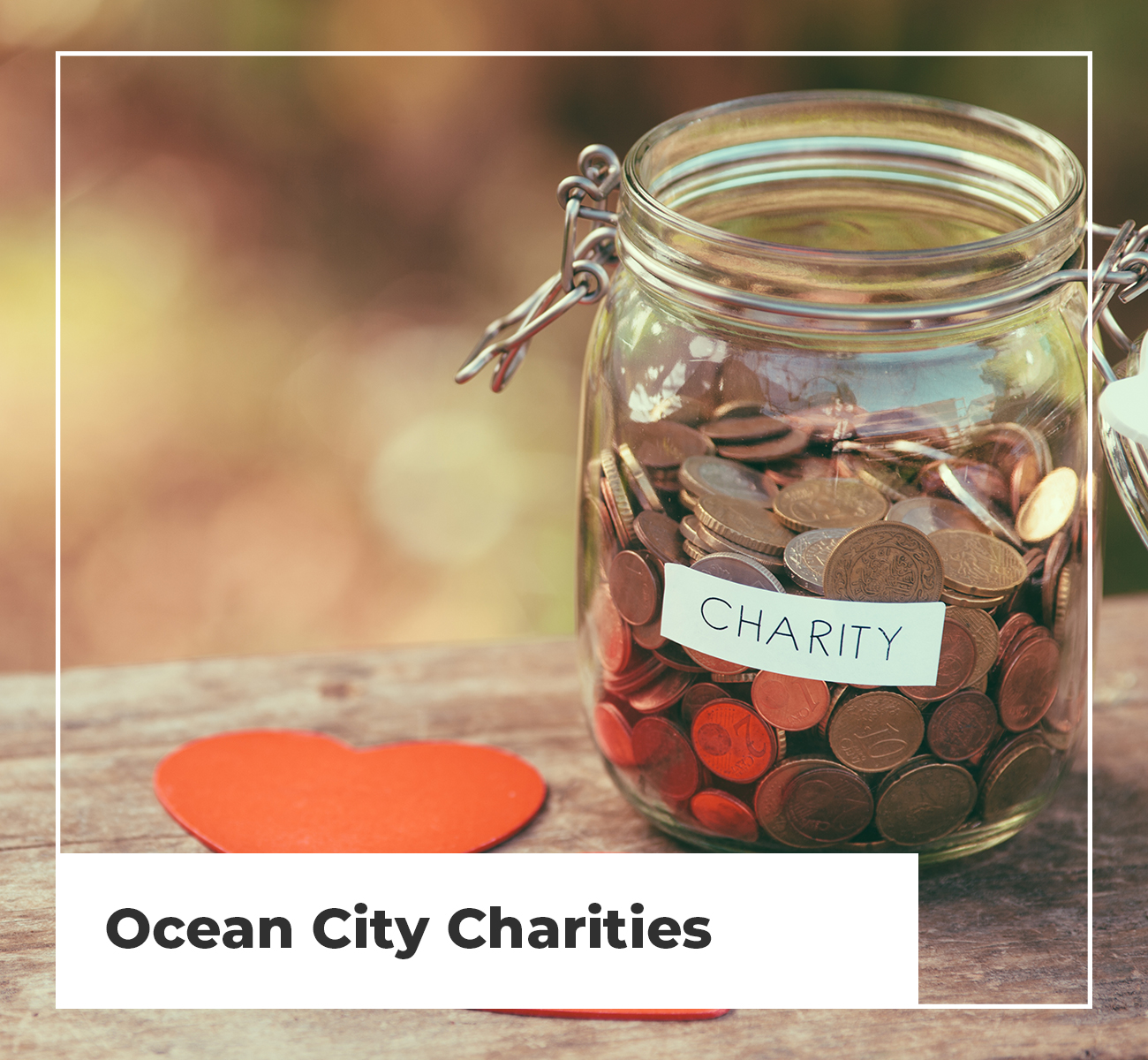 Ocean City is rich in many ways, not only in its natural resources and economic vitality but in its charitable giving and support services. Whether you are visiting the area, or searching for your forever home at the beach, you can be assured there are community members and organizations that come together to support their neighbors. If you are interested in volunteering or donating, or just want to know more about the area's charitable organizations and support groups, be sure to check the list below.
American Legion
With posts in both Berlin and Ocean City, American Legion not only supports scholarship programs and sports teams, but actively raises money for local organizations, including Diakonia, Ocean City Volunteer Fire Department and Coastal Hospice.
Atlantic Club
As a 12-step recovery center, the Atlantic Club is dedicated to helping those in recovery from addiction. In addition to 12-step programs and support groups, the Club offers sober events throughout the year. The facility remains open 24 hours a day, 365 days a year, with a manager on duty at all times to assist individuals.

Autistic Children's Support Group of Worcester County
The Autistic Children's Support Group of Worcester County is a volunteer nonprofit dedicated to helping families who have a member with autism and related developmental disabilities. The organization was founded by parents seeking support in navigating resources, from therapies and medical interventions to IEPs and special education concerns. The nonprofit says its goal is to provide parent-to-parent support to those in need.
Believe In Tomorrow Children's House By The Sea
Believe In Tomorrow Children's Foundation offers hospital and respite housing to critically ill children and their families. While the nonprofit is based in Baltimore, it does offer a respite program in Ocean City. Since its opening in 2000, the Children's House By The Sea has served the needs of families by offering weekly stays and unique activities such as surf lessons, sight-seeing tours and amusement park passes.
Blessing House Ministries
Blessing House Ministries is dedicated to serving the needs of families in Worcester County. With no paid staff, the nonprofit relies on individuals, community organizations and local businesses to support its Blessing House pantry by providing food, clothing, volunteer hours and donations.

Community Foundation of the Eastern Shore
Since 1984, the Community Foundation of the Eastern Shore has provided $94 million in grants and scholarships to local communities. As a philanthropic organization, the nonprofit connects people to Eastern Shore causes and fosters charitable endeavors by collaborating with individuals, families and businesses. The foundation also hosts Giving Tuesday, a yearly online fundraising platform to raise money for local nonprofits.
Cricket Center
The Cricket Center is Worcester County's only child advocacy center, which brings together a multidisciplinary team made up of law enforcement officers, child protective service personnel, prosecutors, advocates, therapists and medical personnel to collaborate on child abuse cases. Since opening its doors in 2009, the center has helped more than 1,300 children.
Delmarva Irish-American Club

While it's most known for hosting Ocean City's annual St. Patrick's Day Parade, the Delmarva Irish-American Club remains active throughout the year in its charitable endeavors. Since its inception, the nonprofit has donated well over half a million dollars to local schools, charities and organizations. It's also known to support students through its robust scholarship program.

Diakonia
For nearly 50 years, Diakonia has helped individuals and families in the tri-county area by providing food, shelter and clothing services. In addition to its thrift store and food pantry, the West Ocean City-based nonprofit offers veteran support services, rapid rehousing, emergency rental assistance and a homeless solutions program.

Elks Lodge

Located in the northerly portion of the resort, the Ocean City Elks Lodge is a nonprofit dedicated to serving its community through benevolent programs. Some of its initiatives include college scholarship and grant programs and veteran services, to name a few.
Grace Center for Maternal & Women's Health
Grace Center for Maternal & Women's Health is a Berlin-based center that provides services and programs for pregnant and parenting mothers in the community. Services include ultrasound exams, counseling, home visits, GED testing and case management. The center also provides a baby boutique, where parents in need can find baby clothes, car seats, diapers and other items.

Habitat for Humanity

Habitat for Humanity of Worcester County represents the mission of the international nonprofit foundation within the community. Devoted to building simple, affordable housing, the local branch has served 31 families and reported having 89 volunteers and more than 6,900 volunteer hours.

Hope4Recovery

Located in Berlin, Hope4Recovery is a 12-bedroom men's recovery house that first opened in 2018 at the height of the opioid epidemic. In addition to providing a safe, sober living structure, the nonprofit provides a community for which men in recovery can thrive.

Ocean City-Berlin Optimist Club

Since its founding in 1972, the Ocean City-Berlin Optimist Club has provided millions of dollars in donations to support college scholarships, local sports teams, recreational programs and more within the community. In addition to its charitable endeavors, the organization provides essay contests, academic banquets and art competitions in which students can participate each year.

Shepherd's Crook

Shepherd's Crook is a food pantry offered by St. Paul's by-the-Sea Episcopal Church in downtown Ocean City. For four days each week, the church provides free, nonperishable and easily prepared food items for those in need. And each Saturday, the church's NOEL Community provides carry-out lunches.

Worcester Commission on Aging

With a mission to improve the quality of life for senior residents in Worcester County, the Worcester Commission on Aging provides programs and services that allow community members to age in place. The nonprofit provides transportation, Meals on Wheels services, adult day centers and handyman services, to name a few.

Worcester County Developmental Center

The Worcester County Developmental Center is a nonprofit that supports individuals with intellectual disabilities by focusing on meaningful employment and residential living programs. Through its efforts, the organization strives to provide its clients with the highest level of independence.

Worcester County GOLD

With its motto of "Giving Other Lives Dignity," Worcester County GOLD, Inc. aims to improve the quality of life of all citizens and promote dignity by providing financial assistance to families in crisis, vulnerable adults and children in foster care. Some of its programs include Gold's Vault - a pantry that provides clothing, baby items, food and more - School Supplies for Students, and Thanksgiving Turkey Meals.

Worcester Youth & Family Counseling Services

Located just outside of Ocean City, Worcester Youth & Family provides counseling, youth programs and child advocates to those in need. Since 1975, the nonprofit has served countless families, increased awareness for mental health and advocated for abused and neglected children.
Looking for Oceanfront Condos in Ocean City, MD? How about an affordable Bayside Interior Condo? You've come to the best website for searching Ocean City, MD Real Estate. Now it's time to choose the right Realtor to meet your needs. Let me put my knowledge and experience to work for you.
View All Homes and Condos For Sale in Ocean City