Ocean City Zip Codes: The Ultimate Guide
Posted by Mitchell David on Thursday, August 12, 2021 at 12:50 PM
By Mitchell David / August 12, 2021
Comment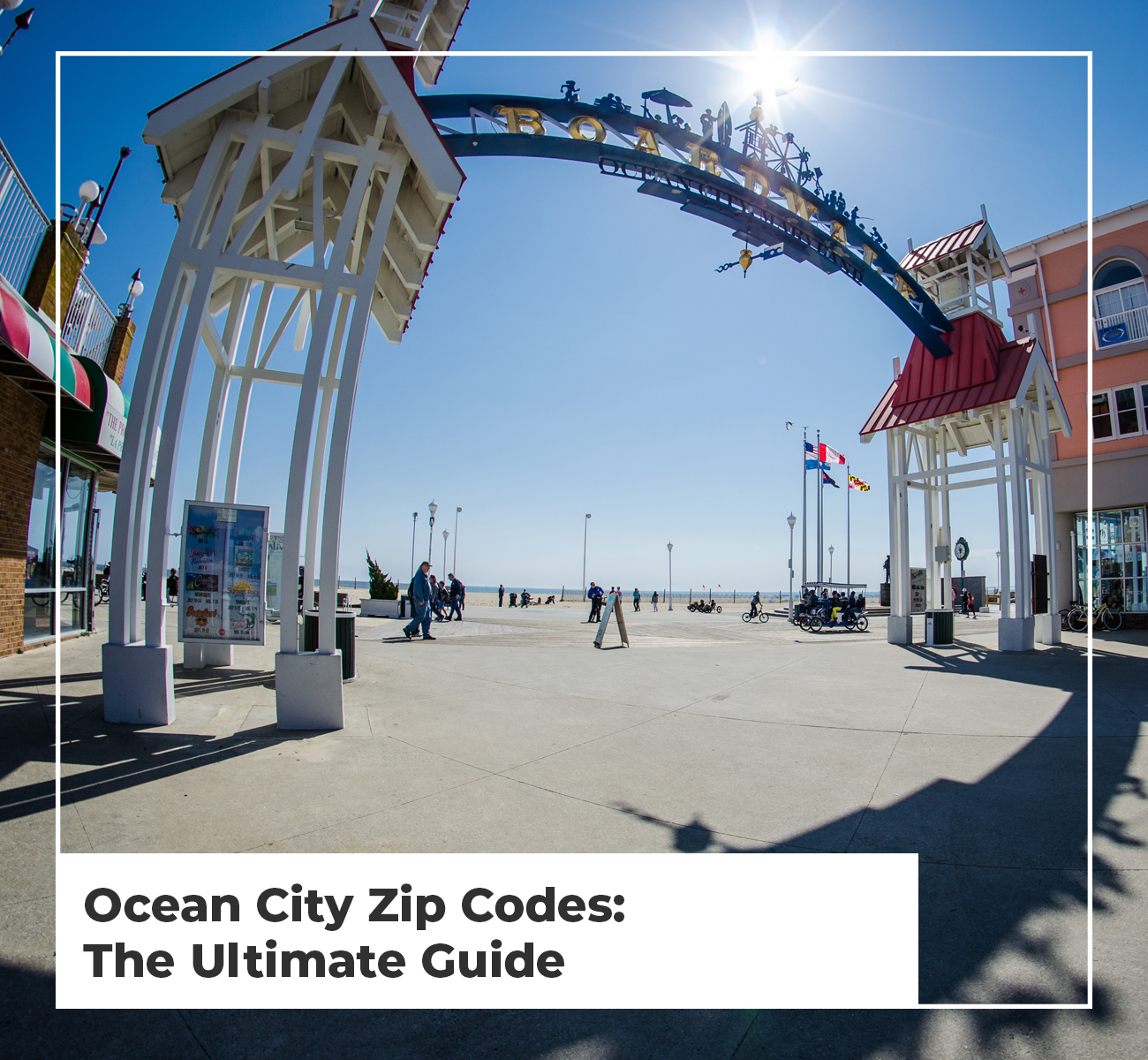 Ocean City is not a large city, geographically speaking, so there are only two zip codes to the city's name: 21842 and 21843. Each of these areas offers unique and incredible features, from the real estate to amenities. Depending on what you're looking for, you'll be drawn to either one or the other.
For example, for the most part, people who are looking to reside right in the heart of Ocean City's famous Boardwalk action, zip code 21843 is more likely to attract them. For those hoping for more diverse real estate and potentially a more tranquil setting, zip code 21842 will provide more options to choose from.
This guide is going to cover everything from how zip codes work to educational options in Ocean City as well as a breakdown of each zip code including the type of real estate found within the code's limits as well as the various amenities available to those who reside there.
Let's begin with understanding what zip codes are:
What is a zip code and how does it work?
Before we dive into the specific zip codes of Ocean City, it's important to understand what a zip code is and why it's necessary. A zip code is a five-digit number that references a geological location within a city or town. This allows the postal service how to locate a specific address.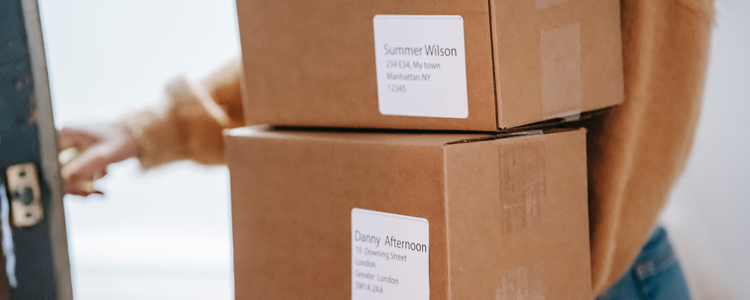 Zip codes divide geographical areas into large numbers of small regions. Each region has a unique zip code and can be identified through it. If you want to send a letter to someone in Ocean City, you need to know what zip code they are located in so that mail can be delivered to them correctly.
Education in Ocean City
Typically, each zip code is assigned to a certain school for students residing in the area. In Ocean City's case, all of the students attend the same schools, as the area isn't big enough to accommodate more schools.
There are just five schools that serve Ocean City, which are under the management and operation of Worcester County Public Schools. WCPS is a relatively small school district that provides quality education to approximately 6,880 students in pre-kindergarten through 12th grade. There are five elementary schools, four middle schools, four high schools, and one alternative school within the district.
Among those, are the five schools for students residing in Ocean City.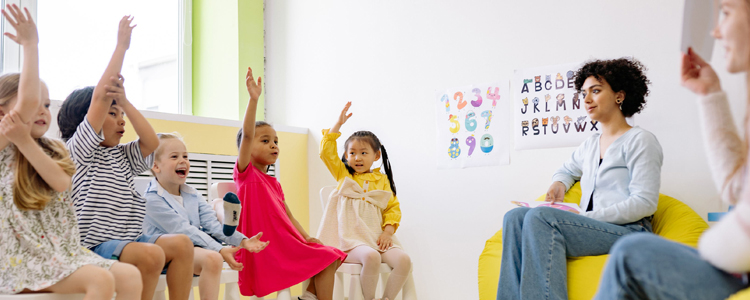 Ocean City Elementary School: Located directly in Ocean City, OCES serves approximately 590 students in pre-kindergarten through 4th grade.
Berlin Intermediate School: Found just outside of Ocean City in Berlin, BIS offers education to more than 800 students in 4th through 6th grade.
Stephen Decatur Middle School: About 685 students in 7th through 8th grade attend SDMS, located in Berlin, Maryland.
Stephen Decatur High School: Also found in the neighboring Berlin, SDHS is the largest school in the area with over 1,330 students in 9th through 12th grade.
Cedar Chapel Special School: This is an inclusive school, catering to the various needs of students who benefit from alternative learning methods. There are just 55 students that attend CCSS and they range in age from 3 to 21.
Zip Code 21842
Of the two Ocean City zip codes, 21842 covers the most amount of ground and includes West Ocean City, most of Central Ocean City, and North Ocean City. It also covers a large part of the central business district and is where many restaurants, hotels and shops are located. These include any place you might want to visit in Ocean City. It also connects to all the other parts of the city, which makes it an important area.
Real Estate in 21842
The real estate found in the 21842 area of Ocean City is diverse and perfect for people of all walks of life, whether you're looking for a quiet subdivision to raise a family, hoping to retire along the waterfront, or live in a trendy new condominium on the beach!
West Ocean City is the quieter area of the city, as it's situated away from the main stretch of beach that attracts millions of tourists every year. It's a great spot for young couples starting out in their careers, families looking to raise children away from the hustle and bustle of Downtown Ocean City, or retirees who want to enjoy life at a slower pace. In this portion of town, you'll find plenty of detached, single-family homes and multi-family homes among the real estate listings.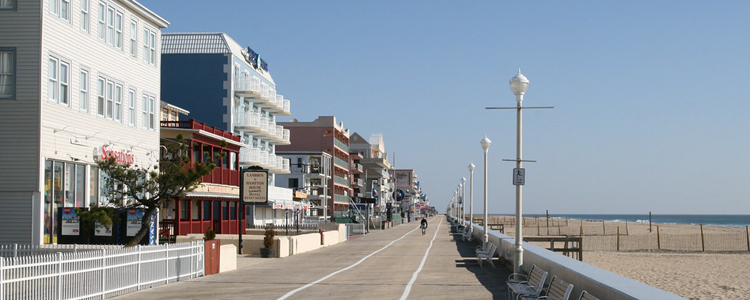 Central Ocean City is a little more hopping than its western neighborhood. As this area sits along part of The Boardwalk that makes Ocean City so famous, the real estate here features a number of convenient condos and apartment buildings boasting ocean views and beachfront features. It's also home to many high-end resorts that attract wealthy tourists as well as more affordable accommodations, so there's plenty of real estate to choose from.
North Ocean City sits along the farthest end of The Boardwalk and features a number of beautiful homes. There are beautiful waterfront cottages, contemporary condos, and tranquil townhomes for those who want to be close to the features and amenities of The Boardwalk, but don't necessarily want to be located within the heart of all the action.
Amenities in 21842
Where to even begin? There are so many incredible amenities available to those living in the 21842 zip code!
Let's start with West Ocean City. This tranquil and laid back area is filled with beautiful natural surroundings in the form of many parks and recreation areas. Some of the top places to relax and enjoy all that Mother Nature has to offer include:
West Ocean City Nature Park
Homer Gudelsky Park
Wetland Viewing Area
Herring Creek Nature Park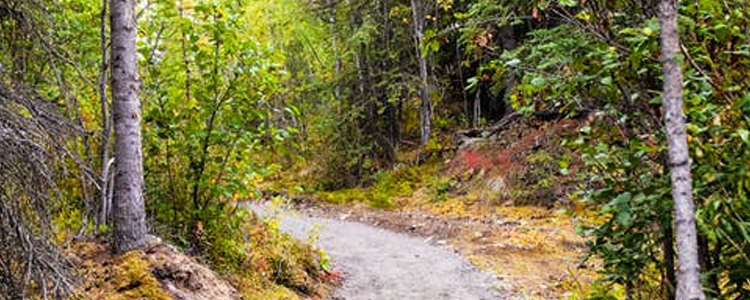 At any of these fabulous destinations, locals can enjoy art centers, the use of sports fields, jogging and hiking trails, picnic areas, playgrounds for the little ones, biking paths, and of course, wildlife sightings!
There are a variety of restaurants in West Ocean City, including a number of bar and grills, Italian dining, and plenty of seafood joints to enjoy fresh, locally caught delicacies. There are unique, local dining establishments as well as familiar franchises and fast food restaurants to enjoy.
Moving on to The Boardwalk and North Ocean City, are even more incredible amenities to explore! The Boardwalk itself features a multitude of entertainment options as well as places to eat and socialize. With plenty of restaurants to choose from, including beautiful waterfront patios and late-night bars, exciting activities to try out, from arcades to amusement park rides, unique boutiques, and so much more, it's never-ending fun in this area of Ocean City!
Zip Code 21843
The smaller of the two Ocean City zip codes makes up a small portion of Central Ocean City, otherwise known as the Inlet. This exciting and vibrant area of the city is ideal for those hoping to enjoy the most out of Ocean City's excitement and activity while being surrounded by the waters of the Atlantic Ocean.
Real Estate in 21843
If you prefer more energy and action around you when living life, central Ocean City is the place for you! This zip code includes the central business district, down to the inlet and also a large part of Ocean City's main beach stretch.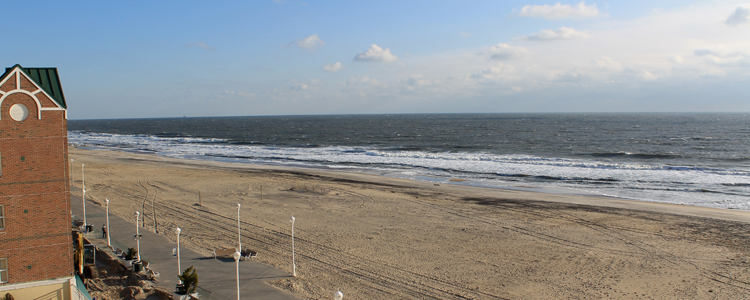 As this is a smaller section of Ocean City, the primary type of real estate found in the area is condos and apartment buildings. This is great for working professionals, singles hoping to reside near the heart of all the action, and anyone who enjoys taking to the waters with a boat, as there's ample space found along the marinas and docks of the Inlet.
The Inlet is home to both permanent residents as well as part-time residents who come to take advantage of the amazing Ocean City climate during the summer months of the year. Owning a beach home or condo in this area is a popular option for those searching out the real estate listings, allowing for a beautiful lifestyle along the Atlantic Ocean or the Isle of Wight Bay.
Amenities in 21843
The lucky residents of the 21843 zip code can indulge in a variety of exceptional amenities from parks to restaurants to entertainment. Whether you reside in the area full-time or part-time or are just coming through for a visit, there's ample opportunity to explore some of Ocean City's finest at the Inlet, the entrance to the city's famous Boardwalk.
Those hoping to get out and enjoy the fresh air in a more scenic and tranquil setting along The Boardwalk have the following options:
Inlet Park
Sunset Park
Entry Park
Each of these beautiful areas feature gorgeous trees, scenic walking paths, and some even have direct access to the beach or marinas. It's the perfect place to jog or take a leisurely stroll and enjoy the picturesque views. And, of course, the stretch of beach that accents The Boardwalk begins at the Inlet so anyone residing in the area has access to the coveted beach lifestyle that comes with living in the 21843 zip code.
When it comes to entertainment in the 21843 region of Ocean City, there's definitely no shortage! Jolly Roger at the Pier and Trimper's Rides of Ocean City offer endless opportunities for thrill-seekers and adrenaline junkies alike, as well as some of the best food trucks in town! There's plenty of amusement park rides for all ages to enjoy, arcade games to challenge and delight, as well as a welcoming social setting that one can enjoy into the late hours of the night.
Along with the incredible parks and amusement rides, locals can enjoy a variety of fantastic restaurants and bars. From unique, local fare to familiar franchises, there's a restaurant for all tastes in this section of The Boardwalk.
While the main collection of shops found at The Boardwalk are a little farther down the beach, there are still plenty of opportunities to peruse the unique boutiques found within Ocean City along the Inlet. Whether you're shopping for souvenirs, searching for unique, hand-crafted goods, or a variety of clothing and accessories, you're bound to find something special at one of the many local boutiques in the area.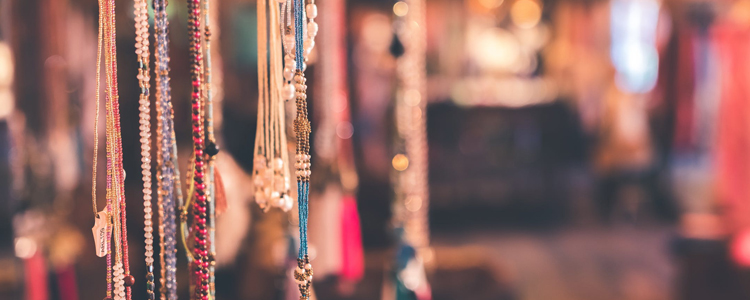 For those who enjoy taking to the waters, there are a number of marinas and docks available to the locals. Whether you own your own boat or prefer to rent, there's a place for you at any one of these fine establishments. There's a place for large boats and humble canoes and kayaks alike at the marinas. Many involved in the fishing industry can find a place in the 21843 zip code, close to the docks so they can easily venture out first thing in the morning. At the same time, many tourists enjoy this area for the ease of renting out a small water vessel for a day to explore the ocean water or the tamer Isle of Wight Bay.
View All Homes For Sale In 21843 Ocean City >>>
Ocean City, Maryland, is a beautiful town with all sorts of wonderful amenities for families and individuals looking to buy or rent. With only two zip codes to choose from, it's easy to narrow down what you're looking for in the city. You'll be able to enjoy some great local food like fresh crab right out of the ocean or sit along the beach at a trendy waterfront patio as well as browse the various shops along The Boardwalk that offers anything from clothes to books to sea-themed jewelry! There's always something going on, always something to do or see in this exciting resort-town! Ocean City suits a wide variety of people and may just have the perfect spot for you!
Looking for Oceanfront Condos in Ocean City, MD? How about an affordable Bayside Interior Condo? You've come to the best website for searching Ocean City, MD Real Estate. Now it's time to choose the right Realtor to meet your needs. Let me put my knowledge and experience to work for you.
View All Homes and Condos For Sale in Ocean City