The Most Popular Fishing Tournaments in Ocean City, MD
Posted by Mitchell David on Tuesday, August 10, 2021 at 10:24 AM
By Mitchell David / August 10, 2021
Comment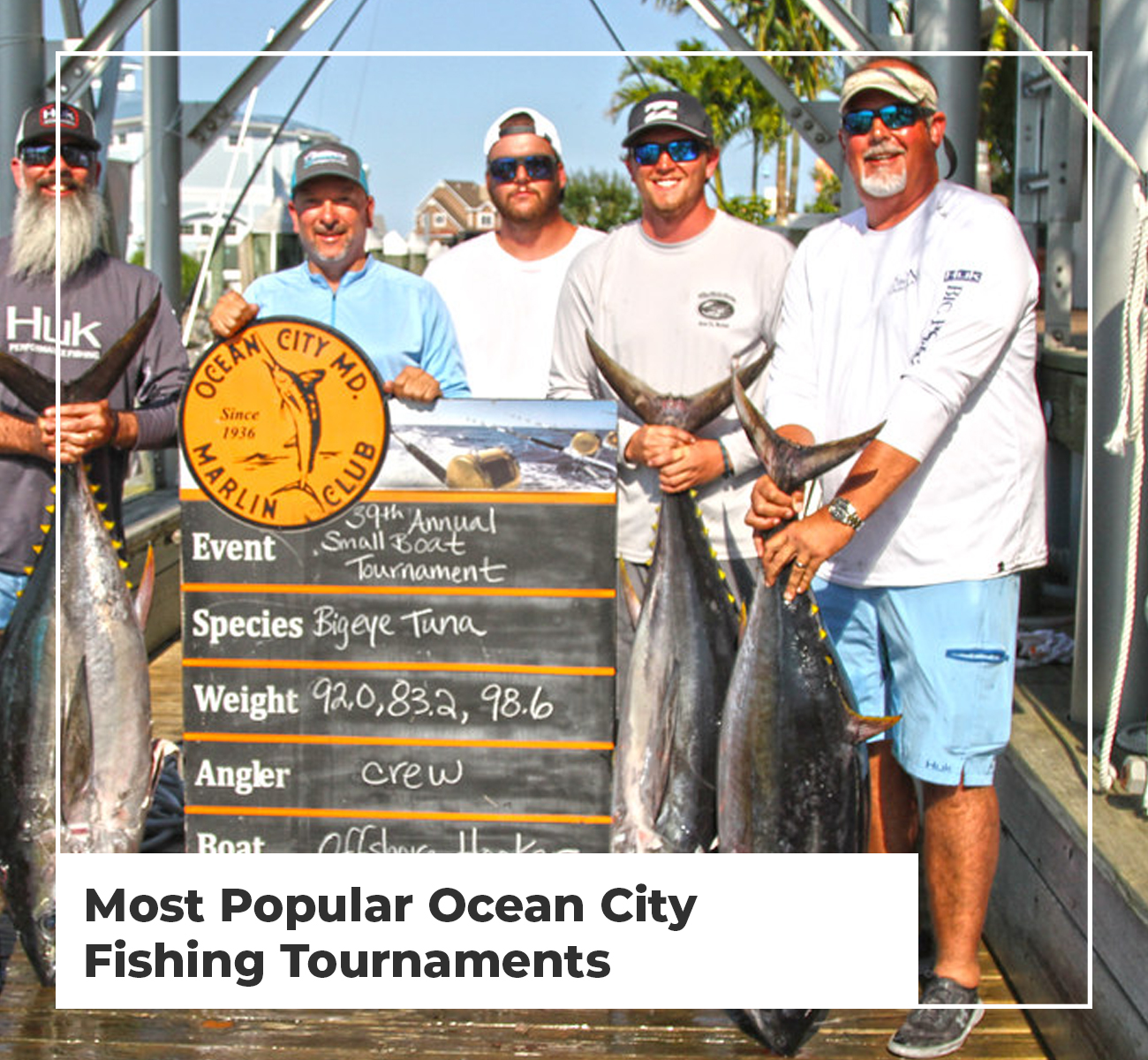 There is nothing more iconic than Ocean City's sportfishing industry. Since the creation of the Ocean City Inlet in 1933, the resort's fishing community has grown to include a commercial harbor, several marinas and a robust tournament season that attracts fishing enthusiasts to "the White Marlin Capital of the World" year after year. 
From May to October, thousands of anglers filter into Ocean City for a chance to win big in any of the nearly two-dozen sportfishing tournaments that take place around the resort. With top prizes totaling millions of dollars, the events attract participants and spectators from all over the country and generate millions more in economic impact. 
Whether you are a resident or a visitor, a trip to the scales during any of the resort's major fishing tournaments is a great way to spend a day near the water.
Marlin Club Canyon Kick Off
As the name suggests, the annual Canyon Kick Off is the Ocean City Marlin Club's first major event of the season and typically precedes the resort's more high-profile fishing tournaments. 
The tournament, held each year near the Fourth of July weekend, normally attracts hundreds of participants. In this offshore event, anglers fish two of three tournament days for an opportunity to secure both bragging rights and thousands of dollars in prize money.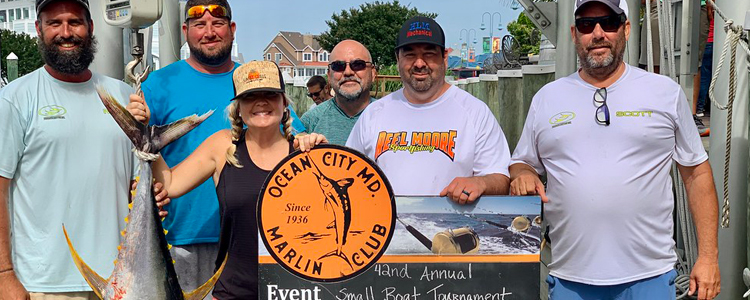 While the real battle is fought in the waters off Ocean City, spectators have an opportunity to see participating boats weigh their catch at host Sunset Marina. 
Prizes are awarded in both the points division and heaviest fish division. Just this year, for example, more than $8,200 was awarded for the heaviest dolphin and more than $5,800 was awarded for the most billfish release points. The Canyon Kick Off is open to all anglers, but entry is free for all members of the Marlin Club. 
Ocean City Tuna Tournament
The Ocean City Tuna Tournament is a major attraction for resort visitors and residents. In the 30 years since its inception, the event has become "the world's largest tuna tournament" with payouts in excess of $1 million. 
Organizers say boats originating from ports throughout the East Coast travel to Ocean City each year to participate in the tournament. This year, more than 100 boats turned out for a chance at winning some of the $1,022,390 in prize money up for grabs.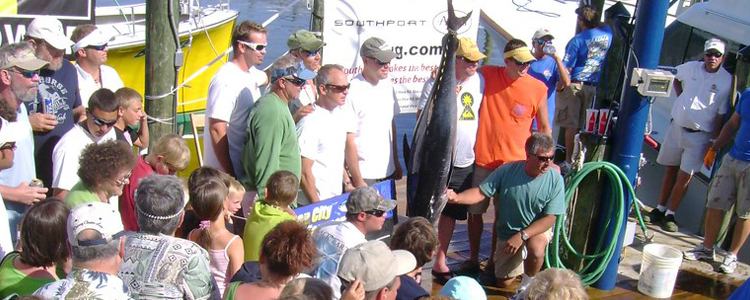 With tournament headquarters at the Ocean City Fishing Center, spectators can view weigh-ins on any of the three fishing days, all while enjoying cold drinks and delicious food at nearby Micky Fins Bar & Grill.  
In the words of tournament officials, "If competitive fishing, a good time, and lots of cash are your thing, then the Ocean City Tuna Tournament has it all."
Big Fish Classic
With a record-breaking year in 2021, the Huk Big Fish Classic is gaining traction as one of the resort's fastest growing tournaments. What started in 2014 with 32 boats and $92,000 in prize money has grown to 110 boats and $1.2 million in total winnings.
The Big Fish Classic started as a way to preserve the rich history of resort fishing at the iconic Talbot Street Pier, according to the tournament's website. Since the 1930s, fish have been brought to the scales at Talbot Street, which was host to Ocean City's first official tournament. 
In an effort to carry on that tradition, the Big Fish Classic was born. 
The offshore tournament is held each year at the Talbot Street Pier, with each team picking one of two 32-hour time slots. While there are several divisions, the event is focused on reeling in the biggest fish. 
Heels & Reels Tournament 
Known locally as the "Heels & Reels", the Ocean City Marlin Club Ladies Tournament is an annual ladies-only event to benefit the Marlin Club Crew of OC Scholarship Fund and local nonprofit organizations.
Tournament rules are simple. Anyone can hook the fish, so long as it's immediately handed off to a lady angler. And because the Heels & Reels is a boat tournament, awards aren't distributed to individual anglers, but to top boat teams.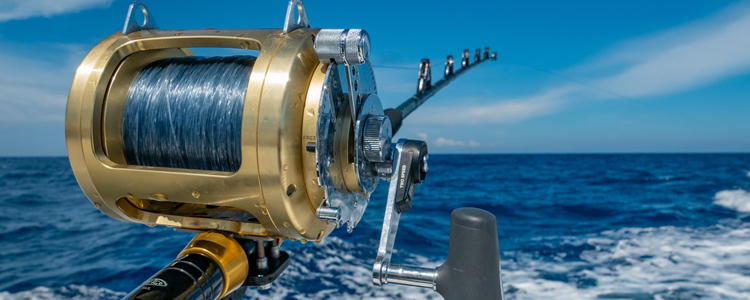 Those who participate in the Heels & Reels choose one of two fishing days in which to try their luck in the dolphin, tuna and billfish release divisions. An award is also doled out to the top junior angler. 
With a large number of participants and plenty of action at the scales, the tournament is a great lead-up to the resort's annual White Marlin Open. 
White Marlin Open
It is no question that the White Marlin Open is the highlight of Ocean City's fishing tournament season. Since its inception in 1974, the Open has shelled out more than $70 million in award money, giving it the title of "World's Largest and Richest Billfish Tournament."
Now in its 48th year, the White Marlin Open has grown by leaps and bounds. According to organizers, the first tournament featured 57 boats, 150 anglers and paid out $20,000 in prize money. Today, the Open attracts hundreds of boats with thousands of contestants and awards in excess of $6 million.
But the atmosphere surrounding the tournament is just as notable as its purse. Each year, hundreds of spectators visit the Ocean City Inlet before dawn to cheer on participating boats as they journey out to sea. That enthusiasm, however, only grows in the afternoon when thousands gather at the scales at Harbour Island to view the weigh-ins.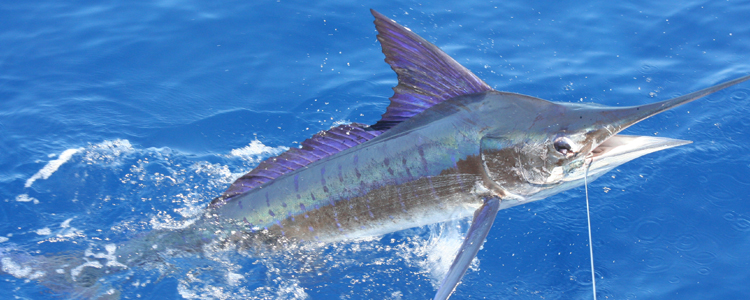 Simply put, the White Marlin Open contains multiple tournaments with prize money for catches of white marlin, blue marlin, tuna, wahoo, dolphin and shark, according to organizers. Anglers can pay as little as $1,100 to compete for $50,000 in guaranteed prize money, or as much as $32,000 in added entry level fees to compete for millions of dollars in prize money. 
Poor Girls Open
In the days following the White Marlin Open, lady anglers take the stage for Ocean City's ladies-only billfish release tournament, the Poor Girls Open.
The event was created in 1994 by the late Captain Steve Harman as a way for local waitresses and bartenders to participate in a fun and affordable competition while raising funds for breast cancer research. In the years since, the event has grown to include hundreds of participants, as well as silent auctions, 50/50 tickets and other activities to raise money. 
In 2019, the Open had 184 boats and 925 anglers and paid out nearly $270,000 in prize money. And in recent years, the tournament has raised more than $100,000 for the American Cancer Society. 
Held at Bahia Marina, the Poor Girls Open is a catch-and-release billfish tournament with added entry levels for tuna and dolphin. Participants add to the fun with a "Best Dressed Competition" for a chance to win prizes and bragging rights.  
The MidAtlantic Tournament
Each August, anglers near and far come to the ports of Cape May, New Jersey and Ocean City, Maryland, for the MidAtlantic Tournament. Now in its 30th year, the competition boasts a record payout of $4,074,430 in 2020 and a participation of more than 180 boats. 
What has become a popular tournament for resort fishermen actually got its start in New Jersey. In recent years, however, organizers of the MidAtlantic have opened up a second port at Sunset Marina in Ocean City, where tournament participants can go to weigh their catch.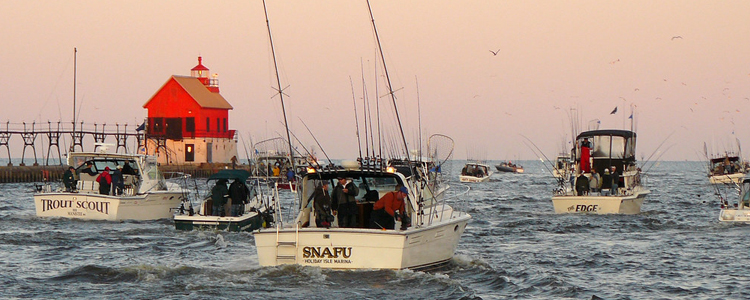 Today, the tournament features several Ocean City-based boats and lots of activity at both ports. With five available fishing days, anglers can participate in the tournament and any of its 11 calcuttas for a chance to win top prizes.  
Organizers say the MidAtlantic's cash purse is generated from a series of calcuttas, also known as side bets. To celebrate its 30th anniversary, the tournament has opened up entries for the MidAtlantic 30th Anniversary Mega Marlin Calcutta, which awards a payout for the two heaviest white marlin and blue marlin. 
But that's not all …
To learn more about all of Ocean City's annual fishing tournaments, visit the Ocean City Fishing Center website for a complete list.
View All Homes and Condos For Sale in Ocean City