5 Reasons Montego Bay, Ocean City is a Great Place To Live, 2021
Posted by Mitchell David on Monday, July 26, 2021 at 6:48 PM
By Mitchell David / July 26, 2021
Comment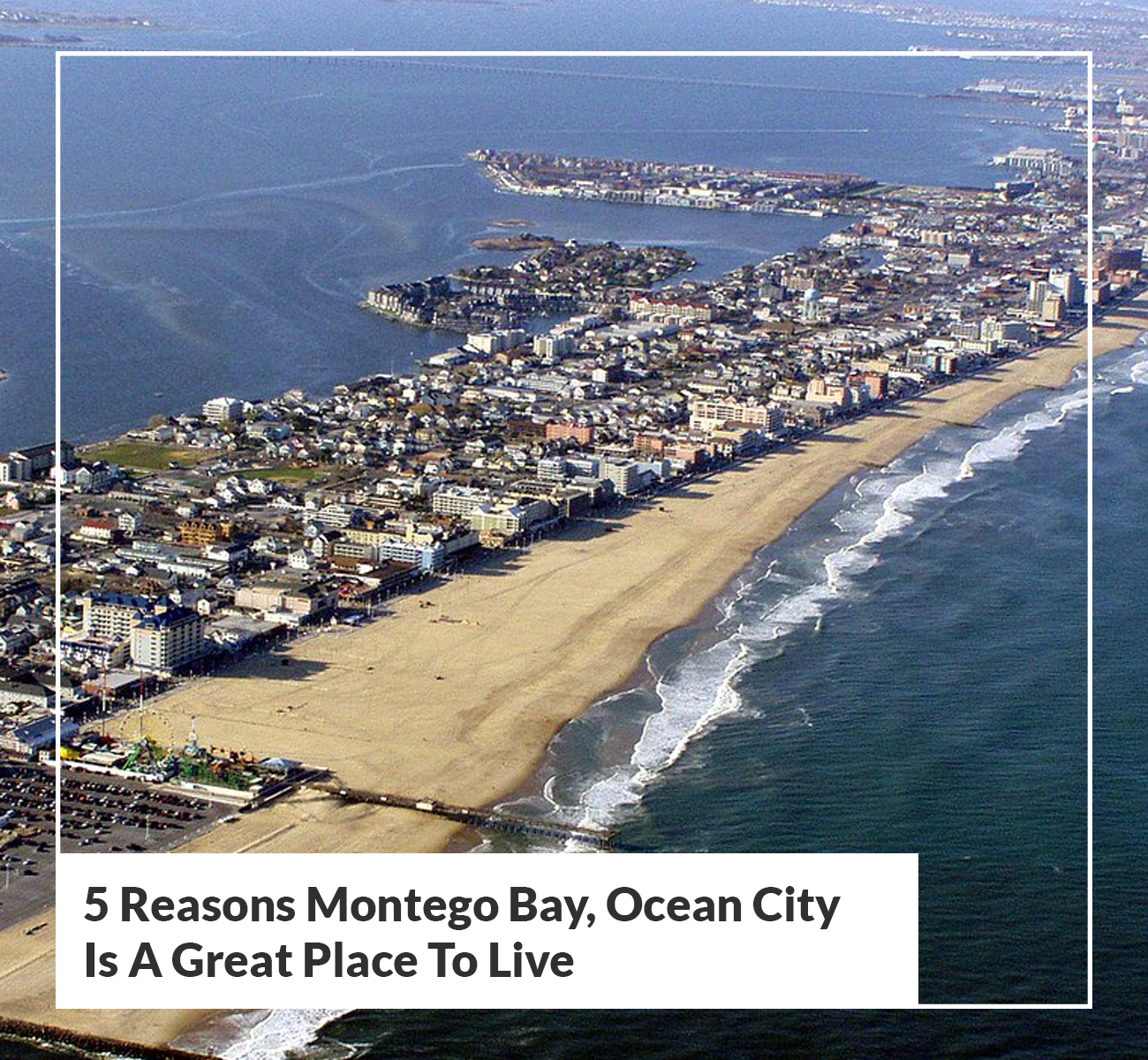 Montego Bay is a community in Ocean City, MD that was established in 1969 and it is located between 130th street and 135th street just west of the Coastal Highway. The area is perfect for families and individuals who want to live close to the water but also feel the need to be close to amenities.
Montego Bay is a beautiful piece of land that's located right on the waters of the Assawoman bay and allows residents to have the perfect combination of beach living with the security and luxury of a residential neighborhood.
If you've ever considered living in Montego Bay, now is the best time to move there and experience all it has to offer.
Here are a few reasons why Ocean City's largest single family neighborhood, Montego Bay, MD is a great place for you to live in 2021.
Reason 1: The Amazing Real Estate
Montego Bay has plenty of real estate within the subdivision with a total of 1523 lots that are being redeveloped all the time. The area has been zoned for mobile home, modular, and stick-built construction (up to 2 floors) so it's great for anyone who prefers to live in an area with moderately sized homes.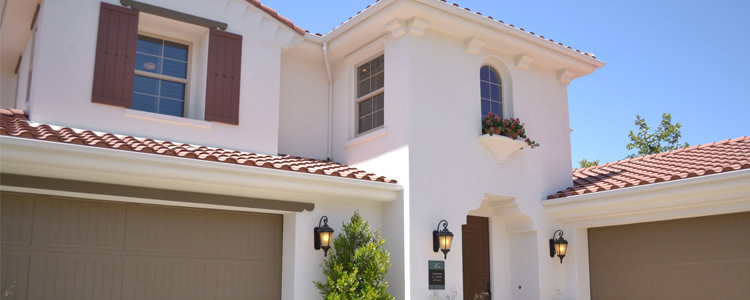 Most lots in Montego Bay are 40' wide by 90' deep which is the perfect size to build yourself a family home that has a great sized yard. Each lot has access to the city sewer, city water, and the city trash collection along with underground utility lines. This makes it easy for anyone looking to build a new home on one of the gorgeous lots available.
The houses in Montego Bay range quite a bit in real-estate prices due to the different types of housing available. Current housing prices have dwellings listed between 55k and 449k so there are plenty of opportunities for almost any income level to move into the area.
Reason 2: Amazing Nearby Amenities
The subdivision has plenty of opportunities for the neighbors to come together including 2 recreational areas with amenities including 2 swimming pools, 2 tennis courts, 2 shuffleboard courts, and a 9-hole miniature golf course.
Another amazing feature of the area is the 8-acre wildlife sanctuary/park that's next to a large pond. Another pond is located further north and has a blacktop walking/jogging path that lets you enjoy a slice of nature in your own backyard.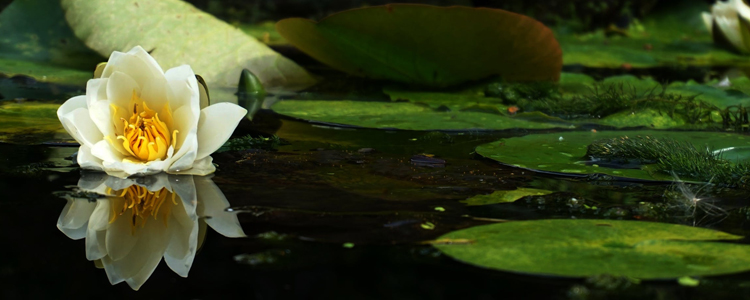 You won't need to go very far to get your shopping done either with the nearby Montego Bay Shopping Center. The shopping center features grocery stores, a hardware store, and even a pet groomer, along with plenty of restaurants for you to experience.
Several highly ranked schools are located on the mainland of Ocean City for children including
Ocean City Elementary School
Stephen Decatur Middle School
Berlin Intermediate School
Stephen Decatur High School
Showell Elementary School
Reason 3: The Best Food Options
While we're on the topic of restaurants, let's talk about some of the amazing food options Montego Bay has to offer. Being so close to the water makes fresh seafood readily available for restaurants and they use it in many spectacular ways. Seafood isn't the only thing Montego Bay offers, so let's get into the yummy food options you'll have nearby.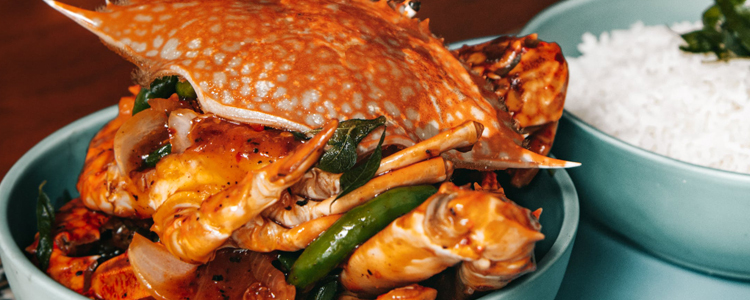 Whether you're looking for fresh Italian meals, delicious seafood, or you want to dine next to some live sharks (yes, I said live sharks) there's a dining experience that's perfect for you in Montego Bay, MD.
The Crab Bag
130th St. & Coastal Hwy
Open 7 days a week, this local crab shack is the best place to get some fresh seafood at a great price. One of their best features is the Crab Feast, an all-you-can-eat adventure where premium crabs are steamed to perfection while you wait. The feast also includes hush puppies, fried clams, french fries, and fresh corn on the cob.
They offer hot steamed crabs by the dozen or half dozen through carry-out in various sizes. Another popular food feature is the Imperial 10 oz Jumbo Lump Crab Cake featuring 10oz of jumbo lump crab and "only enough cracker crumbs and spices to hold it together". This is the perfect carry-out meal for a group of crab lovers
Alley oops
5509 Coastal Hwy
Alley Oops is a great family-friendly restaurant with more than just great food available. This unique restaurant features everything from games to bowling alleys and a live shark tank with black-tipped sharks inside. With indoor and outdoor seating available, this is a one-of-a-kind dining experience that the whole family can enjoy every time.
The food is amazing with visitors raving about the Critters Corn and Waffles (Country fried chicken breast over Belgium waffles topped with bacon corn salsa and maple sour cream, served with vegetable of the day) and the Cheesesteak Egg Rolls (House-made with sirloin steak, cheese, onions, and mushrooms with pepperoncini aioli)
Albertino's Brick Oven Eatery
13117 Coastal Hwy
Voted Best Brick Oven Pizza In Ocean City, this traditional pizzeria serves handmade Italian food that's always made with fresh ingredients and cooked in a classic brick oven. They also have a full bar with local craft beers available for patrons to order.
While you're there, try the Sauteed Clam Casino (little neck clams sauteed with premium smoked bacon, white wine, Parmigiano- Reggiano cheese in a garlic butter sauce) or one of their famous oven-baked pizzas like the cheese lovers Quattro Formaggi (roasted garlic olive oil, shredded mozzarella, Provolone, Gorgonzola, and Parmigiano-Reggiano cheese)
Cafe Mirage
12817 Coastal Hwy
If you're looking for some high quality food in a fine dining atmosphere, try Cafe Mirage. Open since 2013, the restaurant offers carryout, indoor seating and outdoor seating on our recently renovated dog-friendly patio
For a unique appetizer, try the large grilled shrimp with panko coated grits & Chorizo with a chipotle cream sauce and for a delicious dinner, grab an order of the Grilled Pork Chops topped with their in house apricot horseradish sauce.
Reason 4: The Great Outdoors
Montego Bay has everything you could ever want as far as outdoor activities. Its location makes it perfect for those who like to enjoy being in and out of the water. One of the most popular things to do in Montego Bay is fishing and crabbing.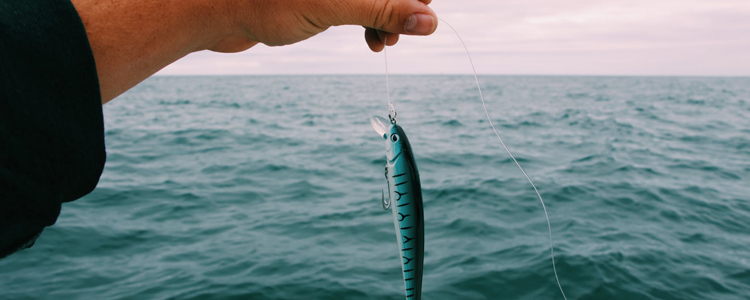 The Montego Bay subdivision has its bayfront boardwalk with three piers available for fishing along with canal front fishing and crabbing opportunities for anyone who's looking to catch their next lunch. The fish vary by season so let's have a look at what types are available annually:
Spring: In spring, Mackerel, bluefish, and sharks are active species in the spring months. Mackerel are especially active in March when they migrate up the Atlantic coast in large numbers. By mid-April, the mackerel move out and the bluefish move in, right behind them. During the fall months, the bluefish remain present and grow larger.
Summer: Summer is one of the most popular fishing seasons in the area, due to the warmer water temperatures, which attract all kinds of fish, including sharks, bigeye and yellowfin tuna, sea bass, flounder, wahoo, and marlin. The end of June marks the beginning of the white marlin fishing season, and July is the shark-fishing peak of the summer. Hammerheads, makos, tiger sharks, and blue sharks are often spotted hunting for bluefish near underwater canyons and sandbars.
Fall: Many of the same fish from spring and summer are still active during the fall fishing season in the local waters. You can expect to see common species, such as marlin, sea bass, and bluefish, as well as new species, such as sea trout and Atlantic croaker. These fish are usually found in areas close to shore, including bay areas, jetties, and shipwrecks near the coast.

Winter: Winter is one of the weaker seasons for many of the traditional catches in the area. With the cooling of the water, fish begin moving southward. A benefit of this tradition of southern migration is that it also brings some fish from the north. A frequent catch during the winter season is striped bass, one of the species that migrate through the coastal waters of the area.
All Year Around: No matter what time of year you go fishing in Ocean City, some fish are active year-round. Although the peak fishing season for tautog occurs in the late fall, you can catch them all year long in waters near the shore and bay areas like the Isle of Wight Bay. One of the main variables that influence fishing in Ocean City is the water temperature, and the general rule is that the fish are going to be less active when the water is cold and more active when the water warms up again.

If you want to be right in the water then look for the amazing surfing and paddle board options in Montego Bay and nearby Ocean City. Specific beaches have surf times available so keep an ear to the local radio or ask around at the local surf shops for a schedule.
Reason 5: The Small Town Feeling
The Montego Bay Civic Association is an organization dedicated to keeping the community a safe, respectable, and beautiful area for its residents and visitors to admire. Their mission is to "promote the common good and general welfare of the Community of Montego Bay" by welcoming new homeowners to the area, hosting events for the community, and maintaining the local pools for residents to swim and nearby beautification projects.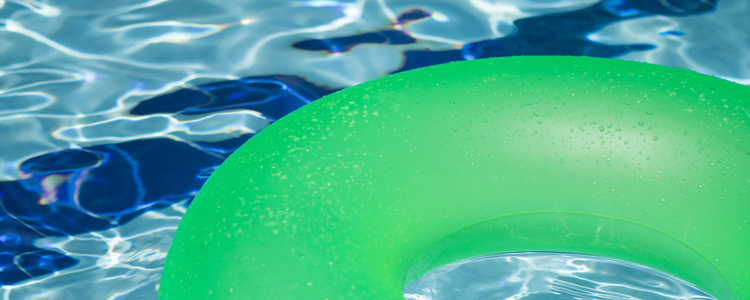 If safety is your concern, you won't need to worry in Montego Bay. The neighborhood features a streetlight at every lot which illuminates the night and provides a safer feeling. Another safety feature of the area is the nearby fire station at the main entrance of the subdivision that gives residents a sense of security.
The area also has a neighborhood watch program that helps the community work together at keeping out petty crimes like vandalism or theft. They've done a great job keeping Montego Bay's crime rate at a low level over the past few years.
Montego Bay is a great place to raise a family, make new connections or retire with your loved ones. It's a unique place that's perfect for anyone who loves to be by the sea. There are so many things that make the residents there love every day near the water and it's a great time to experience all the beauty that Montego Bay has to offer.
Looking for Oceanfront Condos in Ocean City, MD? How about an affordable Bayside Interior Condo? You've come to the best website for searching Ocean City, MD Real Estate. Now it's time to choose the right Realtor to meet your needs. Let me put my knowledge and experience to work for you.
View All Homes For Sale in Montego Bay, Ocean City