6 Reasons To Love Waterfront Living in Ocean Pines, MD
Posted by Mitchell David on Tuesday, December 6, 2022 at 7:43:42 AM
By Mitchell David / December 6, 2022
Comment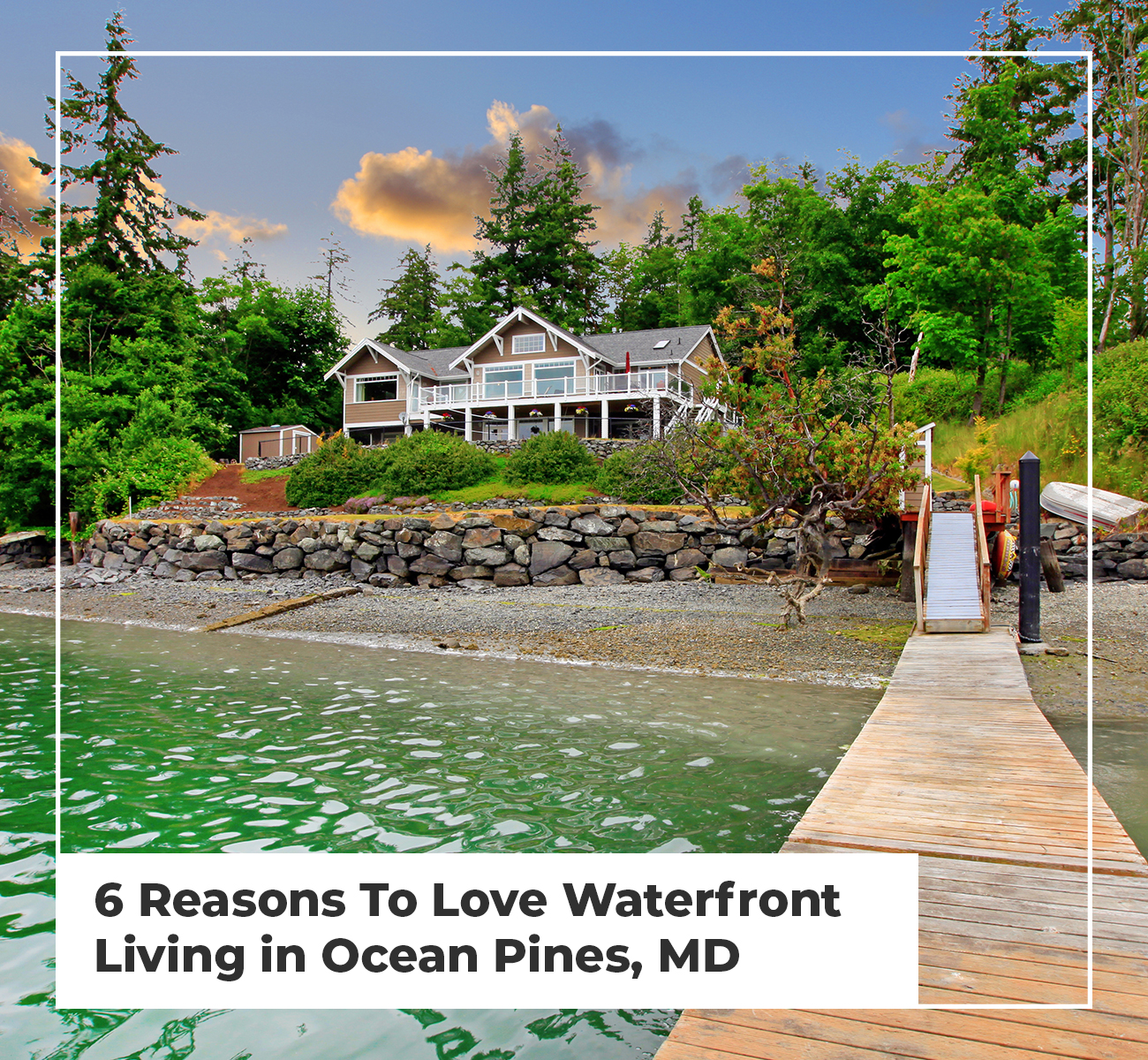 Ocean Pines is a beautiful small town that is tucked against Maryland's Eastern Shore. It's the perfect place for anyone who loves the water and wants to take advantage of all that living on or near it provides. Waterfront homes for sale in Ocean Pines, MD are a spectacular collection of charming seaside homes and luxurious oceanfront estates. While there are seemingly endless reasons to love living waterfront in Ocean Pines, MD, here are the top 6!
Unrivaled Natural Beauty
There's no denying it, Ocean Pines has some of the most beautiful waterfront views you will ever encounter. Whether it's a breathtaking sunrise or the awe-inspiring beauty that comes with watching the waves roll in, living on the water provides plenty of stunning views to enjoy.
When considering living in Ocean Pines, MD, there is no doubt that waterfront homes for sale will be worth checking out. Beyond the selection of style, size and price, the location offers a backdrop like no other!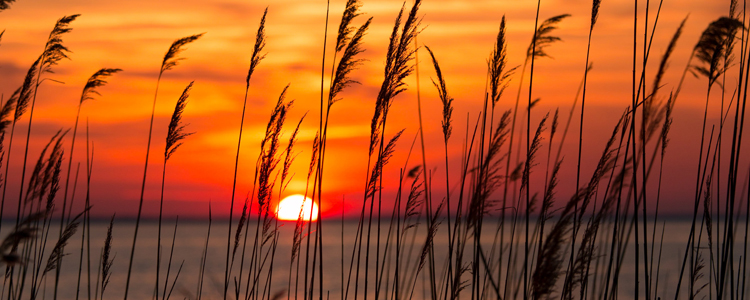 A Wide Variety of Real Estate Opportunities
Waterfront homes for sale in Ocean Pines, MD come in all shapes and sizes, making it easy to find the perfect home for your needs. From cozy cottages on the bay to luxurious oceanfront estates, you're sure to find a property that's just right for you.
No matter what your budget or lifestyle is, there's sure to be a waterfront home in Ocean Pines that's perfect for you. If you're looking for a smaller home with plenty of character, you'll love the selection of charming cottages available on the water. On the other hand, if you're looking for a spacious estate with plenty of luxury features, you'll find plenty of options too. Whatever your needs and wants may be, there's no doubt that waterfront living can provide them!
Outdoor Activities Galore
If you love the outdoors, then you'll definitely appreciate the abundance of outdoor activities that are available to waterfront homeowners in Ocean Pines, MD. From swimming and sailing to fishing and kayaking, there is plenty of fun to be had thanks to easy access to the water. Many of the waterfront homes in Ocean Pines can be found with private docks, making it easy to launch your own boat or jet ski and explore the area.
For those looking for a less active way to enjoy the great outdoors, there are plenty of fantastic spots for picnicking and strolling along the shoreline. While these activities can be enjoyed anywhere, there is something to be said about doing them while taking in the stunning views of the waterfront.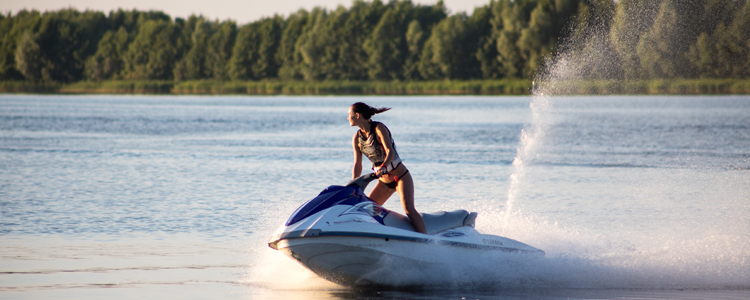 Tranquility and Relaxation
The peaceful, tranquil setting of living on or near the water can be a tremendous source of relaxation and rejuvenation. When you live in Ocean Pines, MD it's easy to escape from life's hustle and bustle and find the peace and quiet that you crave.
Made up of just under 13,000 residents, living in Ocean Pines allows residents to enjoy all the excitement and activity found in the popular resort destination of Ocean City without having to deal with the same level of crowds and traffic. Being on the mainland side of the bay also means that waterfront homeowners in Ocean Pines have access to a more laid-back lifestyle.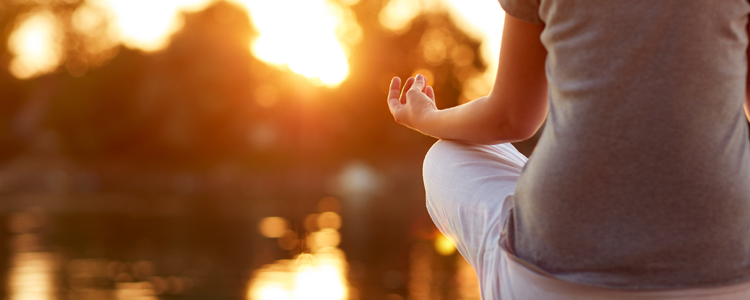 Great Investment Potential
In addition to providing homeowners with a beautiful and peaceful place to call home, investing in waterfront property in Ocean Pines, MD can also make for a great financial decision. Not only do these homes tend to hold their value, but waterfront properties often appreciate at a faster rate than other real estate investments.
Many of the waterfront homes for sale in Ocean Pines, MD are considerably more affordable than its counterpart in Ocean City, which allows for an easier entrance into the waterfront real estate market. While the bay makes us the location for a large majority of waterfront homes for sale in Ocean Pines, there are a number of winding inlets and small ponds encompassed in the boundaries of the town as well, all of which provide opportunities to be nestled against the water's edge. Whether your interests lie in purchasing a waterfront home for personal use or as a potential real estate investment, Ocean Pines is definitely worth considering.
Easy Access To Nearby Attractions
Living near the water in Ocean Pines also provides easy access to plenty of nearby attractions and destinations. Homeowners are only about 15 minutes away from the exciting vacation destination of Ocean City, which offers activities such as amusement parks, mini-golf courses, horseback rides, and more.
Additionally, for those looking for a calmer experience, there are plenty of opportunities to explore the nature trails and local marshes in Ocean Pines. Residents can also take a short drive north to Assateague Island where they can take part in beach activities or even catch a glimpse of the famous wild horses.
For golfers, living waterfront in Ocean Pines, MD also means you are near some of the area's best golf courses. Located in the heart of the town is the only Robert Trent Jones championship course found on Maryland's eastern shores. Offering both novice and avid players a challenging and enjoyable round, this course is just one of the many benefits of living in Ocean Pines.
Living on or near the waterfront in Ocean Pines provides its residents with an abundance of opportunities to enjoy the outdoors, relax and rejuvenate, create a great financial investment, and explore all that the area has to offer. It's no wonder why so many people are choosing to make this beautiful town their home. With the town's perfect location removed from the business of Ocean City, yet close enough to take advantage of its amenities, there's no better place than Ocean Pines to enjoy the benefits of waterfront living.
Beach Life Premier Team represents Maryland and Delaware's finest properties with exceptional skill using the most innovative technologies currently available. They offer ultimate privacy and security, speed, and efficiency. Their real estate experience has given them a clear understanding of the mindset of home buyers and sellers and a thorough understanding of the regional marketplace.
VIEW ALL HOMES FOR SALE IN OCEAN PINE, MD