The Top 5 Places To Rent Boats In Ocean City, Maryland
Posted by Mitchell David on Monday, October 4, 2021 at 10:29 AM
By Mitchell David / October 4, 2021
Comment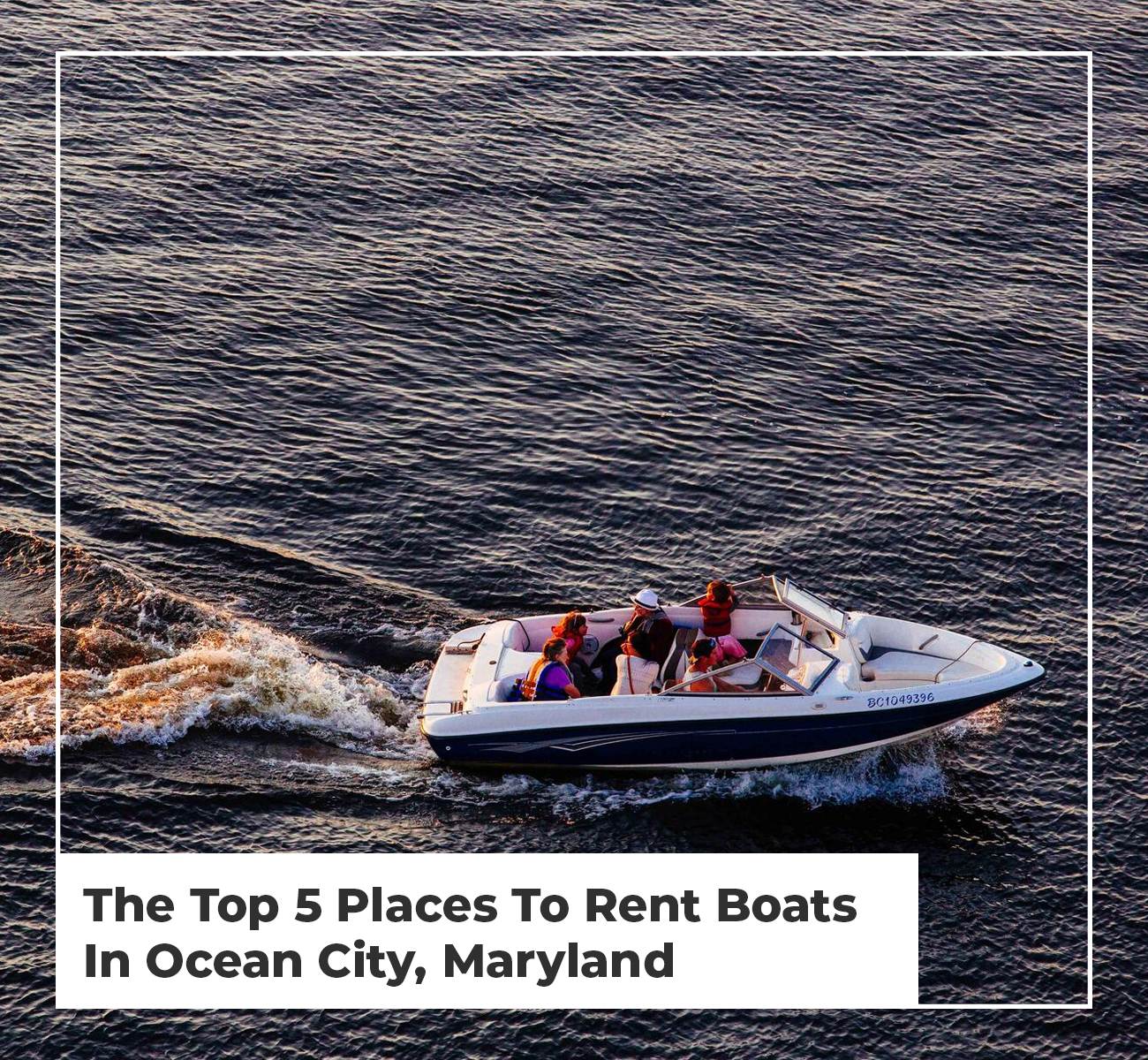 There's just something so very 'revitalizing' about the sea that makes it attractive to all kinds of people – Families on vacation, world travelers, even the most experienced sailors. Ocean City is a prime location to indulge in these exotic desires, being surrounded by a large body of water which Ocean City companies have used to build watersport business.
Today, we'll be going through the best places in Ocean City to rent a boat and go high-tide sailing, or perhaps something more subtle if you so desire.
1. Bahia Marina
Our first pick goes to a boat rental spot that is unlike any other. Located on Dorchester Street, Bahia Marina even allows customers to travel on a motorized tiki hut allowing you to taste exotic beverages whilst out on the water.
We recommend this location due to the variety of boats available. Small families may find themselves endeared to fishing boats for bonding time, whilst shop-owning fishermen may want to rent a charter boat to catch fresh tuna. For a casual day or night out on the waterfront, head boats can be rented as well.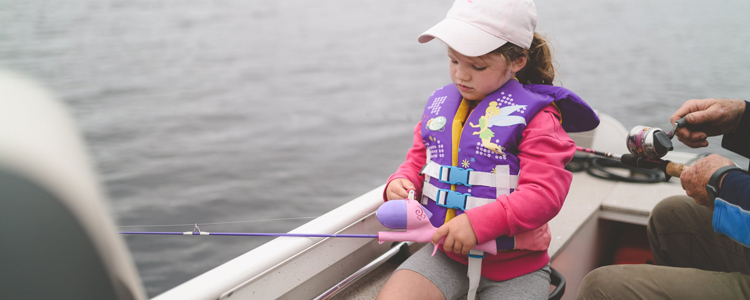 Customers praise Bahia Marina for its affordability. For example, renting a pontoon boat for 2 hours could set you back as little as $199. That may sound somewhat steep, but the longer your session, the greater the discount you receive – For example, whilst a 4-hour session should cost nearly $400 based on this rate, it will only cost up to $306 at most.
Bahia Marina is perfectly balanced for both boat variety as well as pricing, making it ideal for any party of any size. The only reason to not go here may be due to how busy it can be at peak times, meaning you may not have free roam over the waterfront.
2. Under The Bridge Watersports
Here we have a spot that is praised for its liveliness. Under The Bridge, Watersports is spoken highly of by customers due to' excellent food, live music, and overall friendliness of its' staff.
As the name would suggest, this location can be found underneath the Route 50 bridge making access to the water both quick and easy. They also allow you to arrive with – and use on the waterfront – your own boat should you have one.
We recommend this place due to the views available on the waterfront journey. Under The Bridge, Watersports prides itself on allowing customers to boat past million-dollar homes and dock on the beaches of Assateague Island where you can find pop-up bars and exotic restaurants.
If you're looking for an eventful ride as opposed to low prices and purely staying on the water, then this rental spot will have you covered. For an idea of how much a ride here will set you back, 2-hour rental costs $329, which whilst a lot more than our previous contender, it also comes with a lot more amenities and locations for a more adventurous experience.
3. Odyssea Watersports
If you've been following these blogs for any amount of time, it's possible that you recognize the name of this place. Odyssea Watersports qualified for our best Ocean City jet ski rentals list, and it also qualifies for the best boat rentals as well.
As mentioned in a previous blog, this location is better suited for larger parties such as celebrations or work-outings, so if you're in Ocean City by yourself or with a partner only, you may find yourself more endeared to other locations on this list.
The waterfront section used by this company also happens to be a hotspot for crabs. Many customers have reported a positive crabbing experience after renting cheap sailing boats to undertake this activity. Other customers speak highly of the larger pontoon boats, again making it ideal for celebratory events.
A niche feature of Odyssea Watersports, and one of the reasons why it made this list as well, is due to its' weather policy – Should the weather turn sour on the day of rental, customers are entitled to reschedule their visit free of charge.
4. Liquid Limo
The penultimate location on today's list goes to a place that is quite different from the others on this list. As opposed to renting a pontoon, sailing, or charter boats (though some of these are still available for rental here), Liquid Limo's calling card is a party 'limousine' boat that cruises up to 18 passengers alongside the length of Ocean City.
The limousine boat itself is rather fancy, with a 1600-watt sound system and LED lights equipped to the vessel to make the partying experience truly eccentric. There's also free Wi-Fi and a Bluetooth hotspot included, allowing you to broadcast your own music playlist through the speakers, though a DJ is stationed on board as well should a more random music selection be desired.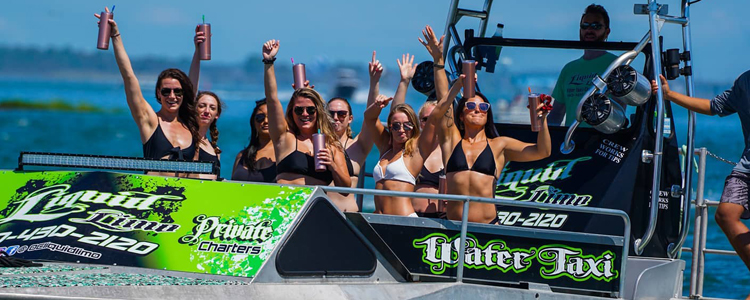 Aside from the unique novelty, we also recommend Liquid Limo due to its convenience – Parties who are staying at the nearby Fairfield Inn & Suites hotel can be picked up directly from the body of water that runs behind the building. This also means that you don't have to worry about taking public transport or walking back once the party is over, as the boat will drop you right back where it picked you up from.
5. 48th Street Watersports
With a vast selection of water equipment available for rental, 48th Street Watersports allows for a more direct and close-up experience with the waterfront.
Those who are wanting to get up close and personal with the water can rent kayaks, windsurfers, paddle boats, and sailboats, making for a smaller, cheaper, and more direct experience – So if you're looking for party boats or rentals with activities to do whilst out on the water, your best bet will be with a different location on this list.
In terms of pricing, a 2-hour paddle boat session clocks in at just $25, and an all-day paddleboard session costs up to $60 with hourly sessions costing even less. If your vacation budget is really tight, then 48th Street Watersports would be the ideal choice for you, as the waterfront experience is both cheap and personal.
They also offer waterfront 'tours' which are done on paddleboards, and you can even do a tour at night-time on a glow-in-the-dark paddleboard for just $30, so it's certainly a unique experience, but maybe not entirely accommodating for parties larger than a nuclear family.
Overall…
Ocean City is home to a great many undiscovered gems. In past blogs, we've explored its campgrounds and restaurants, but more recently we've taken a look at the main point of attraction: The ocean itself.
Whilst normally we like to remain unbiased about the picks on our lists, we have to recommend Liquid Limo if you are only going to choose one place on this list – A party boat straight to and from your hotel? It certainly sounds like a luxurious experience that cannot be passed up.
Always be mindful of your budget, though also be mindful that there are some experiences in life you may only get one chance at. "When in Rome, do as the Romans do," well, when in Ocean City, do as the locals do – Boating out across a waterfront can be done at various places throughout the world, though Ocean City is designed around the ocean itself, making for a natural and worthwhile experience that nowhere else can even come near to recreating.
Looking for Oceanfront Condos in Ocean City, MD? How about an affordable Bayside Interior Condo? You've come to the best website for searching Ocean City, MD Real Estate. Now it's time to choose the right Realtor to meet your needs. Let me put my knowledge and experience to work for you.
View All Homes and Condos For Sale in Ocean City