The Top 5 Seafood Restaurants In Ocean City, MD
Posted by Mitchell David on Tuesday, November 2, 2021 at 10:30 AM
By Mitchell David / November 2, 2021
Comment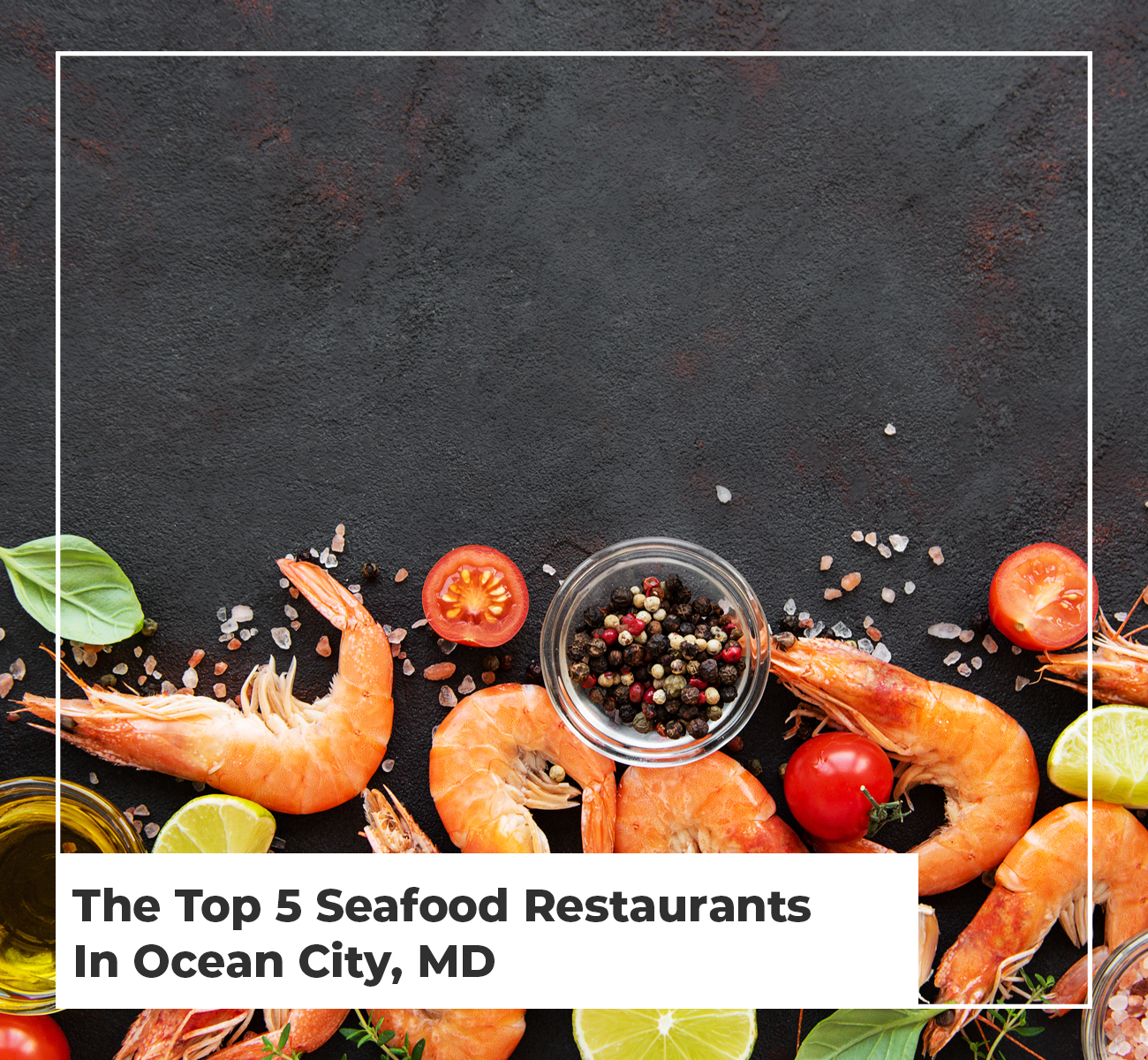 Finding the perfect seafood restaurant can feel daunting. Seafood needs to be cooked and prepared with the utmost care, knowledge and precision. Therefore seafood chefs possess a unique craft to create divine seafood dishes. A few things that are crucial to be aware of when you're choosing a seafood restaurant are the freshness of the food. Notice if the seafood is caught fresh and local and whether the chefs have trained in seafood cuisine or not.
Enjoy classic dishes like crab cake bites, shrimp and salmon. Explore the tastes and textures of various seafood like cod, tuna, clams and more. Seafood restaurants in Ocean City, Maryland, are plentiful. Choose one with high quality, locally caught food with chefs that have experience with seafood dishes, tastes, textures and more. Below are the top five seafood restaurants in Ocean City, Maryland! Have fun exploring and enjoying all they have to offer.
The Crab Bag
13005 Coastal Highway, Ocean City, MD | Phone No. 410-250-3337
For divine, mouthwatering seafood in Ocean City, Maryland, you must visit The Crab Bag. This quaint seafood restaurant serves the finest Eastern Shore-style seafood. The Crab Bag specializes in preparing and serving the best and largest Blue Crab. It also serves a delicious crab feast with a small fee per person. The crab that this restaurant serves is hand-selected based on size and weight to ensure the highest quality.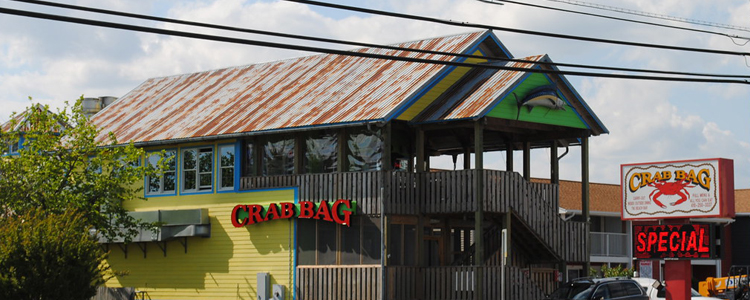 The Crab Bag is a great dine-in restaurant.It has a wonderful atmosphere and amicable staff that are helpful and quick. In addition, The Crab Bag has several carry-out specials, and they ship their crabcakes nationwide. Some popular menu items from this seafood restaurant are snow crab legs, spiced shrimp and ribs.
This seafood restaurant serves excellent sides as well. Enjoy dishes like fried clams, french fries and fresh corn on the cob with your net meal. The Crab Bag has won several awards and is known for its' quality of seafood and craftsmanship to produce such excellent meals.
Fish Tales
2107 Herring Way (22nd St.) Ocean City, MD | Phone No. 410-289-0990
Fish Tales is an incredible seafood restaurant in Ocean City, Maryland. In addition to this, it is also a great place to hang out, soak in the rays on a floating tiki and experience great dining. The atmosphere at the restaurant is casual, laid back, and relaxed. It has a homey sort of vibe. The restaurant overlooks the bay on 21st street, making dining a treat. Enjoy a delicious, savory meal while peering over the bright blue water.
Fish Tales offers a delicious and diverse menu with classic seafood favorites and traditional dishes. In addition, the restaurant offers daily specials and a great cocktail menu. Fish Tales also offers floating tiki bars to rent. The rent includes a cooler, ice, and captain. This is a great idea for bachelorette parties, date nights, and a beautiful afternoon.
A few delicious appetizers offered are chilled smoked tuna dip, steamed clams and Maryland crab soup. The chilled smoked tuna dip is a delightful combination of onions, bell peppers, cream cheese and sour cream. It is served with crisp pita chips. Fish Tales also offers a crisp vegetable garden and Ceasar salads along with ahi poke salad made with seaweed. A few popular entrees you'll find at Fish Tales are Fish-n-chips, seafood burrito and seared ahi tacos. Fish Tales is a definite must-try seafood restaurant in Ocean City!
Blu Crab House and Raw Bar
2305 Philadelphia Ave., Ocean City, MD | Phone No. 410-289-3322
Blu Crab House and Raw Bar is a vibrant hangout spot among locals in Ocean City, Maryland. Located right downtown, Blu Crab House and Raw Bar is walking distance to Ocean City's famous boardwalk. Choose between dining outside on the deck, on the beach, or inside for a casual, fun dining experience. Inside the restaurant, you'll find a seemingly never-ending bar with several bar stools to sit. There are a few tvs', and the ambience is contagious. Once you go to the Blu Crab House once, you'll want to go again and again!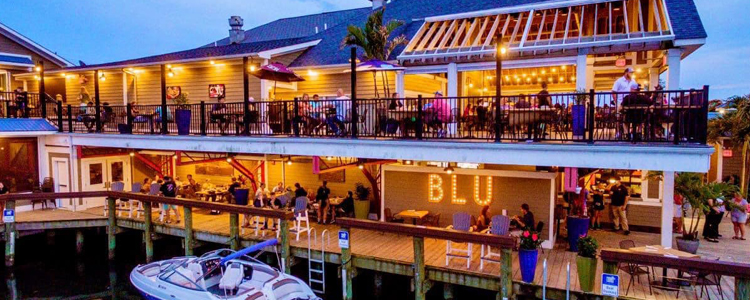 In addition to serving incredible seafood, the Blu Crab House and Raw Bar is also an active and proud member of the community. Walk in (no reservations required!) and enjoy one of their most popular dishes! Try their famous delicious, rich Blu crab dip. It is slathered in gooey melted cheese and served with salty pretzel bread. If you're in the mood for something spicy, try Poke Tuna Tacos! Blu Crab House and Raw Bar has a diverse menu with plenty of variety. It also has multiple crab feast options, so you can customize your entire experience. Enjoy your next seafood meal at Blu Crab House and Raw Bar.
On The Bay Seafood
4204 Coastal Highway, Ocean City, MD | Phone No. 410-524-7070
On The Bay Seafood is a delightful seafood restaurant. Using only the freshest of locally caught seafood, customers enjoy heavy blue crabs, boardwalk fries, steamed spicy shrimp and more. On The Bay Seafood is available for both dine-in and carry-out. Choose from their huge variety of crab-based appetizers, calamari and crab cake.
A few crowd-pleasers at On The Bay Seafood are fried butterfly shrimp, lightly dusted scallops and traditional chicken tenders. Add your favourite sides to your meal, like macaroni salad or corn on the cob.
On The Bay Seafood has a great vibe for casual dining. They use local caught, fresh seafood, creating the most delicious tastes and flavours!
Ropewalk Ocean City
8203 Coastal Highway, Ocean City, MD | Phone No. 410-524-1009
Ropewalk Ocean City is a beautiful seafood restaurant in Ocean City, Maryland. It has a very relaxed environment and is very spacious. Enjoy a regular happy hour from Monday to Friday, 2 pm - 6 pm. Ropewalk Ocean City uses only the freshest ingredients! This chic eatery's local favorites are crab and artichoke dip, crab cake egg rolls, Patrick Henry Filet Mignon, steamed shrimp, and snow crab.
Ropewalk Ocean City features a diverse menu with plenty of options, including a fantastic kids' menu. This quaint family-owned restaurant has done its best to ensure the best food and the best service.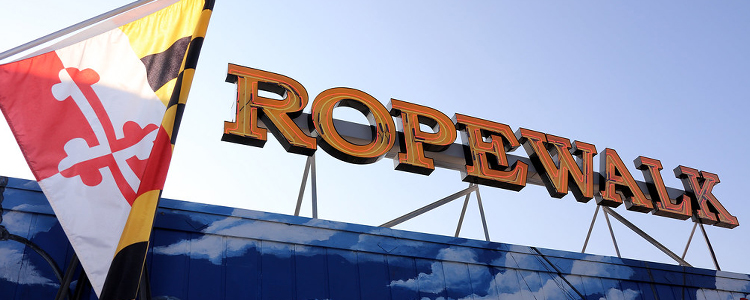 Quick Recap
Ocean City, Maryland, is home to some of the best seafood restaurants. These five mentioned above are delightful, family-friendly and use locally-sourced seafood. They do everything to ensure quality seafood and superior customer service with amazing dining or carry-out experiences.
Looking for Oceanfront Condos in Ocean City, MD? How about an affordable Bayside Interior Condo? You've come to the best website for searching Ocean City, MD Real Estate. Now it's time to choose the right Realtor to meet your needs. Let me put my knowledge and experience to work for you.
View All Homes and Condos For Sale in Ocean City