The Best Ocean City Blogs/Resources to Follow
Posted by Mitchell David on Thursday, May 13, 2021 at 1:15 PM
By Mitchell David / May 13, 2021
Comment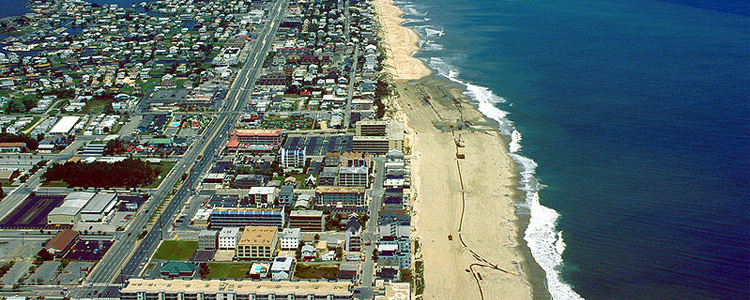 Blogs can be a great resource to an endless number of people looking for important information to educate themselves on a certain topic. Other reasons people may be drawn to a blog are to find top restaurants in their city, tourist destinations, or getting help in choosing the right school for their child/children. Blogs are also a great way to increase traffic and send more quality leads to your website. Whether you are looking for things to do, trying to find a good hotel or become more educated in a certain topic, here are some of the best blogs for you to follow in Ocean City.
View All Homes for Sale in Ocean City, MD >>>
Ocean City Maryland Blog by Ocean City Maryland Hotels
OCMDhotels provides its readers with blog content regarding vacation spots and ways to save on hotels and more during Fall. They focus on the benefits of Ocean City and paint a picture for its readers. For example, they discuss the mild temperatures and warm ocean for its guests to dive in and enjoy. You will find one of their blogs discussing recipes from some of Ocean City's favorite restaurants! Now that's a blog I think we can all enjoy.
Explore Ocean City Blogs
A blog that offers its readers a plethora of opportunities. Exploring Ocean City blogs will allow you to find activities that are toddler-friendly, show you the best parks in town, a list of open restaurants and more. More importantly, they showcase the celebrations of St. Paddys Day, Film Fest, Kite festival and more. This would be a fantastic blog for any visitor trying to plan their stay in the city. Not only is this a great blog for any visitor coming into the city, but they discuss important topics for the locals as well. Need learning ideas for the kiddos? Explore Ocean City has you covered. Maybe you just moved to the gorgeous waterfront city and are looking for the hidden gems to scope out, this blog has all the secret hangout spots for you to experience. This website offers you an abundance of blogs; they upload several each month!
Ocean City.com
An abundance of articles for anyone looking for pertinent information in Ocean City. You can find a whole article that is dedicated to the Shrimp Boat, a popular spot by local patrons looking for a delicious seafood meal. If you are tired of lounging on the beach and want some activity, hopping onto Ocean City.com lets you read all about Odyssea Watersports which is sure to get anyone excited for their next water adventure on a jet ski, pontoon boat and more. This website is another great place to stay in the loop for upcoming holidays and celebrations.
Ocean City, Maryland
The official website for Ocean City, Maryland, so naturally you will want to be a follower if you want to stay in the loop. Learn historical facts, learn all the fun things the city has to offer for those winter months and more. Looking to get married, they even have a blog for that. The blogs offered on the official website for the city aren't just for the local and long-time residents of Ocean City, there a plethora of information pertaining to tourists and people coming from close by towns/cities looking for a fun day trip. There is even a blog discussing all the fun things to do in the city on a rainy day!
Beach Life
A great guide for not only exciting things the city has to offer but an awesome place for real estate findings. On this website, you will find blogs pertaining to real estate and how to find a great Real Estate Agent, the best condo buildings to live in, and provides information on all the closing costs associated with purchasing a home. If you are looking for the perfect place to call home, this is a website for you. You will find blogs giving you insights on the perfect place for you and your furbaby companion and tips for having a stress free transition from your old home to new. Once you have found the perfect home, you will want to come back and check out all the great blogs showcasing all that Ocean City has to offer like their restaurants that offer mouthwatering meals and unique places to see such as the life-saving museum.
The Dispatch
Another news outlet is The Dispatch website offered free of cost, 52 weeks a year. A one-stop shop kind of deal, with its top stories, beach living, community news, and more. The Dispatch has even dedicated a page just for the students of Ocean City to showcase the talents and achievements of the young generation living in the waterfront city. A plethora of articles by a Dad writing about his experiences and titled "Fatherhood Adventures".
With almost everyone having a smartphone on them at all times while outside of their home, having references like the ones above is a great tool. Whether you are looking for something to do in Ocean City or trying to find a restaurant with a breathtaking view of the water, the above blogs and references will be sure to assist you!