The Ultimate Guide To Buying A Waterfront Property
Posted by Mitchell David on Thursday, April 29, 2021 at 7:35 PM
By Mitchell David / April 29, 2021
Comment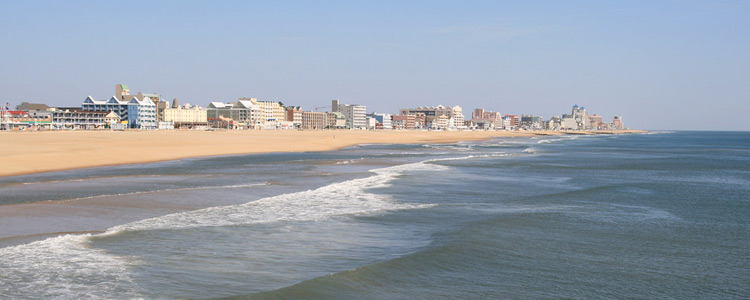 Many people dream of living somewhere that they can just walk out and drink in the spectacular views of the ocean or lake surrounding their property. This picturesque setting gives homeowners a sense of resort-style living on their very own private oasis. Generally, waterfront properties are a little more expensive than the typical home found among real estate listings, but really, that luxury is completely worth it!
View All Waterfront Homes for Sale in Ocean City, MD >>>
Waterfront properties can be found along coastal cities, lining the shores of vast lakes, or even along scenic rivers. No matter where you're looking to settle down, unless of course you're more of a desert-dweller, you're bound to find some beautiful opportunities to acquire a vacation-style waterfront home.
Whether you're looking to relocate, acquire a private vacation home, or searching for your ideal retirement property, there are a few things to factor into your considerations when looking at waterfront properties. To help with your purchasing process, we've compiled this handy guide to help you in your search for your dream waterfront home.
Know Your Properties
To start off, it's best if you fully understand the difference between each type of water-based properties, as there are a few different options. The very definition of waterfront property includes any land located along the edge of any body of water. The differences occur when it comes to the type of water where the property is situated and the accessibility to that water.
The three main types of property surrounding bodies of water include:
Waterview - This means that from your home, you can see the water but your property does not sit directly along the banks of the water. These properties are one of the more affordable properties, as you get the benefit of the incredible views, but you don't get direct access.
Water Access - This means that you can easily get to the water via a shared pathway, beach, or pier. Many of these properties offer dock access and are excellent options for those who own a boat. Sometimes the method of reaching the water is public and sometimes it's private. If you're looking for private access, be sure you inquire about this detail before making any decisions.
Waterfront - This is the ultimate luxury: direct access to the water. Depending on the type of water your home is situated on, this may be in the form of a private dock, boathouse, or beach right on your property.
If you're searching for a true waterfront property, make sure your land backs right onto the water instead of just including the views or the access. Not all properties are listed specifically as "waterfront" as some are listed based on the type of water that the home interacts with. This could be in the form of beachfront property, which backs onto a beach with access to the lake or ocean beyond, or maybe a lakeside property nestled along the shores of a man-made or natural reservoir. If you become familiar with the different terms, you'll be able to spot the properties you want to check out among the many listed waterfront homes.
A Step-By-Step Guide
Home-buying can be an intimidating experience no matter what type of property you're looking for. Add in the maintenance and upkeep of a property on the water, and there are so many factors that may slip your mind in the process. To make things a little smoother for you, we've put together a few simple steps to keep in mind when looking at waterfront properties.
1. Find an experienced agent. Not all real estate agents have experience with waterfront properties, while some dedicate their careers to this wonderful type of home. When you begin the process of purchasing a home, one of the first things you want to do is find an agent to assist you in what can be an overwhelming process.
Someone who's familiar in dealing with waterfront properties will know all the right questions to ask, particularly when it comes to the wear and tear of the structure due to the proximity of the water, they will be able to provide information about the surrounding water including what the bottom of the water is like, whether the shoreline is rocky, muddy, or sandy, and what recreational activities are allowed on the water, and they will give you an idea of the demographic of your potential neighbors.
2. Carefully inspect and walk the property. When you're dealing with a property near the water, there are different maintenance requirements expected compared to a typical, land-locked home. While you're touring a potential property, keep an eye out for potential damage caused by the proximity of the water. For example, oceanfront properties will have the potential of corrosion on the exterior structure due to the salty air. Excess moisture in the air can also lead to more mold or mildew issues, so be sure to ask about any current or reoccurring issues before you make any decisions. If the house includes a basement, you'll want to inquire about water seeping in or any possible flooding during heavy rains.
3. Look into the shoreline's history. It's good to know where your shoreline comes from and how exactly it used to look. As water and dirt mix over the years, it's possible for the shoreline to move. Getting a look at what the property looked like in the past will give you an idea of how it could look in the future.
If the shoreline is receding or has moved farther out on your property, that means that over time you may end up having to walk quite a ways to reach the water. Or, if your property includes a dock, your boat may end up hitting rock bottom.
If the shoreline is gradually sneaking up onto your property, that could mean trouble down the road. As the water level rises, it encroaches on the house and could possibly infiltrate its space, causing a great deal of water damage. A rising water level is a sign that maybe you'll want to pass on this property.
4. Make multiple visits. If you've found a property that you love, meaning the house checks all your boxes, the water is perfect for your recreational activities, and that view is just to die for, you're going to want to make a second or third trip to see the property. One thing to keep in mind when you book your return visit is to go at a different time of the day. If you saw the property during the day, try to go around sunset. If you first toured on a weekday, come back on the weekend. This will allow you to view your potential home in different lighting and get a feel for how busy the area and the water are on the weekend. This will help you to truly envision yourself living there.
5. Check out the insurance requirements. Waterfront real estate is a tad more complex than traditional real estate, particularly when it comes to the insurance requirements. Waterfront properties need to take into account the increased risk of flood damage, potential hurricane and earthquake damage, as well the natural wear and tear caused from living near the water, particularly the effect of salty air or added moisture in the air.
Due to the added risk to waterfront homes, the insurance is typically more expensive than a generic property. As such, you need to understand just how much you'll be investing in insurance and factor that into your budget before signing any paperwork. Your realtor, especially if you chose someone with an extensive background in waterfront property, will be able to advise you on the appropriate insurance needs for your waterfront property.
6. Be aware of any hidden costs. Every home comes with its own share of expenses and hidden costs that you may or may not have anticipated when you set your budget. It's best to be as prepared for these expenses as you can when you so we'll lay out a few costs you may not have thought of.
When it comes to waterfront properties, you need to consider:
water and sewer rates (which can be more expensive than inland rates)
boat dock and lift fees
septic tank fees (as well as the costs of upkeep)
added lawn maintenance
lease lots (if the government owns the lake as well as the shoreline, you'll need to lease the land)
bulkhead maintenance (the upkeep of the barrier between the water and the land)
7. Come up with a strategy for your property. This is particularly important if you're searching for a part-time property. If this is going to be your home-away-from-home, you'll need to devise a plan for what you'll do with the property while you're not occupying the space.
Many people find that the cost of owning a second home is a little too much for their budget and so they rule it out as an option. But there are definitely ways to rake in a little extra cash to help with the financial burden of owning two properties. Plenty of people opt to rent out their homes while they're not living there. If you're comfortable with other families living in your home, this is an excellent option to help pay for utilities and property taxes.
8. Consider a resort property. A great way to cut back on the maintenance and stress of caring for waterfront property is to look into properties attached to a resort. The area may be busier than a private property out on the lake, but you'll get the added benefit of a wide range of amenities that come with the resort. You'll likely have access to the resort's swimming pools, restaurants, and gyms.
If you're considering a property in a resort and you're looking to keep it as a vacation home, you can rent out the property while you're not there. Oftentimes, the resort will even help you find renters for a commission. Some of these properties may cost more upfront due to the additional services that come with the home, but many homeowners agree that the extra amenities are worth the price.
Finding the perfect waterfront home takes a lot of patience and effort but if you can find that sweet spot, it's totally worth it! Living on the water is the epitome of rest and relaxation and is worth the hassle of searching through the many available options. With the right real estate agent on your side and a bit of know-how when it comes to what you should look out for, this experience can be exciting and relatively stress-free. The amount of locations that offer a variety of beautiful waterfront properties allows some flexibility to those looking to find their dream home. It can be an arduous task, but for those willing to stick it out and do the proper research, the pay off is incredibly rewarding!