Revealed: The Top 10 Restaurants in Ocean City, Maryland
Posted by Mitchell David on Thursday, April 29, 2021 at 7:21 PM
By Mitchell David / April 29, 2021
Comment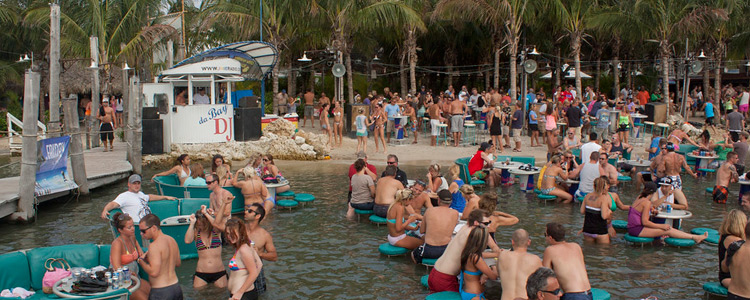 Ocean City, Maryland is one of the top vacation areas in North America. Stunning beaches, a world-famous boardwalk, plenty of family-friendly activities, and some of the best restaurants along the east coast can be found in the popular oceanside city.
View All Homes For Sale in Ocean City, MD >>>
From freshly caught seafood to amazing authentic dishes, there are a plethora of mouthwatering options which are sure to tantalize any taste bud. Below is a list of the top 10 restaurants to try in Ocean City, Maryland.
The Shark on the Harbor
12924 Sunset Avenue, Ocean City, Maryland
Located along Ocean City's west side, just across Ocean Gateway, one will find the upscale eatery known as The Shark on the Harbor. Known for its locally sourced ingredients, seafood served at The Shark on the Harbor is collected from the marina which is located right outside the restaurant's front door - it doesn't get much fresher than that! Along with the unique menu, Shark also boasts an extensive wine list that is sure to complement any plate perfectly.
Serving both lunch and dinner, visitors of The Shark on the Harbour can enjoy beautiful bay and harbor views from the dining room. Open year-round, Shark features a number of daily specials which include $6.99 lunch plates or $20 Thursday night lobsters. Check out the entire menu at The Shark on the Harbour.
Seacrets
117 49th Street, Ocean City, Maryland
It's no secret that Seacrets is a must-visit when in Ocean City. More than just a restaurant, Seacrets is a popular bar night club as well. The tasty restaurant is known for its vibrant Jamaican-inspired dishes and cocktails which are as colorful as they are flavorful.
Offering a full menu, many of the dishes served at Seacrets are fresh seafood inspired options. Delightful crab dip, jerk shrimp, pan-roasted clams, crab toast, and Maryland crab are just a few of the most popular seafood dishes with a Jamaican twist.
As unique as the menu that Seacrets offers, nothing beats the view. Diners can choose to enjoy water seating directly in the bay, providing unobstructed views. Though Seacrets may be the place to be when the sunsets, it is also a great family-friendly stop during the day! Check out menu options, live musical performances, and more at Seacrets.
Ristorante Antipasti
3101 Philadelphia Avenue, Ocean City
Transport your taste buds all the way to Italy in just one bite. Ristorante Antipasti is an authentic Italian restaurant that believes the best ingredients make the best dishes. Delectable meals are complimented with fine wines and refreshing cocktails.
Popular menu items served at Ristorante Antipasti include the signature dish Timballo Di Mamma as well as house-smoked salmon, clams in olive oil, garlic and white wine, lamb chops, or the jumbo shrimp. Regardless of what catches your eye, one can be sure that their meal was freshly crafted and thoughtfully plated.
Once a Wendy's restaurant, Ristorante Antipasti is owned by Fausto DiCarlo. Considered a top chef, DiCarlo and Ristorante Antipasti have been the recipient of a number of awards, one of which was Food Networks Choice for Award-Winning Timballo. Find out more about what makes Ristorante Antipasti a must-try here!
Delmarva Boil Company
14308 Coastal Highway, Unit 5, Ocean City, Maryland
"The Best Pot on The Beach." This unique dining experience lets you choose from an at-home catering experience or a take-out option that includes a DIY low-country boil pot-to-go. They also offer the same great product included in the low-country boil pot to go that can be cooked in-house and ready for pick up, if you aren't looking for a DIY experience.

When you are visiting the beach, it is fitting to want a fresh seafood dinner, and Delmarva is here to deliver. Their pot boil consists of a jumbo shrimp succulent, spicy andouille sausage with red-bliss potatoes and corn on the cob, mixed with sweet Vidalia onions seasoned to perfection with their very own in-house special blend. Your boil will be served with Delmarva's own cocktail sauce.

Thinking about adding more seafood goodness to your boil? Ask to add in some snow crab legs, clams, mussels, oysters, or even lobster tails.

If great seafood with a unique approach wasn't enough, Delmarva has partnered up with OC Bay Hopper for a private boat charter and their famous seafood broil. This experience will be available, only for the month of September and will include a trip to the sandbar while the people at Delmarva prepare their famous low country-boil for you to enjoy on the beach in private. This experience is 3 hours and has a flat group rate of $400. If you are interested in finding out more information on this one-of-a-kind experience, click here.
Coastal Smokehouse
12513 Ocean Gtwy, Ocean City, Maryland
A new smokehouse that opened its doors in 2021, bringing fresh premium grade steaks to Ocean City. The chefs at Coastal smokehouse specialize in char-grilled and aged to perfection prime cuts of beef.

You will get a first-class dining experience at this smokehouse with menu options that include a flounder sandwich, a chicken burger, and a smokehouse club. If you are looking for dinner plate options you will find a low-country fish and chip plate, ribs, salmon, and more. With a vision of bringing fresh premium grade steaks, the owners of the coastal smokehouse were sure to include many options for you steak lovers. Sirloin, rib-eye, and T-bone are just some of the mouth-watering steaks you can find on this menu. For more great food choices, you can check out their online menu.
Sahara Café
1901 N Baltimore Ave, Ocean City, Maryland
Less than 1 mile from the beach, and a recipient of the 2020 Travellers' choice award, is the Sahara Café. Serving American diner cuisine, you can choose from an all-day breakfast, and lunch until close. The list of Sunshine Breakfasts is endless, with pancakes, Belgium waffles, French toast, specialty items, and omelets. You will even find fresh fruits and cereals on what seems to be a never-ending menu.

While browsing for lunch, you will find sandwiches such as the Southwest Chicken and Philly cheesesteak. Sahara offers cheeseburgers, triple bacon burgers, a shrimp spinach salad, and more. Find all that Sahara has to offer here.
Layton's Family Restaurant
1601 Philadelphia Ave, Ocean City, Maryland
Family-owned and operated, located in the heart of Ocean City under a mile from the beach is Layton's family-style restaurant. Robert Layton and his wife Peggy moved from Cambridge, Maryland in 1959 where they purchased their lot and started a coin-operated laundromat, three-car car wash, and a portable golf course with 18 holes. In 68 they introduced their first donut and in 1983, the couple launched their restaurant. 52 years later Layton's is now the restaurant everyone loves and knows.

You can find a variety of donuts, pastries, and muffins that change daily. Just looking at the menu will have you drooling. Some of the donuts they offer Vanilla Peanut, Chocolate Coconut, Bavarian cream-filled, Boston cream, and more. Check their website for daily specials.

Along with their specialty donuts and other delicious baked goods, Layton's offers a variety of egg options such as omelets and egg benedict. You will also find Belgium waffles, pancakes, French toast, and a kiddie menu.

Orders of chicken finger baskets, buffalo shrimp baskets, and more can also be made if you are looking for a good lunch by the beach. There are also burgers, tacos, wraps, and more.
Blu Crabhouse & Raw Bar
2305 Philadelphia Ave, Ocean City, Maryland
This has the unique and electric flair everyone needs after spending their afternoon on the boardwalk. Blu has many Ocean City favorites on their menu, steamed Maryland blue crabs, shrimp, clams, and crab cakes. You will also find a rotating oyster bar as well as their unique specialty drinks. More thirst-quenching adult drinks being offered are the local, specialty craft beer specials.

Flavorful Poke Tuna tacos, boom boom shrimp, and pizza bites are some of the starter choices. Other favorites that will have your taste buds satisfied include their All-You-Can-Eat Crab Feast. There are steaks offered and seafood stuffed shrimp. If you want a dinner that doesn't include seafood, you can choose from pasta or a chicken bruschetta. For a truly unique dining experience with a relaxing ambiance, take your dinner to the outdoors while sitting on their outdoor deck, or beach.

Blu Crabhouse & Raw Bar will host your private event while delivering their unique and electric flair everyone will be sure to enjoy. For more Blu goodness, you can check out their website.
Harrison's Harbor Watch Restaurant
806 S Atlantic Ave, Ocean City, Maryland
A restaurant that prides itself on purchasing the highest quality of hand-tongued oysters from local waters for their locally famous oyster stew.

You will find in-season fish such as the flounder, mahi-mahi, swordfish, and tuna being served fresh, the same day they are pulled off the boats. Their seafood isn't the only menu item that is being served fresh. During the summer months, weekly trips are being made to the Laurel produce market to handpick crisp corn, juicy beefsteak tomatoes, and watermelons.

Harrison's Harbor Watch Restaurant has one of the best views in town, located on the southern end of the boardwalk. Dining here, you will be overlooking the Inlet and Assateague Island. A must-see for any local or tourist.
28th Street Pit and Pub
28th Street and Coastal Highway, Ocean City, Maryland
Ocean City's smokehouse is located 1.5 miles from the beach offering a full bar with a TV and premium smokehouse favorites. Offering in-house or off-premise catering, with a handful of mouth-watering favorites. For more catering, you can visit 28th Street Pit and Pub.

Premium menu items being offered by 28th street Pit and Pub: appetizers such as nachos, smoked wings, seafood skins, chili mac, and more. Order a chicken salad sandwich, Cuban sandwich, or buffalo sandwich for lunch. Entrees for dinner: Hot Turkey platter, beef brisket, and Fish and Chips.

You can order a pig-out, for an outdoor family gathering for $40 which includes a rack of ribs, half BBQ chicken, brisket sandwich, fries, and slaw.

There are many delightful restaurant options here in Ocean City. If you are a tourist, you will have no problem experiencing a unique and truly delicious meal. If you make it through this list, you will be sure to have a couple of favorites to visit a couple more times before leaving. As for the locals, you will always have somewhere to go where taste buds are satisfied.