Oceanfront Condos for Sale in Ocean City, MD
Oceanfront Condos for Sale in Ocean City, MD. If you would like more information on any of these Ocean City listings, just click the "Request More Information" button when viewing the details of that property. Located between the Atlantic Ocean and the Isle of Wight Bay, Ocean City is a small, yet thriving, town in Maryland...
Jump To: Oceanfront Condos Listings | Ocean front Condos Info | Contact Us | Create An Account
Oceanfront Condos In Ocean City, MD - Condos For Sale
Gearing up to buy or sell a home soon in Ocean City? Call Mitchell G. David at 443-614-7048. Your Oceanfront Condos Ocean City realty team is here to help navigate the Ocean City real estate market.
Location Of Oceanfront Condos
Located between the Atlantic Ocean and the Isle of Wight Bay, Ocean City is a small, yet thriving, town in Maryland. It's well-known for the miles of sandy beaches, boardwalks, restaurants, boutique shopping, and popular hotels. The Ocean City, MD boardwalk features amusement park rides, boats for rent, and residents can go kayaking to Assateague Island. Ocean City, MD attracts manytourists each year because of the beautiful scenery and lifestyle.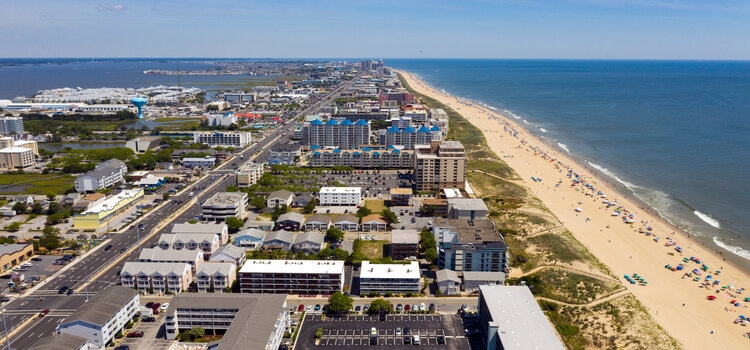 The homes for sale in Ocean City, MD consist primarily of low-rise and high-rise condominium buildings. The tall towers of these Ocean City condos overlook the boardwalk and ocean beyond, offering stunning views while the more subtle Ocean City condo buildings provide residents with front-seat views to the beach and ocean horizon. It's no mystery as to why these beautiful condos of Ocean City are highly sought after and are one of the most desirable residences in Maryland.
About Oceanfront Condos In Ocean City
When a residence is listed as "oceanfront" it means that the lucky buyer will gain access to a beautiful home that faces the shores of the surrounding ocean. In this case, Ocean City's ocean front condos lookout along the stretch of boardwalk that has made Ocean City famous and the vast ocean waters that seem to stretch on forever.
Many people confuse oceanfront with beachfront condos, though Ocean City, MD features a selection of both. A beachfront condo means you step onto the sand just a few steps outside your door; you are right on top of the beach. Oceanfront means your home is facing the ocean, has a view of the sea. Beachfront homes are typically one- or two-storey homes, set ground-level with the beach. Whereas an oceanfront home means you can have spectacular views from up on the 15th floor of a luxury condo building.
Homes for sale in Ocean City, MD are made up of a diverse selection of housing. One of the most popular real estate options in Ocean City, MD is condo units. These Ocean City condos for sale come in all shapes and sizes! Ocean City, MD is known for its diverse collection of beachfront, oceanfront, and oceanview condo buildings that come in a wide range of prices so anyone can achieve their dream of the condo lifestyle along the beach.
Ocean City, MD's ideal location makes for a strong and competitive real estate market, though not unattainable, and consists of a wide range of affordable oceanfront Ocean City condos for sale. The area is highly desirable due to the gorgeous condo buildings, easy access to amenities and entertainment, and endless dining and shopping possibilities so if you're hoping to join the ranks of Ocean City, MD condo-owners, be sure to sign up for email alerts of Ocean City condos for sale so you don't miss a single open house or opportunity!
Living In Ocean front Condos In Ocean City, MD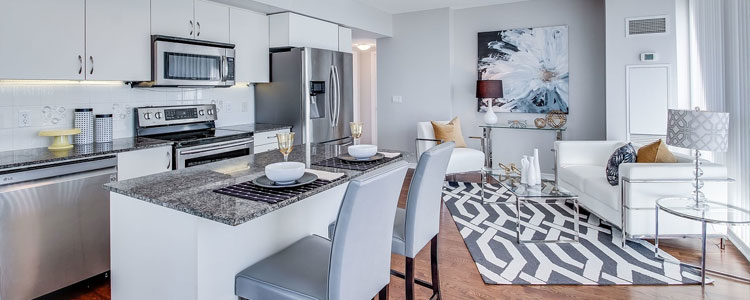 Real estate in Ocean City, MD is dominated by gorgeous condominium buildings. Many of these properties offer stunning views from the oceanfront condo units. Facing the majestic ocean waters, residents can gaze out their windows and watch the sun bounce off of the unpredictable waves of the sea.
Price Range:
Looking at recently sold condos in the area, we can get a good idea of what to expect when it comes to the cost of real estate. Ocean City condos for sale start around $150,000 for a basic condo unit and more luxurious and stately homes can cost an upward of $1.8 million. Interested homebuyers who want to purchase investment properties have the option to purchase entire buildings for anywhere between $2 million to $14 million.
Property Type:
Many of the recently sold homes in Ocean City, MD were condos. While the state of Maryland is known for its bungalows and colonials, Ocean City condos are not shabby either! Condo buildings dominate the market here. Oceanfront condominiums come in a variety of styles from luxurious high-rises to quaint cottages on piers that stretch out over the ocean waters below.
These beautiful condos have between one and four bedrooms and one and three bathrooms. Many of these condo developments are quite new and feature top-of-the-line appliances and accents. Open-floor layouts and large-scale windows allow the natural light to flood the rooms.
Features:
Many ocean city residential real estates offers a variety of fantastic features as well. Ocean City, MD consists of numerous condo buildings featuring restaurants, bars, and lounges on the ground floor of the building. Residents can also benefit from exclusive memberships to the building's fitness center, pool, and sometimes sauna and steam rooms.
Many of these homes have balconies that are perfect for stargazing or sipping morning coffee. The units are also filled with expansive windows that allow the sunlight to brighten up every room in the home. If you're a fan of hosting family and friends for a dinner party, condos are an excellent option as you can serve your dinner with a view! Oceanfront real estate is a highly competitive real estate option and is the height of luxury and certainly the envy of many who is looking at relocating to Ocean City, MD.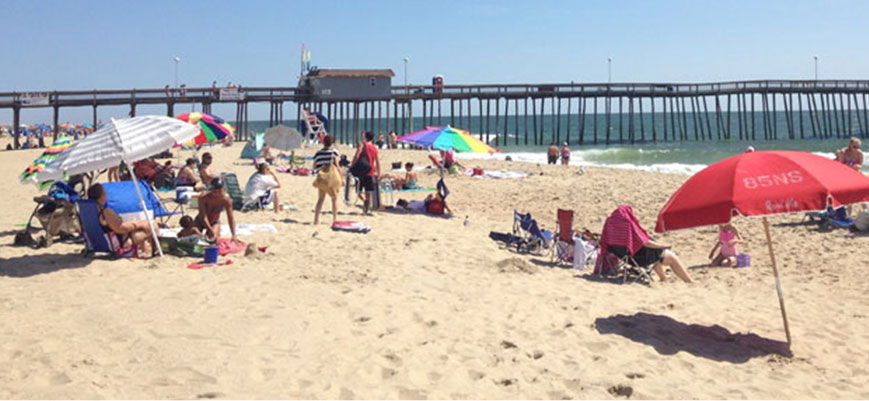 This resort-style region of Maryland is incredibly attractive to homebuyers year-round. The area is filled with permanent residents, but Ocean City, MD is also a fantastic summer or vacation home. Plenty of residents purchases a beautiful oceanfront condo to get away from the hectic everyday living during the rest of the year and spend the warm summer months relaxing on the beach. Again, if you're hoping to join the many that call Ocean City, MD home, be sure to get email alerts when the opportunity pops up so you don't miss out on open houses to explore the possibility of your luxurious, condo lifestyle.
Neighborhoods In Ocean City, MD
Ocean City, MD is conveniently located and features a booming real estate market. While it's a prime location for retirees and families, a wide variety of residential options are available for people of all walks of life who choose to call Ocean City home. Ocean City, MD has it all. There are several desirable neighborhoods featuring a number of homes for sale to choose from, and they all feature a tight-knit community atmosphere.
Ocean City, MD is home to approximately 7,000 residents who wish to live in the lap of luxury along a sunny beachside paradise. With over ten miles of beautiful beaches, it's no wonder why Ocean City, MD is considered among the best in the United States and hosts around 8 million visitors each year.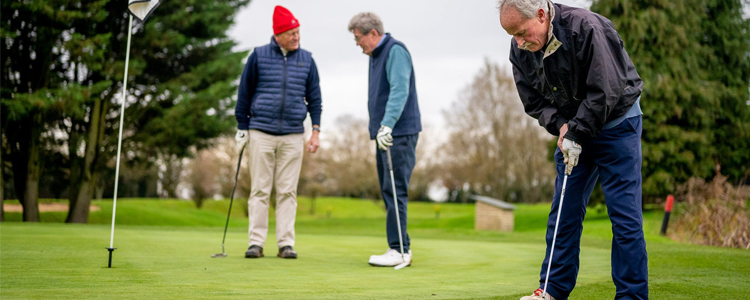 With over 200 restaurants, 17 golf courses, and three miles of exciting boardwalk complete with numerous attractions, residents of Ocean City, Maryland, are rarely bored. Along the ocean, the promenade offers countless hours of fun. Locals and visitors alike can partake in multiple activities including amusement park rides, boating, kayaking, and more. The boardwalk is home to several arcades for both children and adults alike to enjoy. Live music is not hard to find, with a mix of eclectic local artists showcasing their talents at dozens of local bars and restaurants. The mix of sun and sand along with spectacular music is one of the best ways to spend a warm, sunny day.
The climate in Ocean City, MD is relatively mild, year-round. The salty ocean breezes help keep the hot summer temperatures manageable and quite enjoyable. The average temperature in the summer is 75° and stays around 39° in the winter. The ocean is the perfect temperature for cooling off in the hot summer months and allows locals to indulge in numerous water activities such as boating, waterskiing, jet-skiing, and more. In the winter, staying in and cozying up next to a big bay window with a hot cup of tea, looking out over the tumultuous waters of the Atlantic Ocean allows residents to enjoy the beauty of nature from the comfort of their own beautiful oceanfront condo home.
Ocean City, MD Education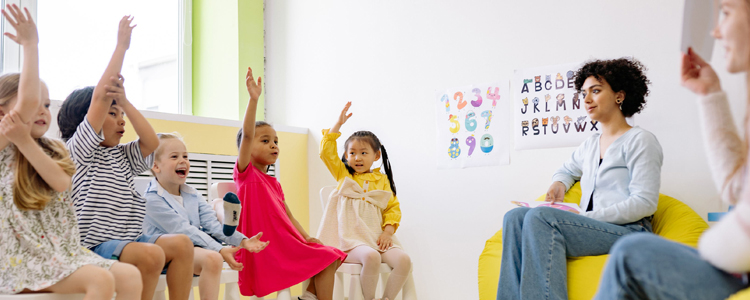 The residents of Ocean City, MD fall under the jurisdiction of the Worcester County Public Schools. This highly rated school district provides top-grade education to over 6,810 students across Worcester County, Maryland.
The schools closest to Ocean City, MD residents include:

Ocean City Elementary School - Located on 12828 Center Drive, about 5 minutes from Ocean City, Ocean City Elementary is home to approximately 600 students from pre-kindergarten through 4th grade.
Berlin Intermediate School - Located on 309 Franklin Avenue, approximately 15 minutes from Ocean City, Berlin Intermediate houses around 810 students in the 4th through 6th grades.
Stephen Decatur High School - Located on 9913 Seahawk Road, about 10 minutes from Ocean City, Stephen Decatur High educates approximately 650 students in the 9th to the 12th grades.
Alternatively, locals can seek out private education rather than through the public school board. Seaside Christian Academy is a small, privately run school located just 6 minutes from Ocean City and provides education to just 46 students in pre-kindergarten through 7th grade.
What To Do In Ocean City, MD
There is never a dull moment when it comes to life in Ocean City, MD. The amount of exciting entertainment and interesting activities are seemingly endless. Locals can relax on the beach, venture out into the waters of the Atlantic Ocean, stroll along the boardwalk, take in the sights, the sounds, the interesting people, and so much more!
Along with all the water sports that one can dream of, Ocean City, MD also offers 15 parks to explore, trails for running, hiking, and biking, and summer camps for kids. Many of the parks in Ocean City are dog-friendly and provide plenty of green space for all to enjoy. The mature trees provide plenty of shade, making it a great location for picnics and gatherings, and there's a multitude of fantastic children's play equipment to scamper around on. The atmosphere of Ocean City is very community-focused, so meeting people and finding a welcoming group is not hard to do.
Ocean City, MD is home to over 200 restaurants, varying in ethnicities and dining styles. Residents of this charming town can find anything that they're in the mood for. From the finest wining and dining to casual sit-down pub fare to quick bites in between excursions, Ocean City, MD has it all. The town is also home to a plethora of fantastic bars and nightclubs, allowing the fun and excitement to continue late into the night.
The famous boardwalk in Ocean City is chock full of unique shops and retailers. Locally run boutiques provide shoppers with unique clothing, accessories, toys, jewelry, home decor, and more. With dozens of options, locals and tourists alike will delight in the variety of colorful shops, along with the colorful shopkeepers who run the stores.
Whether visiting temporarily, settling in for the long haul, or searching for that perfect summer getaway, Ocean City, MD is able to provide. The diversity of homes found in Ocean City makes it easy for people of all walks of life to call this thriving town home. The exciting oceanfront is the ideal home for those who want to bask in the gorgeous views of the ocean, live in the heart of all the excitement and fun of a resort-style area, and thrive on meeting new and interesting people in the center of one of the most popular and intriguing cities in the United States. The eclectic shops, the buzzing bars and restaurants, the countless activities and entertainment options make this vibrant community the perfect place to settle into your dream oceanfront home.
Jump back to Oceanfront Condos, Ocean City Real Estate Listings >>>